Practical Medical CME Training for
Aesthetics.

The most complete Botox Training (Botulinum Toxin), Dermal Filler Training, Medical Aesthetic Training for Physicians (Doctors)- MD/DO, Nurses-RN, NP, Physician Assistants- PA, Dentists- DDS, DMD
Empire Medical Training is the largest, most widely recognized leader in Botox and Aesthetics training for the past 22 years with over 125,000 successful graduates. Empire has been training physicians, nurses, and dentists in Botox, and other aesthetic procedures since 1998.
Empire offers over 600 training seminars annually, scheduled every weekend in most cities throughout the USA and North America.

Dermal Filler Training Courses - Video Pearls
Empire is the only seminar education company in the United States who utilizes Ipads and tablets, as effective learning aids for our students during the training. This method not only makes the learning experience more enjoyable, but also simplifies the lecture phase since students can ask questions and interact directly with the instructors using the tablets provided. Instructors can even repeat a topic, if necessary based on input received from the computers indicating the students' levels of comprehension.
The only effective way to truly learn a procedure is with live, hands-on training. Online training is not sufficient for certification in these procedures. Empire provides supplementary online training for aesthetics as an added benefit for its attendees free of charge but only providescertification for completion of the live, hands-on training courses. The Botox Training and other Aesthetic training programs start with intensive lecture in the morning, followed by hands-on training in the afternoon where participants inject actual products such as Botox, Juvederm, Restylane, and many others on live patients.
Empire Medical Training remains the #1 source for Botox and Medical Aesthetics training because of our university-style curriculum with over 35 topics offered, our cost effective membership model that allows members to attend all programs for free, and the highest quality education and training backed by the only industry-recognized guarantee, the Empire-Wow-Refund-Policy™ where you receive 100% of your money returned PLUS reimbursement on your travel expenses if you do not believe the training was helpful to you. Call today for more information and to register for our next event! Call 866-366-1576.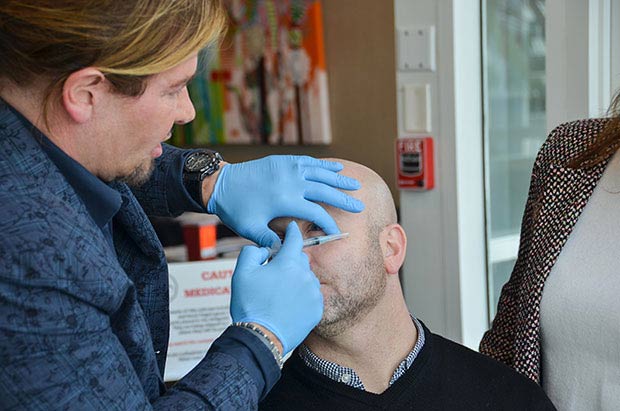 One On One Botulinum Toxin Training with
World Class Physician Instructors!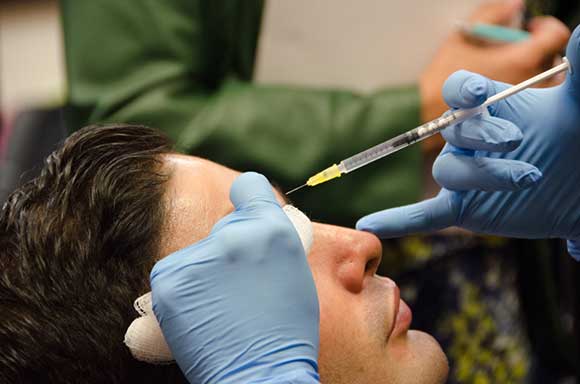 Hands On Training with Volunteer Patients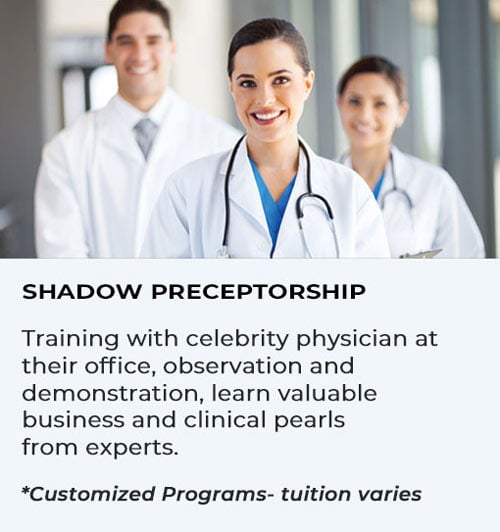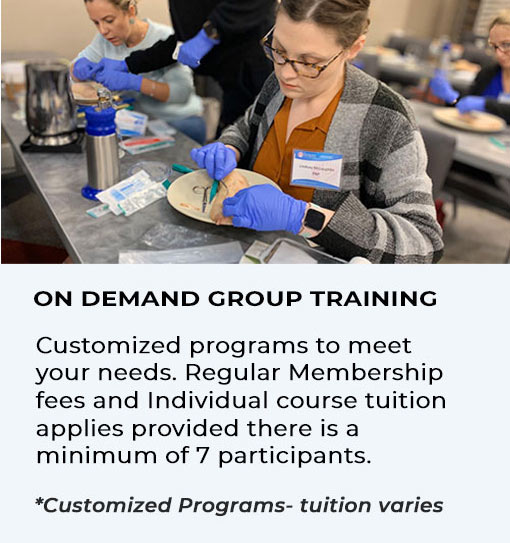 Empire-Virtual-Training™ 2020
Learn from the comfort of your home or office!
Empire Medical Training has expanded its ability to provide many flexible options for Empire members and other practitioners interested in advancing their skills and training for certification in Aesthetic Medicine, Anti-Aging, Dermatology, Pain Management, and other subspecialties.
Empire Virtual Training™ - Presentation