Advanced Cosmetic Laser Training – Hands On Laser Training
Advanced Techniques and Applications of Laser Technologies in a Private One-on-One Training
Cosmetic Laser - Workshop
Advanced cosmetic laser training course is available through preceptorship training only. We have many locations to choose from throughout the country, however, please contact our office well in advance of your desired training dates. The demand for cosmetic laser treatments is increasing as well as the demand for the advanced laser treatment of wrinkles, skin sculpturing, scars, and tattoo removal.
Aesthetic laser training for physicians in these types of conditions are not readily available but can be safely incorporated into your present laser cosmetic services simply and without the need for expensive "non-proven" equipment technologies.
This medical laser training will be conducted with small group sizes to ensure each attendee has received adequate one-on-one instruction and practical hands on training using all the different laser technologies. You will work closely alongside each of our teaching staff until you are comfortable with these new technologies. You will learn from Board Certified Plastic Surgeons and specialists in laser technologies, and gain the comfort to add these advanced laser services to your practice.
i-Lipo Chromogenex
Whether you are interested in expanding your current laser configuration to include more advanced equipment technologies or wish to expand the present laser aesthetic services you are offering Empire Medical Training has designed this Advanced Cosmetic Laser Workshop & Training course to incorporate these new ablative therapies. Receive advanced knowledge of Laser-tissue interactions and learn the risks and hazards, management and control measures necessary to achieve amazing results in skin resurfacing, scar revision, and in the treatment of removing tattoos. Medical laser training will encompass the different modalities in anesthesia for these procedures and will review various protocols for the most popular laser options for these types of treatments.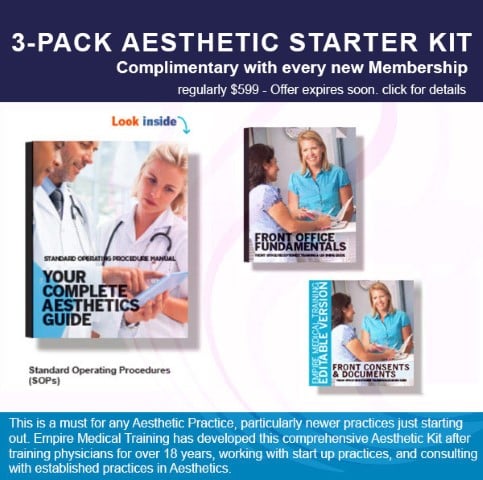 Specifically, you will learn about the various lasers Q-Switch options for laser tattoo removal including Ruby Laser, Q-Switched ND, and Alexandrite options. Receive treatment parameters for all types of tattoos including facial cosmetic tattoos and pigment removal.
Receive additional information about patient selection including sebaceous gland density, Fitzpatrick skin type, photodamage, and history or tendency toward hypertrophic scarring and or hypo/hyperpigmentation. Despite improvements in Q-Switch laser technologies learn what conditions may be best suited for CO2 and Er:Yag lasers.
CO2 Lasers and Er:Yag Laser therapies will be discussed as well as the new technologies such as Pulsed CO2 Laser and the Erbium Yag Lasers. Determine which laser fluences work best for the most common types of treatments using these ablative lasers such as Acne Scars, treatment of the neck, and wrinkle reduction and what is correct for your aesthetic practice.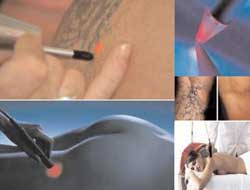 With almost 4 billion Asians and Middle Easterners around the world, it is important to understand the difference between pigmented and white skin for laser treatments. Skin laser surgery for Asians is different in that adverse hyperpigmentation and scarring are prevalent unless precautions and different protocols are followed. Learn how the long pulsed 1064-nm ND:Yag, VP 532 Lasers, and IPL are now being used to effectively treat Asian skin as well as learn the preoperative and postoperative skin care and follow-up programs needed for success.
Incorporated within the program are Marketing and Business solutions that will help you understand the business aspects associated with an investment in Cosmetic Lasers. Learn and understand ROI Analysis and the many different techniques in successfully marketing your new aesthetic lasers. Business/Financial model overview will be presented that will teach you how to price your services, create strategic alliances, evaluate and understand market trends, and develop and retain your client base.
Cosmetic Laser Training Objectives
Upon Completion of the aesthetic laser training program, the physician should be able to:
1.
Understand and evaluate the Asian patient with Aesthetic requests.
Learn essential physiology and anatomy of unique skin types of patients.
Understand and determine which types of treatments that will create desired results.
Learn to communicate with patients and determine client expectations.
2. Receive a practical understanding of Laser Physics and Laser Safety.
Learn Laser Tissue Interactions in relation to Ablative and Non-Ablative lasers.
Understand the hazards of lasers and how to avoid them.
Learn the different delivery mechanisms associated with laser treatments.
Understand how lasers work, the power of lasers, types of lasers and mediums, laser wavelengths and aesthetic/therapeutic applications for lasers.
3. Understand and evaluate Cosmetic/Aesthetic Lasers.
Learn the mechanism of action for lasers and IPL.
Understand various YAG and CO2 laser technologies through a comprehensive review and presentation.
Gain a practical understanding of present laser technologies and emerging laser technologies for the most common ablative aesthetic procedures.
Compare and contrast lasers from only the top manufacturers to better evaluate and integrate lasers into your office.
Understand differing protocols and standards of various manufacturers and laser technologies.
4.
Successfully market your new Cosmetic Practice
Understanding the benefits/drawbacks of pre-owned versus new Cosmetic Laser Equipment.

ROI Analysis (Return on Investment)
National Average Pricing of standard types of procedures.
Practicality of the various types of treatments utilizing your Cosmetic Lasers.

Leveraging your Patient File Base
Understand expandability and upgrades to your Cosmetic Lasers or Aesthetic Equipment.
Gain a thorough understanding of what it takes to become successful and outside services that can make a difference.