Acne Therapies Training for an Aesthetic Practice
Mechanical, Light Based, and Laser Light Therapies for the Treatment of Moderate and Severe Acnes including Acne Scarring
Alicia Almendral, MD - New York
It is estimated that the market and revenues from Acne Treatments in the United States is 8 times greater than the entire cosmetic laser treatments combined. Don't miss out on this opportunity to effectively treat and control acne for your patients by simply prescribing or referring these patients out to Dermatologists. With 34% of men and 27% of women in the United States between the ages of 15 and 44 years suffering from acne, Dermatologists simply cannot fulfill the demand, sometimes waiting 2 to 3 months before seeing a patient. In this 1-Day course you will learn conventional treatment protocols as well as the more advanced, but simple methods to treat acne and acne scarring.

You will learn about prescription drugs, compounded medications, cosmeceuticals, dermal delivery systems, thermal and non-thermal light sources, microdermabrasion, lasers and chemical peels designed specifically for treating acne and other skin conditions. The course also concentrates on acne scarring treatments using micro needling, subcission surgery, and laser light energy and protocols are supplied and discussed in detail.
The latest technologies (laser light energies) and mechanical treatments (Kerastik – photodynamic therapies) are showcased and all attendees will have the latest information available to be able to incorporate these procedures for the most stubborn acnes.  Pharmacological options and other modalities are taught for all types of acnes and to be used in combination with mechanical treatments for acne.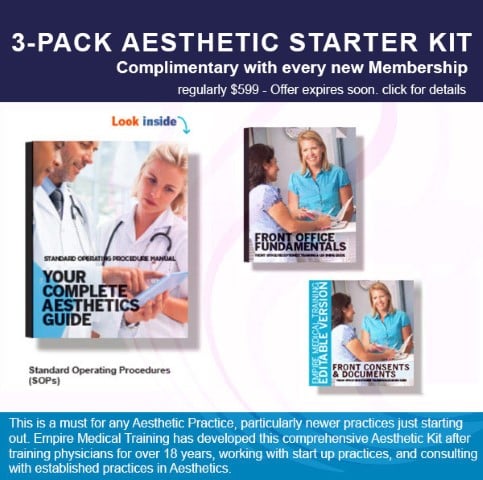 Receive the latest clinical information and approaches for the treatment of acne using Accutane and learn the prescribed dosing, duration of dosages as well as the side effects associated with Accutane. Learn when to prescribe Accutane and for what conditions of acne (i.e. severe nodular acne) and its contradictions where different methods of treatments should be used. Understand how diet and other factors such as elevated levels of insulin influence acne and receive the latest information for new prescribed and non-prescribed treatment modalities that have emerged to greatly simplify treatment while still providing superior results.
This acne training educational program is designed specifically for Primary Care Physicians wishing to further their education on the new developments in treating acne using the latest technologies available as well as alternatives to the overuse prescribing of Accutane. Attendees will learn specific patient selection criteria, how to assess their acne and what the best treatment option. Physicians will be given protocols and information data in the latest cosmeceuticals, dermal delivery devices, pharmacological options, and thermal and non-thermal light sources. Learn the side effects and limitations of all of these modalities as well as marketing strategies to integrate this new lucrative service in your existing practice.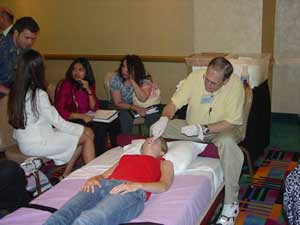 Whether you have a medical or aesthetic practice, being able to provide acne services is a win/win situation for patients and physician. Increase patient care with the treatment protocols given which are simple to follow, patients will respond more favorable to conjunctive treatments, and there is nothing that a Dermatologist can treat differently than you will following this course. Create a "sub-specialty" within your practice, learn to attract patients outside your practice, and take advantage of these "cash basis" services within your present practice setting. Learn to promote this new sub-specialty without a large marketing budget and enjoy the increased traffic and revenue streams to your medical or aesthetic practice.
Objectives of Acne Training
Upon Completion of this acne training program, the physician should be able to:

Learn to recognize and properly grade numerous acne conditions and create an effective treatment plan.
Learn and receive specific protocols for prescribing systematic antibiotics, topical retinoids, and for non-responsive patients - Accutane or new light sensitive prescriptions.
Understand the proper dosages, duration of dosage, side effects, and contradictions for Accutane.
Learn to utilize the newer modalities for acne conditions such as with microdermabrasion, chemical peels, cosmeceuticals, and the use of the more effective dermal delivery devices (laser light energies).
Understand, evaluate and create a treatment plan for the PCOS patient including pharmacological options.
Learn to perform a comprehensive skin evaluation and consultation.
Review other traditional therapies such as the use of drying agent, topical and oral medications (prescribed and over the counter medications).
Learn about PhotoDynamic therapies (Blue Light | Red Light) now available for office and home-use as an adjunct to your treatments.
Understand how to use Intense Pulse Light Therapy for the treatment of Inflammatory Acne.
Learn specific techniques and treatments for Acne Rosacea and to control the appearance of such using cosmeceuticals and laser light therapies.
Learn how to eliminate unwanted acne scarring including hypertrophic and keloid scarring associated with acne using subcission therapy, micro needling and intralesional cryotherapy.
Gain expertise in pricing packaging and marketing these new high demand services as well as integrating these new services within your practice.
Agenda
8:00am–8:30am • Registration.

8:30am–9:30am • Instructor Introduction Overview, Myths, Causes, and psychosocial affects of acne.  Market Conditions, Marketing Considerations, and Physiology of Acne including Classifications by Severity, and identification of Acne Variants.

9:30am-10:30am • Traditional Therapies for Acne including pharmacological options for topical and oral prescriptions, compounding pharmacy alternatives as a stand-alone or in combination therapies.  Contraindications, Adverse Effects, and Dosing Schedules for the various options.
10:30am–10:45am • Break.

10:45am–12:00am • Oral Isotretinoin (Accutane), recommendations, dosing, available prescriptions and overview of results.  IPledge program by the FDA and requirements for the administration within the IPledge program including Post Treatment Monitoring. Hormonal Therapies for women, recommendations, identification of the PCOS patient, and the FDA Approved Oral Contraceptives as well as hormone alternative (Spironolactone) and conjunctive Acne Diet alternatives.
12:00pm–1:00pm • Lunch.

1:00pm—2:15pm • Mechanical Treatments for Acne including specialty chemical peels (BHA and Boutique Caustic Acids), microdermabrasion, and protocols for adults and teens as well as in combination with other therapies.  Non-thermal light processes including Photodynamic Therapies – Kerastik and Bio-stimulation therapies (Blue Light | Red Light) including sample protocols and indications for use. Combination Laser light energies for inflammatory acnes in combination such as IPL and mid-infrared lasers (i.e. 1064nm, 1450nm, 1540nm). 
2:15pm–2:30pm • Break.

2:15pm–3:30pm • Review of various treatment options for acne scarring including Ablative Laser Therapies, Surgical and Non-Surgical Treatments.  Protocols, Indications, and post treatment considerations for Fractional CO2, Erbium-YAG, and Sub-Ablative.  Micro Needling therapies, subcission surgery, and TCA Scar Revision (Ice-Pick scars) are presented and protocols provided as well as alternative uses to the various technologies and economic considerations associated with marketing these technologies.
3:30pm–3:45pm • Break.
3:45pm–4:15pm • Questions and Answers, Review of Supplemental Schedules (Appendix-A)
Click Here to See what others are saying regards an Empire Medical Review