Empire Memberships
After 18 years in business, Empire remains the only medical, educational institution to offer Membership Plan as an effective method to acquire CME, Learn New Procedures, have Complementary Access to over 32 Live Workshops, and network with other physicians, manufactures, vendors, and thought leaders in the industry.
Below is a full description of the different membership plans. Many of the benefits are common to each membership and the Membership Plan you choose really depends on the topics you are interested in learning.
Empire Platinum Membership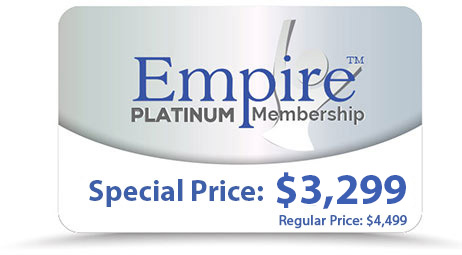 Tuition is now only $2,999 (this price will increase over the next 2-4 weeks). This membership allows you to attend all 26 of the aesthetic, medical, and Anti-Aging Regenerative programs for a 2-year term without ever paying any additional fees for the training itself. Many Physicians attend every course, taking advantage of the actual "per seminar fee" of $115 per course). Our most popular program for Health Care Professionals interested in taking any of the Aesthetics or medical courses.
Attend all 25 Aesthetic, Medical and Anti-Aging Workshops FREE for 2 years
• Advanced Medical Aesthetics
• Complete Botox Training
• Complete, Hands-on Dermal Filler
• Complete Dermal Filler / Botox 1- day
• Complete Facial Aesthetic
• Advanced Botulinum Toxin / Filler Training
• Sclerotherapy for Physicians & Nurses
• Mesotherapy Training
• Cosmetic Laser Courses and Certification
• Hormone Pellet Training & Therapies
• Allergy Test and Treatment
• Advanced Stem Cell Therapies Training
• Advanced Cosmetic Laser - Hands On
• Acne Therapies for an Aesthetic Practice
• Private Aesthetic (At Your Office)
• Your Aesthetic Practice - Turnkey for Success
• PDO Thread Lift

• Physician Medical Weight Loss Training
• Dermatology Procedures for the Primary Care
• Advanced Smoke Cessation Therapy
• Vascular Ultrasound
• Physical Therapy - Physician Supervised
• Anti-Aging - Modules 1 & 2
• Sexual Dysfunction Training for Men and Women
• Medical Hair Loss Therapies Training



All memberships include the following: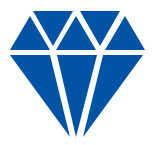 = Diamond Membership Exclusive
1. Membership begins when you attend your first class.
2. Members never pay for a single workshop, ever. Pay only one price, and attend any or ALL programs as often as you like, any date, any location, and may repeat a course as often as you like, completely FREE for 2-years.
3. CME Accreditation Many new courses are now accredited for 2017 providing AMA PRA Category 1 CME Credits™. Members may acquire over 100 CME Credits by participating in these accredited courses, through an approved Empire Preceptorship, or through our newly added Virtual Training option offering Live Broadcast Events. ( Part of the Empire-Virtual-Membership™)
4. Empire-Member-Portal® Proprietary "Members-Only" Online Portal- Easy to use, time saving tool to help you manage all your educational objectives:
Access and download all lectures
Color Manuals can be downloaded
Access and download consent forms, treatment forms,
Customizable protocols and office documentation
Educational and Instructional Videos
Special instructions to upcoming events and workshops
3 pack Aesthetics' Starter Kit
Complete 200 page Standard Operating Procedure Manual ($799 value)
Pricing and Geo Targeted Market Research
Scheduling and travel tools to book upcoming seminars
Hotel information with special discount codes
Access to print your own certificates
Organizational features to manage your CME
5.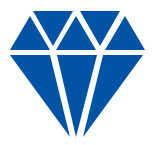 AAOPM Board Certification Membership Fee of $599 waived.
6.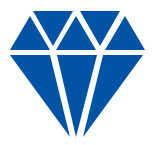 Video Library ($699 value) Empire's video library is now included with the Diamond Membership at no additional charge! Access our growing library of HD recorded, professional videos. Current series includes Aesthetics (over 9 topics from Botox to Lasers), and Interventional Pain Management.
Newer topics will include Anti Aging, Regenerative Medicine, Hormone Pellet Therapy, Sexual Dysfunction, Thread Lift, and Hair Loss Therapies for Restoration.
These are professionally recorded and edited On-Demand videos categorized with subchapters and include special features and effects. Our On-Demand series can be accessed and viewed from anywhere.
Since we always save the best for last, here it is: The Empire On Demand Series is fully Accredited ! What better way is there to earn CME than while working at your own pace and at home?
The Video Library will be accessible to Members Only beginning May 1, 2017.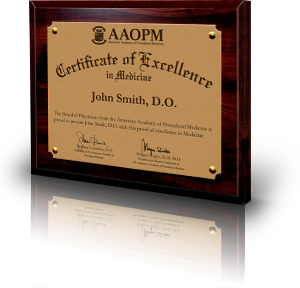 7.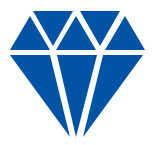 Certification Plaque Regularly ($249 value) Empire's attractive Gold Plated and Wood Framed Certificate is now included with the Diamond Membership! We want you to be proud of your participation within our educational programs and as part of your membership you will receive a customized and personalized plaque showing your patients that you are certified and professionally trained. This plaque allows patients and others to know that you have completed the necessary requirements to offer these new procedures within your specialty utilizing the "latest standard of care" within your training.
8. 3-Pack Aesthetic Starter Kit Regularly ($149) This essential program packed with valuable and much needed information is now included with all Empire Memberships! Create a Higher Standard OF Care for Your Aesthetic Practice.
This is a must for any Aesthetic Practice, particularly newer practices just starting out. Empire Medical Training has developed this comprehensive Aesthetic Kit after training physicians for over 18 years, working with start up practices, and consulting with established practices in Aesthetics.
The information contained within form the very basis of any aesthetic practice and contain such necessary items concerning regulatory matters, forms and consents, documentation, standard techniques and proper protocols for performing a plethora of Aesthetic procedures in your practice. Also included within this kit is a separate CD with just about every consent form and aesthetic protocol which you can customize to your own practice. Empire Medical Training grants unrestricted use for the end user to utilize these documents within their own Aesthetic practice. The material may not be reproduced or used in any other fashion, please see disclaimers for more information.
Lastly, but equally important, is the "Front Office Fundamentals" which again form the foundation to any Aesthetic Practice. It is often stated that even the most skilled, highly trained and credentialed practitioner is not assured of financial success in their practice without the proper marketing and practice set up. This manual goes over in extensive detail how to train your front office staff to be your font line in marketing and selling these procedures to your newly found patients.
9.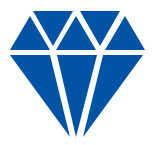 Market Research - Aesthetic Pricing Analysis (Geo-Targeted to your City) Regularly ($299) Now included with your Diamond Membership Plan! Empire's marketing team will research the market trend in your geographic area and provide you with a detailed report regarding pricing for procedures performed in your area and a better understanding of your sales potential for various services. Great for Aesthetic practices just starting out where you may not be sure what price to charge for any given technique or newly learned procedure. Just let us know which procedures you are performing or want information on.
10. Empire-Community-Forum™- Available to all Members beginning May 15, 2017., A community of Physicians, Nurses, Dentists, and all Health Care Professionals who want to expand their knowledge base and skills as well as interact with other members and professionals who share their same goals. Join our growing network of over 150,000 physicians, nurses, vendors, practice owners, students, and other interested in Health Care. Meet new people, network with other professionals, Ask questions, create new conversational threads, interact with our Expert Faculty, submit case presentations, post and read articles, watch videos, and much more. The Empire-Community-Forum™ is open to all professionals but the "Ask our Expert Faculty" section is restricted to members only.
11. All Supplies and Materials included such as your books and supplies, the medicines used (such as Botulinum Toxin and Fillers), your certifications and CME, and any elective treatments you may wish to receive during the training (many companies charge a premium to provide these treatments).
12. Real discounts on products you will need in your practice, from major Manufacturers and Vendors that Empire has contracted and negotiated with on your behalf over our 18 year history in business. All members are immediately upgraded to a "Silver Level Status" with MERZ PHARMA the makers of the Botulinum Toxin and other products you will use in Aesthetics. These manufacturers typically require physicians to spend an initial investment and work their way up to this "silver level status".
13.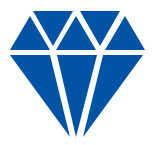 VIP Open Registration - Diamond Members may register for classes anytime up to 72 hours prior to event.
14. Access to your own personal account manager who will maintain your certifications and cme accreditation as well as help you register for any classes you want to attend by either emailing your account manager or calling them directly.
15. Join our network of over 150,000 Physicians, Vendors, Manufacturers, and other thought leaders in the industry. Network and learn from your colleagues and participate in special events only available to members. IF your goal is to improve your lifestyle by enhancing your practice and patient care, our network can help you achieve your goals.
Watch these videos to learn more about
our membership options