Juvederm®
DERMAL FILLER | May 6, 2021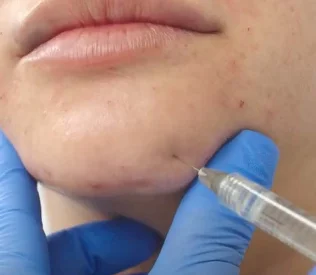 Juvederm®

Entry made by
Empire Medical Training
Juvederm® is one of the most popular dermal filler products in use today. Indeed, Juvederm facial injection is among the most popular noninvasive cosmetic procedures practiced in the United States, according to data collected by the American Society for Aesthetic Plastic Surgery. Patients and clinicians appreciate Juvederm for its wide range of uses and indications, its relatively low cost, its comparative ease of use for trained aesthetic practitioners, and its attractive safety profile. The following sections contain general information about this injectable dermal filler, including:
The differences between Juvederm formulations
Uses and indications for Juvederm products
Juvederm's cost for patients and clinicians
Evaluating candidates for Juvederm treatment
Basic Juvederm injection procedures
Juvederm's visible effects and their duration
Possible Juvederm side effects and complications
Let's begin with a general overview of the product itself.
What Is Juvederm?
Juvederm is a dermal filler meant to combat cosmetic signs of aging in the face and lips. Manufactured by Allergan, the same pharmaceutical giant that makes Botox® and Kybella®, Juvederm was first approved by the FDA in 2006 and has been used in millions of cosmetic procedures since then.

Juvederm's active ingredient is hyaluronic acid (HA), a naturally occurring compound found in human skin. Juvederm formulations include HA, inert ingredients, and a small amount of lidocaine to numb the treatment site and eliminate the need for an initial injection of topical anesthetic before treatment.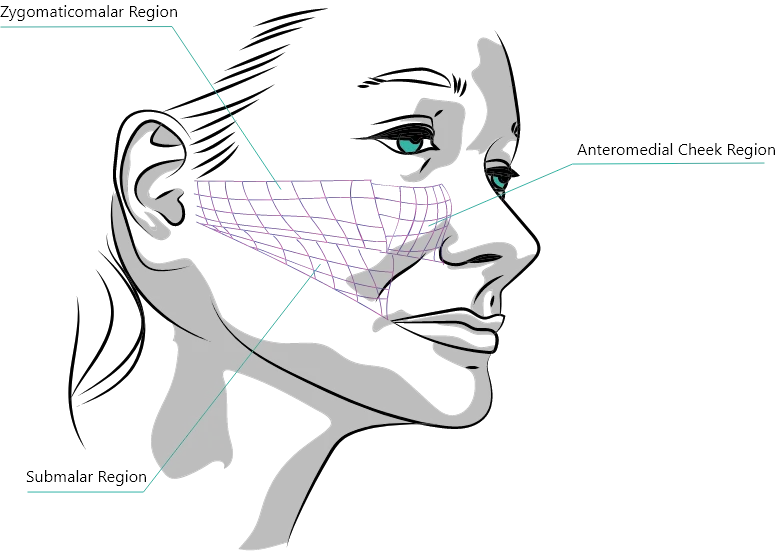 Juvederm Uses and Indications
Juvederm is a temporary treatment for a variety of cosmetic concerns and procedures, including:
Reduction of facial wrinkles and folds in the cheek area and chin
Lip augmentation
Volume loss (adding volume) in the nasolabial folds
Reducing vertical lip lines and marionette lines
Reducing fine wrinkles around the eyes (crows' feet)
Types of Juvederm Dermal Filler
Juvederm is actually a family of filler brands. Each Juvederm formulation (type of Juvederm) has a specific set of indications, although providers have some discretion as to how they use their preferred type.
Juvederm Ultra and Ultra Plus XC: These formulations are typically used in lip augmentation and treatment of nasolabial folds and marionette lines, respectively. Juvederm Ultra Plus XC is a more powerful formulation (higher volumizing potential) than Juvederm Ultra.
Juvederm Volbella XC: Volbella is a "finer" product than other Juvederm formulations, making it ideal for addressing subtle lip lines and other minor cosmetic issues around the mouth.
Juvederm Voluma XC: This formulation is typically used to address general volume loss in the cheek area and jowls. It's regarded as longer-lasting than other Juvederm formulations, but individual patient results may vary.
Juvederm Vollure XC: This formulation is used to treat nasolabial folds and vertical lip lines. It's also relatively long-lasting.
What Does Juvederm Cost?
Juvederm is far less expensive than surgical cosmetic interventions and is generally regarded as affordable in comparison to other types of facial filler treatments. The American Society for Aesthetic Plastic Surgery puts the average retail cost per syringe between $600 and $700. This is an average only — providers have discretion to charge as they see fit and pricing can vary considerably in different geographic markets.
Juvederm Treatment: Preparation, Injection, and Follow-up
Like any clinical anti-aging treatment, Juvederm should be administered only by licensed clinicians who have completed a comprehensive, accredited dermal filler training course. The following is for informational purposes only and is not meant to replace or supplement formal training.
Evaluating Candidates for Juvederm Treatment and Injecting Juvederms
Every Juvederm treatment course should begin with a thorough pre-procedure evaluation to rule out contraindications (factors that make the patient unsuitable for Juvederm) and to develop a personalized treatment plan.

During this evaluation, clinicians should take a complete medical history from the patient using an intake questionnaire that asks detailed questions about diagnosed health conditions, surgical history, and medications. Clinicians should then supplement patient answers with an in-person interview that confirms questionnaire answers and elicits additional information.

Clinicians must pay special attention to medications and health conditions that may interfere with Juvederm or increase the risk of serious side effects and complications. These include but are not limited to:
Blood thinners, such as warfarin
Immunosuppressive therapies for conditions, such as cancer and autoimmune disease
Multiple severe allergies, which may increase the risk of an allergic reaction to Juvederm treatment
Facial asymmetries or abnormalities that may complicate Juvederm treatment or lessen its effectiveness
Clinicians may steer patients determined not to be suitable for Juvederm treatment toward other cosmetic treatment options. However, patients for whom Juvederm is not recommended also may be poor fits for other types of dermal fillers or implants and for different types of nonsurgical treatments, such as Botox.
During treatment, care must be taken to avoid blood vessels and major nerves, as serious and long-lasting complications may result if Juvederm is injected into these anatomical features.
How Long Does Juvederm Last?
Juvederm is a temporary dermal filler. The duration of its effects varies by patient and procedure but generally persist no longer than 18 months without follow-up treatments (touch-ups). Some formulations last longer than others; Vollure and Voluma are generally the longest-lasting. Indeed, in some cases, volume loss may become noticeable in as soon as six to nine months, at which point touch-ups may be needed to prolong results.
Watching for Potential Juvederm Side Effects
Although Juvederm treatment does not require surgery and is considered low-risk overall, side effects can and do occur following treatment. Most are minor and resolve on their own within a few days to a few weeks at most:
Redness or tenderness at the treatment site
Itching at or near treatment site
Temporary swelling, lumps, or bumps around the treatment site
Temporary bleeding near the treatment site
Minor pain close to the treatment site
More serious side effects and complications are rare. Most can be attributed to substandard injection practices, such as injecting Juvederm into a blood vessel, or approving treatment despite contraindications:
Signs of a serious allergic reaction, such as severe swelling or breathing difficulties
Scarring around the injection site
Vision changes or loss of vision
Prolonged bleeding following injection
Blood clots and stroke
Before administering Juvederm, clinicians should educate patients about the potential risks and advise them to seek emergency medical treatment in the event of vision changes, signs of an allergic reaction, or suspected stroke.
Juvederm Competitors
Juvederm is not the only FDA-approved temporary dermal filler brand available to U.S. clinicians and patients. Its top competitors include:
Restylane®: Restylane is another popular family of HA fillers. Manufactured by Galderma, its formulations include Restylane (original), Restylane Silk, Restylane Lyft, Restylane Refyne, and Restylane Defyne. Restylane's indications, cost, visible effects, and duration of efficacy are all comparable to Juvederm. And like Juvederm, Restylane is appreciated for lifelike volume enhancement.
Sculptra®: Sculptra is a dermal filler made from poly-L-lactic acid, a synthetic compound that helps the body manufacture collagen around the injection site, typically with the purpose of filling deep facial wrinkles. Although Sculptra itself degrades over a period of weeks following injection, the collagen it stimulates can last for more than two years.
Radiesse®: Radiesse is a natural dermal filler made from calcium hydroxylapatite (CaHa), a naturally occurring compound found in human bones. Like Juvederm and Restylane, Radiesse is prized for its lifelike results. Because it lasts longer than either HA competitor, it's appreciated by patients seeking more durable results.
Bellafill®: Bellafill is a much longer-lived filler product that can last for five years or longer and is typically removed only in the event of complications or due to changes in patient preference. It contains polymethylmethacrylate (PMMA), a synthetic "biocompatible" compound, and is the only filler approved by the FDA to reduce acne scars.
Permalip®: Permalip is a silicone implant specifically approved to add volume to the lips. It is effectively permanent and should not be used elsewhere on the face.eks