Injectable Dermal Fillers
DERMAL FILLER | April 29, 2021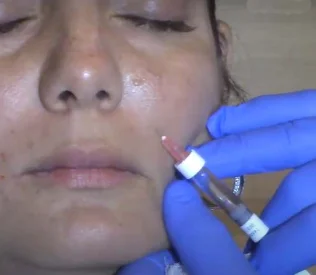 Injectable Dermal
Fillers

Entry made by
Empire Medical Training
Other than Botox and medications derived from the botulinum toxin, injectable dermal fillers are the most popular genre of minimally invasive cosmetic treatment. Each year, clinicians perform more than two million treatments using just hyaluronic acid fillers, and other filler types account for hundreds of thousands of additional treatments.

Although dermal filler procedures are considered low-risk and do not require general anesthesia or inpatient monitoring, patients and clinicians alike do need to understand how they work, how to evaluate (or self-evaluate) treatment candidates, and what to expect after treatment.
What Are Dermal Fillers?
Dermal fillers, or soft tissue fillers, are injectable treatments indicated for the mitigation or correction of a variety of age- and non-age-related cosmetic complaints. They reduce the appearance of cosmetic defects such as wrinkles, lines, scars, divots, and hollow areas by increasing skin volume.

Depending on their type and formulation, dermal fillers may act by temporarily hydrating the treated area, adding or stimulating the production of collagen, or leaving stable microstructures that add volume under the skin. They are most often used on the face but can be applied elsewhere on the body as well.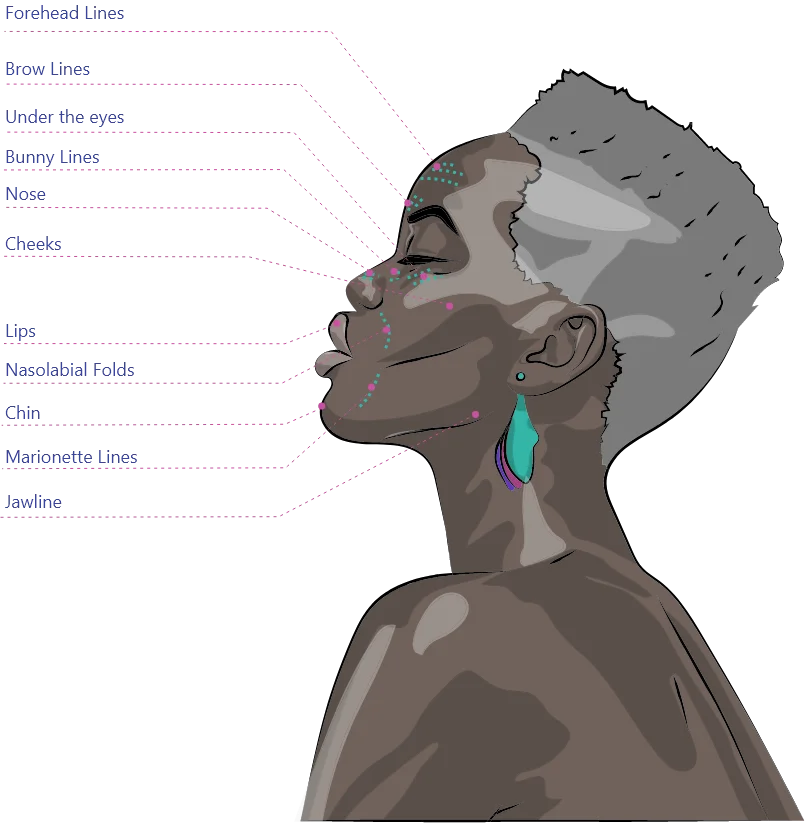 Types of Injectable Dermal Fillers
There are several different types of injectable dermal filler compounds used in minimally invasive facial augmentation procedures. Each has its own strengths, weaknesses, and indications.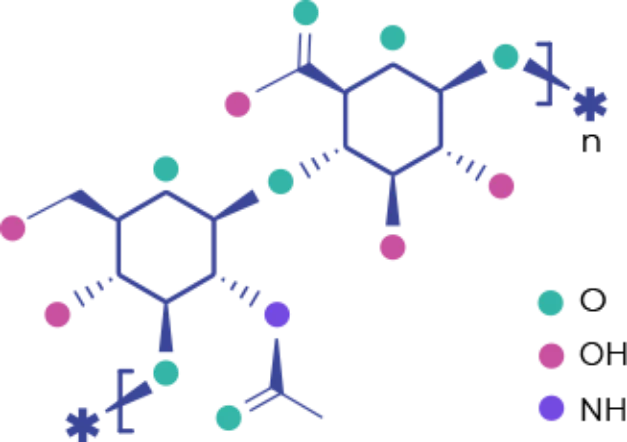 Hyaluronic Acid (HA)
Hyaluronic acid injections utilize a naturally occurring compound (hyaluronic acid or "HA") that's already present in the human dermis (skin). The injectable HA filler solution typically includes a small amount of lidocaine to numb the treatment area and eliminate the need for a second needle.

Clinicians and patients appreciate HA fillers because they are relatively easy to work with and can achieve subtle, natural-looking results in sensitive areas like the lips, chin, and peri-lip areas. HA fillers are often dosed incrementally over the course of multiple touch-up procedures. For patients who do not wish to continue treatment, no further clinical work is required; HA dermal fillers are temporary and resorb into the body over time.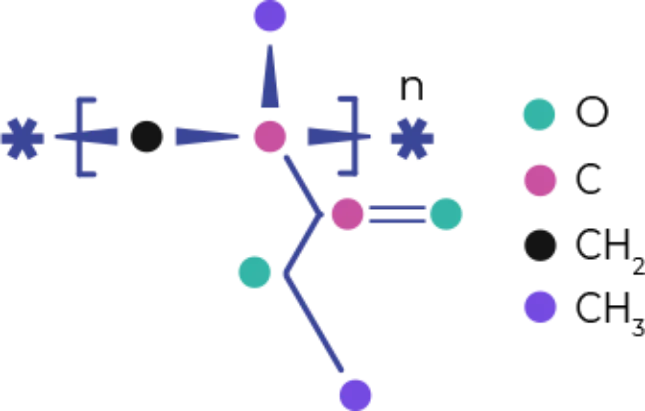 Polymethylmethacrylate (PMMA)
Polymethylmethacrylate (PMMA) is a synthetic "biocompatible" compound contained within microspheres that remain under the dermis indefinitely (or until removed during follow-up treatment). PMMA microspheres provide definition and support to the skin, smoothing smile lines, nasolabial folds, and other cosmetic imperfections associated with age.

PMMA treatments may not be entirely synthetic. They may also contain collagen, a naturally occurring compound that firms and defines treated areas. Although they are more labor-intensive and expensive to implant than HA fillers and carry higher risk of complications and side effects, PMMA treatments are appropriate for patients seeking long-lasting results without follow-up treatment.

Poly-L-lactic Acid
Poly-L-lactic acid is a synthetic collagen stimulator that encourages the body to naturally produce new collagen in treated areas, generally deep facial wrinkles. The compound itself is relatively short-lived (it's also found in biodegradable stitches) and typically dissolves within a week of treatment, but its effects can last for two years or longer. Poly-L-lactic acid treatments are therefore suitable for patients desiring long-lasting results that don't leave synthetic traces indefinitely.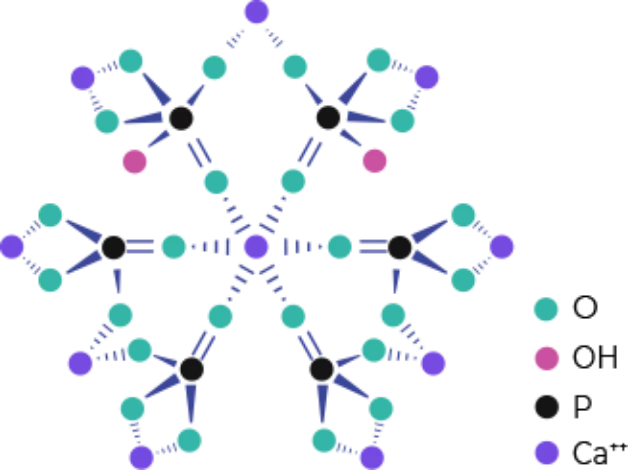 Calcium Hydroxylapatite
Calcium hydroxylapatite (CaHa) occurs naturally in human bones and stimulates collagen production when injected into the dermis. Like hyaluronic acid, it's favored by patients who prefer temporary, lifelike results, and is generally suspended in a solution that contains lidocaine. Calcium hydroxylapatite dissipates naturally over time but can take longer than HA to fully resorb.
Injectable Dermal Filler Brands
Each type of injectable dermal filler is associated with one or more filler brands. The most common are Restylane® (HA), Juvederm® (HA), and Radiesse® (CaHa).

Before seeking or performing treatment, clinicians and patients may refer to the American Board of Cosmetic Surgery's dermal filler guide for guidance on choosing the correct filler type and brand
Restylane®
FDA-approved Restylane dermal fillers include Restylane, Restylane Refyne, Restylane Defyne, Restylane Silk, and Restylane Lyft.

Each Restylane line has distinct properties and uses. For example, the Restylane Silk gel is finer than other Restylane lines', making it useful for lip plumping for thin lips and peri-lip wrinkle smoothing. Other Restylane lines may be used as "wrinkle fillers" to smooth and fill lines on the chin, jawline, cheekbones, and nasolabial area.
Juvederm®
Juvederm lines include Juvederm Ultra XC, Juvederm Voluma, Juvederm Volbella XC, and Juvederm Vollure. Of these, Ultra XC and Volbella XC are preferred for lip enhancement; the others are useful for applications elsewhere on the face.
Sculptra®
Sculptra is a poly-L-lactic acid treatment that's beloved by clinicians and patients alike for its ability to fill and smooth deep wrinkles around the mouth (smile lines and marionette lines) and on the cheeks and temples. Although Sculptra treatments typically require two to three office visits to achieve the desired effects, their results last far longer than Restylane or Juvederm.
Radiesse®
Radiesse is a CaHA filler with similar applications to Sculptra. Its durability is intermediate (longer than HA fillers but not as long as poly-L-lactic acid fillers) and can require multiple treatments to achieve the desired effects.
Bellafill®
Bellafill is a functionally permanent injectable dermal filler that uses PMMA to achieve age-defying results over periods of many years. It's the only FDA approved dermal filler to reduce acne scars and is also FDA-approved to treat smile lines.
Screening Dermal Filler Treatment Candidates
Each state requires board-certified dermatologists and other clinicians to complete an injectable filler training program before adding this type of treatment in practice. These programs, which may require prerequisite coursework in facial anatomy and other foundational subjects, cover basic treatment procedures and techniques, filler pharmacology, and pre-screening candidate evaluation.

This last topic is crucial for clinicians who wish to achieve the best possible results with each and every treatment (and to avoid liability issues that may accompany suboptimal treatment outcomes). During pre-treatment consultation, clinicians should screen for the following contraindications:
Lidocaine allergy (when treating with solutions containing lidocaine)
Allergy to any other component of a dermal filler solution
Active skin infection
Diagnosed or probable inflammatory condition of the skin
Compromised immune response
Autoimmune disease
Thyroid dysfunction
Hemostatic or coagulation disorders (or active treatment with anticoagulant medication)
This is not a complete list of contraindications. For more, refer to this
2015 study
published in the Journal of Clinical, Cosmetic, and Investigational Dermatology.
How Long Do Temporary Dermal Fillers Last?
Depending on the type of filler and factors specific to the patient, dermal filler results can last anywhere from 6 months (HA) to longer than 24 months (PMMA) following initial treatment. The American Board of Cosmetic Surgery finds that 12 months is an average duration for HA and CaHa treatments, although HA patients may require post-treatment touch-ups between 6 and 12 months after the initial procedure.
Possible Side Effects and Complications of Dermal Filler Treatmentss
Though rare, dermal filler treatments are associated with side effects and complications. Most are mild, such as:
Temporary bleeding at the injection site
Temporary bruising or swelling at the injection site
Redness or itching near the injection site
New or reactivated cold sores
In rare cases, more serious side effects may necessitate medical intervention:
Lumps or skin irregularities that appear after injection
Severe swelling or bruising around the injection site
New skin infection accompanied by fever
Scarring or ulceration around the injection site
Allergic reaction, including anaphylaxis (which necessitates emergency intervention)