Hair Restoration Training - Hair Loss Therapies
CME Accreditation: 6.5 AMA PRA Category 1 Credits™view more CME info about hair loss training accreditation
Medical Treatment Options, Mechanical Solutions, and Integrative Medicine Approach for Alopecia in Men and Women.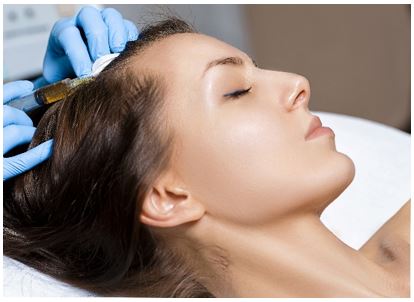 The Hair Restoration Training - Hair Loss Therapies course was specifically designed for physicians looking to incorporate these new technologies and combination therapies into their practice. The advancements in newer technologies, injection therapy procedures, new mechanical devices (Red Light & Micro Needling), and combination drug therapies allow for regrowth of hair without the need in many cases for hair transplants, grafts or surgery. Men and women are equally affected by hair loss and thinning hair throughout their lifetimes and even though we have been told it is hereditary their hair loss it can be corrected or reversed.
Hair loss statistics are overwhelming as it affects 40 million males and over 25 million women in the United States. Non-surgical options for hair restoration and hair loss therapies will expand as industry growth will be driven by improving disposable incomes, an aging population through 2025, and an increased emphasis on outward appearance. There is a (4) out of (7) chance in men in receiving the baldness gene and (1) out of (4) women will suffer from lost and thinning hair. So how important is hair to our society?
• 15% of single women say they would refuse to date a balding man
• 70% of people surveyed say balding or thinning hair would negatively affect their self esteem
• 50% believe men with great hair have an advantage in job interviews
• >50% believe balding men are less frequently promoted
Patients also feel the impact of hair loss from a psychosocial perspective including such negative effects as
• Sense of inadequacy
• Loss of self-confidence
• Self-consciousness
• Frustration, social stress, and unhappiness
• Depression
• Dissatisfaction with body image
Overall medical (non-surgical) hair loss treatments represent a very large percentage of the market since is effective in most patients suffering from hair loss, it is very fragmented with small private practices offering these services. Annual revenue exceeds $3.5B and is expected to grow 5.7% each year through 2025.
Empire Hair Restoration Training - Hair Loss Therapies Training will educate you in the combination prescription therapies (minoxidil, finasteride, Alpha II – 5 reductase inhibitors) as well as the latest mechanical and biological treatments (PRP, LLT, Stem Cells | Biologics) and naturopathic solutions being used together today. Heredity is blamed for the majority of hair loss and thinning hair, though this can in certain patients be true it does not mean that hair loss and shedding cannot be reversed or stopped. It only means that their parents also exhibited these same biochemistry variances causing other types of alopecia. (antigenic)
The Hair Restoration Training - Hair Loss Therapies course will encompass all aspects needed to gain a full understanding of the pathophysiology for hair growth and hair loss, the most common causes, as well as other less common causes for hair loss and hair thinning. The latest scientific data is presented such as gene expression, stem cell markers/receptors, hormonal considerations, growth factors, and other data to provide evidenced based information concerning the therapeutic, mechanical, and supplement options that can be used in combination treatments. Differences between men and women are discussed extensively since the approach for each are different where there are hormonal factors, interaction with certain drugs, and other health issues affecting thinning hair and shedding. The bottom line is that hair loss is multi-factorial and combination treatments should always be considered and in determining the pathways for treatment.
The hands-on training associated with the program will include PRP (Platelet Rich Plasma) and the use of micro needling to enhance stem cell attraction as well as secondary infusion of the plasma for alopecia patients.  Complete protocols and standard of care considerations are given to attendees for the use of micro needling including other biologics used to enhance the treatment beyond the initial treatment and sustain post procedure results.  Micro needling devices and PRP have multi purposes and can enhance a variety of nonsurgical aesthetic conditions.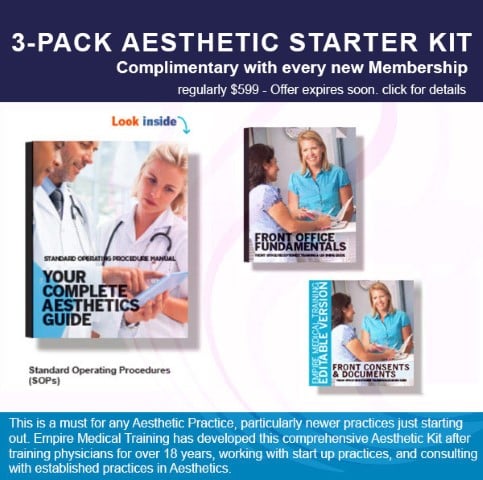 As part of your education you will receive protocols for the proper up-to-date testing for diagnosis of all the various types of alopecia as well as the clinical solutions for reversing hair loss and thinning. In addition we go over in detail and provide protocols for injection therapies such as ACell and platelet rich plasma including the various delivery systems of VistaPen™ and combination therapies. Specifically the various protocols and regimens we discuss include all of the following:
• Minoxidil (oral and topical) and the new revolutionary 82M and 82F prescriptions
• Finasteride (oral and topical) and consideration for use with Minoxidil (Finasteride+)
• Spironolactone (hair treatments, PCOS, acne)
• Cyproterone Acetate (hair treatments, PCOS, acne)
• Vitamins and Supplements
• Platelet Rich Plasma (hair treatments and other medical/aesthetic conditions)
• Stem Cells and Other Biologics (MatriStem®) for use with Platelet Rich Plasma and Micro Needling
• Low Level Laser Technologies (LLT) and Red Light Therapies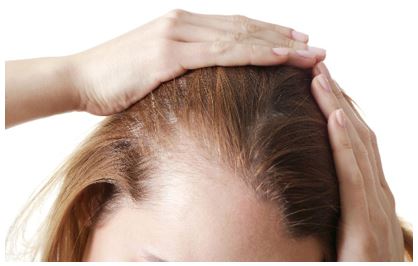 Other technologies discussed is the new hair check system which allows for physicians to create a base-line for hair, make recommendations, measure regrowth of hair, and allow for early diagnosis of hair loss detecting thinning of hair 10-15 years prior. This is important since 50% of your hair is typically lost before it's visible to most patients. There will be "hands-on" training with the hair check system at the program as well as an all-in-one hair loss system presented to attendees.
In addition, you will receive the "pearls" associated with hair loss and regrowth including the need for early diagnosis, overall health considerations, need for testing (women), and other considerations for most successful outcomes. Hair loss and hair thinning is very complex and all of the science is still not fully understood, compared to only a few years ago your patients have a much better chance of reversing hair loss and hair thinning. The capital expenditures needed to offer these various modalities and procedures is relatively inexpensive and there are many other uses for the technologies.
As with all Empire Medical Training programs, the Hair Restoration Training - Hair Loss Therapies training includes a complete manual, patient in-take forms, white papers, videos, and marketing materials needed to successfully integrate these new procedures. You will also have access to our new resource section to our website that will also update you with other latest information useful to incorporate these medical hair loss therapies.
Objectives for the Hair Restoration Training - Hair Loss Therapies
Red LED Device - Infrared

Understand and evaluate patients considering medical hair loss therapies and experiencing hair loss and thinning:


Learn scalp and hair anatomy, hair loss etiologies and be able to identify the various types of alopecia including Androgenic Alopecia (Male Patterned Baldness (MPB), Female Pattern Hair Loss (FPHL), Alopecia Areata, Telogen Effluvium, and Traction Alopecia.

Provide additional consultation and evaluation including review of medications, medical screening, hormonal factors, and physical findings of the scalp.


Gain a full understanding of the etiology as it relates to the available, effective treatment options including those related to medical conditions (disease), medications, hormonal, and genetic. Learn the differences between male and female alopecias and other types of underlying possible causes for hair loss in women (i.e. PCOS).

Learn the principles and gain a working knowledge of medical hair loss therapies including medications (minoxidil, finasteride, dutasteride), hormone blockers (spinolactone, cypoterone acetate), natural supplements, injectable therapies (PRP, Stem Cells | Biologics), and various light based energy devices (LLT, Red Light Therapies).

Learn other technologies being utilized including the new Hair Check System.

Additional Pathways for certification and professional enrichment are presented and discussed.

Gain the necessary knowledge to implement these new procedures. Included with the course you will receive all medical intake forms, administrative forms, informed consents, protocols (incl. diagnostic testing), as well as the marketing tools to promote and market these hair loss therapies.
As with all of the courses offered by Empire Medical Training, we wish for you to be successful not only in performing these new procedures but integrating these procedures and become financially successful with these new skills. For those physicians wishing to do so, additional preceptorship training is made available as an option.
Agenda
8:00am–8:30am • Registration.
8:30am–9:00am • Instructor Introduction Overview, current applications and newest advancements, various stratagems concerning hair loss for men and women.
9:00am-10:00am • Physiology of Hair Growth including stem cell markers, other signaling pathways, and growth factors associated with hair regrowth. Hormone interactions and androgenic hair (AGA) loss in men and women. Evaluation of prospective treatment modalities for hair loss patients
10:00am–10:15am • Break.
10:15am–11:30am • Brief History of Treatments, Common Causes / Less Common Causes of Hair Loss, Diagnostic testing of hair loss in men, Scarring and Non-Scarring Alopecias, Male Pattern Baldness, Categorization, Drug Interactions – Hair Loss. Clinical Solutions for Reversing Hair Loss in Men
11:30am–12:00pm • Medical and Relative Contraindications, Adverse Events, and treatment protocols for men including combination therapies; PRP, Red Light, Prescriptions etc.
12:00pm–1:00pm • Lunch.
1:00pm—2:00pm • Female Pattern Baldness, Review of Hormones (Endocrine System), Stress and immune function; Alopecia Areata, Trichotillomania, Telogen Effluvium, Androgenic Alopecia (AGA). PCOS patient diagnosis and treatment options. Review of Systems and Protocols (decision matrix) for new patients. Suggested Clinical Testing for female alopecia and interpretation of results including simple natural and hormonal options.
2:00pm–2:15pm • Break.
2:15pm–3:00pm •  Review of various treatment options with female patients, Red Light, Drug Therapies, 5-Alpha Reductase Inhibitors, Hormones, and Supplements. The use of Platelet Rich Plasma for alopecia; specific injection techniques, concentration, volume, and inclusion of other growth factors commercially available. Specific protocols for Alopecia with PRP, Other uses of PRP, Anesthesia Options including Occipital Blocks, and complete care post treatment for patients. Patient consultations and setting realistic expectations for patients.
3:00pm–6:00pm • Hands-On Sessions. Small group breakout sessions with live volunteer patients. Attendees will be required to administer PRP and show proficiency in review of the treatment including injection technique and administration.
Additional Pathways for Training
Empire Medical Training has organized in conjunction with our faculty of physician advisors to offer additional pathways for training, Empire is able to offer 1-Day and 3-Day preceptorship training at out training facility in Boca Raton, FL.  These courses offer additional training in the diagnostic, therapeutic and follow-up post procedure considerations in integrating these highly profitable procedures within you practice.  In addition to the training and manuals you will receive all the administrative aspects including the promotion of these new procedures within your practice including retail, pharmacologic options, and ongoing support for patients and your practice.
The 1-Day training will give turn-key solutions for hair loss and restoration management and is geared for all professionals including your staff.  Special discounts are given to additional staff members and you will receive a retail "Starter Kit" valued at $2,000 for the primary attendee. 
The 3-Day training is more advanced and utilizes the latest technologies available in the management and treatment of the various alopecia conditions.  The course is structured more as a preceptorship training in which you will be able to shadow the doctors during this period of time as they perform the various restoration procedures including FUE Neograft, ARTAS Robotic-Assisted Procedures as well as eyelash, eyebrow and facial hair transplants.  Participants will also learn how to identify, evaluate, track and manage different symptomatic scalp conditions.
The 3-Day training includes all of the information of the 1-Day training and Each Primary Attendee will also receive one (1) Starter Kit containing a HairCheck Kit+ Trichology Diagnostic Tools+ Product Samples+ Point-of-Sale Marketing Materials (valued at $11,550).  Full access to all materials plus breakfast and hot lunch provided for ALL attendees during ALL 3 Days.  Connect, collaborate and network with other practices that have implemented this successful program and maximize and unlock the potential of additional revenues associated with the Medical Hair Loss and Restoration services as well as enhanced patient care in the treatment of alopecia.