Dermatology Procedures Training for the Primary Care Practice
We Provide Dermatology Training Course for Physicians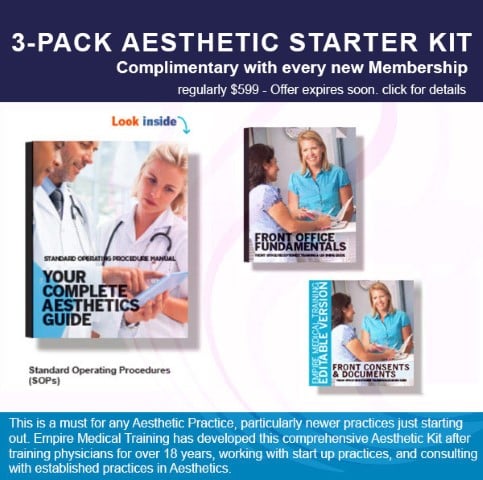 Primary care physicians often refer their patients elsewhere for Dermatological procedures. Our Dermatology program will provide you with enough hands on experience to start treating these patients yourselves and add an extra revenue stream to your practice. Like all of our aesthetic workshops, dermatology workshop is for established medical professionals looking to expand their procedural capabilities.
New techniques in dermatological procedures allow faster evaluation and treatment with less scarring. With Empire's dermatology training program, you will learn these procedures well enough to be able to help patients and your bottom line.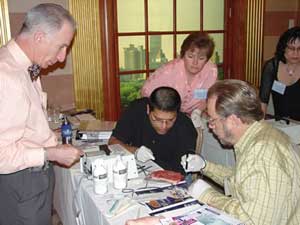 The Dermatology training program is a hands-on workshop and is taught by Board Certified Dermatologists who will simplify how you learn many of these new procedures, and help you gain a comfort level performing them. The course covers cryosurgery, modern electrosurgery, biopsy techniques and basic suturing principles. Also, you'll master specific treatments for lipomas, seborrheics, basal cell and squamous cell cancers, melanomas, ingrown toenails, warts, cysts, actinics, skin tags, chalazions, abscesses and many others.
Cryosurgery techniques include liquid nitrogen, nitrous oxide, and hand-held cryo units. Learn how to treat the most common skin disorders using these modalities.
Objectives for Dermatology Procedure Training Workshop
Upon Completion of this program, the physician should be able to:
Gain proficiency during the Hands-On sessions and perform the various dermatology procedures that can be utilized in an outpatient setting: cryosurgery, electrosurgery, biopsy and excision with repair.
Learn to recognize the numerous skin lesions that can be treated surgically, in a primary care setting.
Correctly utilize the various types of equipment needed to perform each dermatological procedure.
Learn specific methods to ensure consistent and appropriate reimbursement for each procedure.
Learn specific methods to market your new dermatology service to new and existing patients.
Click Here to See what others are saying regards Empire Medical Reviews
Attendees registering for this program have also signed up for our Acne Therapies workshop.