Autologous Fat Transfer Training
Harvest and Re-injection Techniques for Fat Grafting for Aesthetic Uses and Stromal Derived Adipose Cell Preparation for Medical Applications.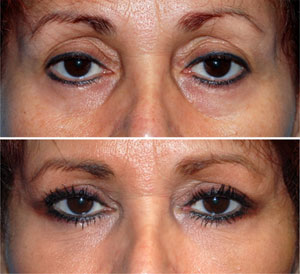 Autologous fat transfer (AFT) is a great income generator for your practice and is the ideal filler for patients and physicians. Given the choice, most patients will prefer their own tissues as compared to synthetic filler products and are intrigued by the concept of taking fat from one part of the body and putting it in another. Autologous fat costs nothing for the raw materials and has a minimal cost to harvest and prepare for re-injection. The patient receives more filler while the physician obtains a higher professional fee and profit from this procedure as compared to commercial "dermal filler" products. When larger amounts of fillers are needed, fat transfer/grafting is more economical to the patient and allows for a win-win situation for patient and physician.
Fat Transfer/Grafting allows a physician to diminish or eliminate the appearance of wrinkles, creases, furrows, smile lines and other depressions of the face and body naturally at little or no cost of dermal filler to the physician. Imagine, being able to charge $1,250 - $1,500 per treatment for this procedure and offer your patients a more permanent, safe, and more natural looking result by using the fat from one area and transplant that fat to either large areas of lipoatrophy or to the smallest of wrinkles and creases.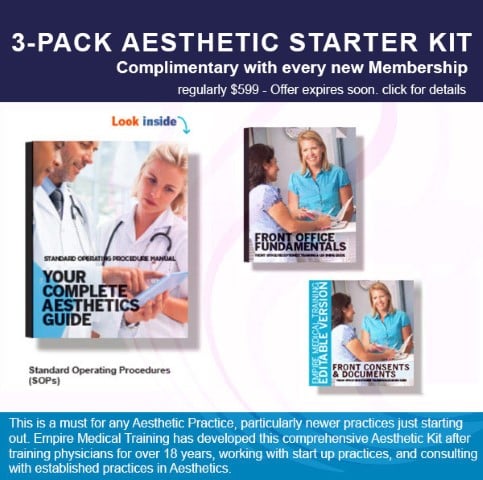 Autologous fat transfer, is the procedure in which an individual's own body fat is used to plump up sunken or emaciated areas of the face or to add volume where desired. Because the patient's own fat is used, autologous fat transfer is safe, non-allergenic, but requires three steps. The first step involves the gentle liposuction of some excess fat from the donor site, which could be the abdomen, buttocks, hips, "saddle bags," thighs, or even jowls. The second step involves the isolation and cleansing of the fat cells usually by mechanical means. Only whole, undamaged, and cleansed fat cells are then used for the fat transfer. The third and final step involves the injection of the fat cells (transplantation) into the targeted facial or body areas.
The safety of the autologous fat transfer technique ensures that there are no restrictions associated with allergies. Fat injections may also be used for lip augmentation and is a perfect complement to other types of dermal fillers where the viscosity of these fillers do not allow you to effectively treat and eliminate finer lines and wrinkles. The facial areas that can be improved with fat injection treatment include creases in the forehead or in between the eyebrows, and hollows under the eyes. Fat injection can also plump up or improve the contour around the nose, the area between the upper lip and the nose, the jawline, and the temples. Indeed, fat transfer can correct scars, sunken or hollow areas, and any place on the face or neck where fat has been lost.
Most facial areas need only one fat injection for noticeable and long-lasting improvement, whereas other areas will require more than one fat transfer to be adequately corrected. Body areas that can be effectively treated include any areas where other aesthetic procedures have created irregular results (i.e. mesotherapy, liposurgery, surgical scars). Generally, the effects of fat injection can last from several months to two years or more. In some cases, the effects last indefinitely.
Train/observe/study fat transfer methods from a Board Certified Plastic Surgeon or other specialty that have proven to be successful performing various fat transfer procedures. Learn from their experience and receive the "pearls" necessary for you to successfully integrate and perform these procedures within your present office setting. Each program will include a complete digital resource guide of forms, consents, and protocols. All course materials include a detailed manual of the didactic given to develop an effective technique as well as establishing an organized program that the entire office will embrace.
Classes for Fat Grafting, Harvesting Training and More
The revenue of a microlipoinjection treatment is dependent on factors such as the amount of fat transfer an individual patient needs, the extent of revision to be done, the geographic region where the cosmetic surgeon or dermatologist is located, and the physician's fee schedule. For your professional fee, most surgeons charge $1,500.00 to $3,000.00 per surgical hour or a minimum of $500.00 for short procedures. The average time for the procedure is 30-45 minutes, therefore the average amount per fat transfer injection is approximately $1,500.00 per procedure.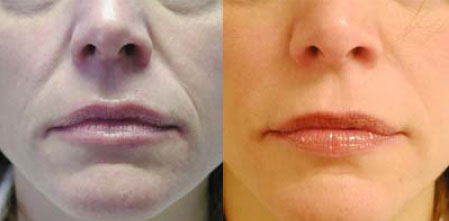 Autologous Fat Transfer Training Objectives
Upon Completion of this program, the physician should be able to:

1. Understand and evaluate the patient with Aesthetic requests.
Give patients various filler choices and be complete in your comparison.
Understand and determine which types of treatments that will create desired results.
Learn to communicate with patients and determine client expectations.
2. Receive a practical understanding of Tumescent Anesthesia and/or other Local Anesthesia.
Learn the different types of anesthesia to be given to patients for fat harvesting depending upon donor site and amount of fat cells to be harvested.
Understand the different contraindications associated with anesthesia and of fat harvesting.
Receive practical information, direction and instruction of the procedures in where to and how to successfully harvest fat from various body donor areas.
Learn "sterile" technique in the handling, cleansing, and separation of the fat from the fluids to ensure a higher degree of undamaged fat cells for re-injection.
3. Understand and evaluate different Fat Harvesting Equipment.
Learn the benefits of new disposable lymphocytic friendly equipment including:

Tussu-Trans™ and Lipo-Vage™ disposable Fat Transfer Systems.
Tulip™ disposable cannulas.
Though not recommended, centrifuges, what type to buy, how the process works, and how to keep it sterile with good results.
4. Gain proficiency in other Autologous Fat Transfer Technique.
Gain proficiency in using and re-introducing fat to various facial and body areas from lectures by our Board Certified Plastic Surgeons or specialist utilizing the latest techniques and aesthetic procedures including the use of other types of synthetic fillers or Botox™ to create a total aesthetic solution for your patients.
Understand the need for additional "touch-ups" or additional injections, even fat injections are bioresorbable and be aware that these fillers may not be permanent.
Learn to correct various types of creases, wrinkles, and scarring using the necessary volumes and techniques used by successful physicians in achieving results and fulfilling patient goals and expectations.
5. Successfully market your new Cosmetic Practice
Leveraging your Patient File Base
Business Modeling for integrating into your own practice and creating an organized program for this business venture.
Understand expandability and upgrades to your Cosmetic Lasers or Aesthetic Equipment.
Proven Marketing Programs/Resources for your aesthetic practice including:
Learn what it takes to be successful and which aesthetic services can make a difference.
Valuate and understand patient trends, and to learn to develop and retain your client base.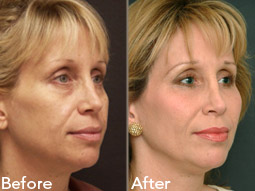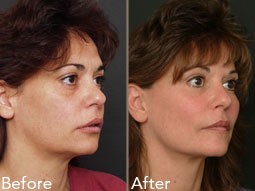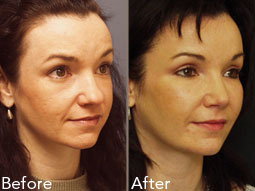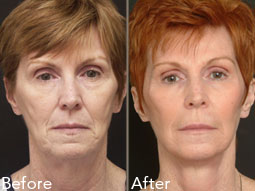 Note: Empire's Faculty consists of Board Certified Plastic Surgeons and other Specialists. Beware of training offered by less qualified personnel.