Botox Training for Dentists
Botox Training for Dentists and other licensed healthcare professionals
Alicia Almendral, MD - New York
Specialized Training for Dentists: Empire Medical Training offers specialized training for Dentists  in Botox injections, as well as other techniques specific to facial aesthetics. This training occurs on Saturday (Botox) followed by the Dermal Filler training on Sunday. Dentists may register for both courses or an individual class. These classes are provided every weekend in cities close to you. Empire is the largest, most recognized trainer in aesthetic procedures to Dentists and Physicians with over 45,000 graduates and members.
Training for the Florida Dental Association (FDA) : Empire has worked with Dentists and other physicians now for over 18 years and is proud to have been invited by the Florida Dental Association (FDA) to provide Botox training to its member Dentists. Our instructor disciplines combine a match of top oral surgeons and plastic surgeons and other aesthetics specialists who provide your training.
Proprietary Method of Training: The quality of our education is unmatched offering proprietary methods of training, such as our Rapid Retain Repeat® method which involves using IPADs, computer tablets, and other computer learning aids for all our students during the lecture and didactic phases of training.
Dr. Stan Cohen, Dentist from Boca Raton , Florida: According to Dr. Stan Cohen, DMD, Dentist from Boca Raton, Forida, "The Hands on part of the training was excellent, the instructors worked very closely with me until I felt comfortable with the techniques. The proficiency exam that was given towards the end of the class was given by 2 instructors and was very academic, but yet was also instructional so I was learning during this testing phase"
Hands on Training : Our hands on training is guaranteed and all Dentists will receive sufficient exposure and hands on training to learn these techniques and feel confident to pass our oral and proficiency examinations given at the conclusion of all programs just  prior to awarding the sought after Empire Medical Training Aesthetics Certification and the ADA recognized CE credits.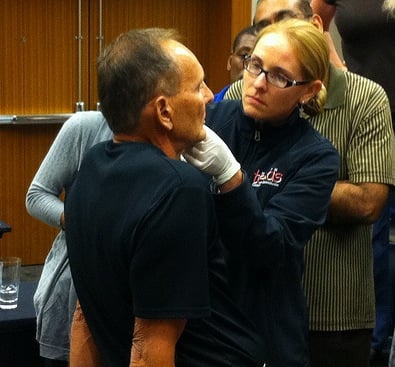 Botox Training For Dentists:  Botox injections, protocols, guidelines, patient selection, and hands on training is provided for 9 hours on Saturday for all participating Dentists. The program itself is very structured and organized in a way to help Dentists learn this material in a relatively short period of time being prepared to implement the techniques the Monday following the course.
Training Format: The morning covers all the didactic presentations in significant detail with topics not only pertinent to botox injections , but also essential to properly understanding Aesthetics. In addition to learning Botox injections and Aesthetics, our Botox training programs include topics specific to Dentists to help them enhance their Dental practice and patient care.
Botox Training Objectives
Learn to perform all aspects of Botox injections
Learn the anatomy of the pertinent landmarks, critical landmarks, and effected areas
Learn the physiology and mechanism of action concerning Botulinum Toxin products
Learn the different products currently used for treating Static Rhytids , specifically Botox, Dypsport and Xeomin.
Understand the preparation, storage, handling, and correct dosing of Botox injections for the different techniques.
Learn Botox injections for treating Bruxism and orofacial discomfort and pain.
Learn the various protocols for injecting the different Botulinum Toxin products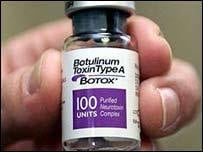 Upon completion of the Botox and Dermal Filler Training programs, Dentists will receive their certification awarded immediately upon successful completion of the oral proficiency examination .
Empire Medical Trainnig's Botox Training for Dentists is fully accredited for Dental CEs.

Advanced Botox and Dermal Filler Course Training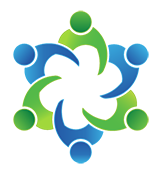 In addition to the comprehensive training you will receive during this Botox workshop, Empire is proud to offer our exclusive, advanced program in Botox and Dermal Filler workshop, through our "Meet the Experts" series.  Immediately following the daytime Botox program, you are invited to join your colleagues for dinner, training, and an intensive learning experience after which you will be awarded your complimentary wood and gold plated plaque ($178 value).  This is a complete program intended to compliment and provide you with the final information you will ever need when working with these injectable procedures.
There are many other advanced courses available including programs offered by Empire; however, we have created this "Meet the Experts" series to facilitate your learning pathway by being cost effective, convenient, and time saving. 
The evening program covers a significant amount of information in a short period of time and this is facilitated by limiting attendance to very small groups. This limit on attendance, however, causes registration to fill up quickly. We apologize in advance if registration is full.
The "Meet the Experts" series sells out quickly due to the popularity and the limit on attendance; however, we do offer this program quit frequently around the US so chances are you will be able to find a program close to home. Please register in advance or contact our corporate office for availability and upcoming dates and locations.
Botox Training - Workshop
Click Here to See Reviews of our Botox Certification Courses