Tumescent Liposuction Training - Office Based
2-Day Preceptorship (In-Office) Surgical Training in Liposurgery Procedures and Techniques and Tumescent Anesthesia Options
Tumescent Liposuction Training - Testimonials
Over 500,000 liposuction procedures were performed in 2007 and was the #1 surgical cosmetic procedure performed on patients. The advent and refinement of tumescent anesthesia and improved techniques and medical protocols utilized make Tumescent Liposuction a practical, safe, and rewarding addition to your aesthetic practice. This 2-Day Hands-On Course will prepare you to perform these procedures safely and effectively in an Office-Based setting and perform these techniques not because they arelucrative and relatively simple to perform, but because the results your patients receive are rewarding.
Attendees will receive thorough training in all areas of Tumescent Anesthesia. Attendees will also receive a thorough knowledge and understanding of all the various aspects associated with Tumescent Liposuction which will enable the physician to immediately incorporate these procedures within their aesthetic practice including but not limited to:
1. Requirements in creating a Surgical Suite within your Office
- including: licensing, mandatory and recommended equipment, and insurance considerations
2. Tumescent Solution, Dosages and Concentrations of anesthesia for Various Body Areas/Genders.
3. Patient Selection, Consultation, Pre-Operative Evaluation, and Patient Consents
4. Contradindications, Patient Workup, Pre-Operative Tests, Drug Interactions
5. Instrumentation and Equipment needed for Liposuction Procedure.
- Manual versus Power-Assisted Liposuction.
6. Use of lasers for skin-tightening of excess skin or laxity.
- Abdomen Areas, Back Flanks and Hip areas, and Male Breasts.
7. Patient marking, Inflitration Volumes, and Liposuction Techniques.
8. Complications of Tumescent Anesthesia and Liposuction.
9. Pre-Operative, Intra-Operative, and Post-Operative concerns.

Post-Operative Care and Evaluation
- Vasoconstricting blood vessels minimizing edema and bleeding
- Compression Garmenting recommendations.
- Short-Term care including wound management and scarring issues.
- Long-Term care including weight management and possible "touch-ups".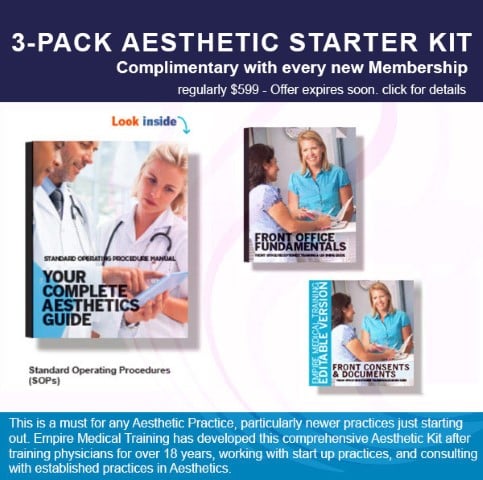 Offer the "Safer" Liposuction solution to your patients using Tumescent Anesthesia. Tumescent Anesthesia minimizes blood loss, is antibacterial, maximizes tissue by infiltrating fluid into fat, and general anesthesia is not needed as the patient is awake and the anesthesia is limited by safe amounts of Lidocaine. This Comprehensive 2-Day Course is designed for you to integrate this procedure into your Aesthetic Practice without the need for additional training. Each day will consist of didactic study and liposuction surgery using tumescent anesthesia in a surgical suite. All course materials including manual, all forms necessary, consents, and vendor information is provided.
Our instructors, George Solomon, MD, ABAAM, AAACS and Hale Hedley, MD, have performed hundreds of these procedures and will share their "pearls" acquired through their "hands-on-experiences" and extensive training. Class sizes are limited and will not exceed (6) six physicians during this 2-Day Hands-On Training.
Objectives of Tumescent Liposuction Training
Upon completion of this program, the physician should be able to:
Learn to thoroughly evaluate the patient with Aesthetic and/or Medical requests
B>ecome proficient in Tumescent Anesthesia techniques and protocols - including patient selection.
Gain the technical skills required to perform various Liposuction procedures through Hands On training.
Learn the medical protocols to protocols in using Tumescent Anesthesia and performing Liposuction on various parts of the body. Understand patient selection, gender differences, and anatomical considerations to be able to perform safe, effective and satisfying results for your patients.
Understand Pre-Operative, Intra-Operative, and Post-Operative protocols as well as contraindications to anesthesia and complications that may occur during or after surgery.
Understand how to create a "surgical suite" within your office including equipment, supplies, licenses, insurance considerations, and setting up a sterile environment for surgery.
Learn the importance of post treatment compression, wound care, and scarring considerations.
Learn to implement specific strategies for marketing and practice growth.