Laser Lipolysis for Primary Care (In-Office)
Aesthetic Preceptorship Training in the Minimally Invasive Laser Lipolysis Light Energy Technologies in an Office Setting.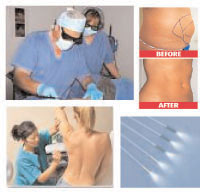 Expand your current practice or aesthetic practice to include Laser Liposuction without the need for surgical Liposuction, or a surgery suite. With the exploding demand to provide patients with state of the art Liposuction procedures, physicians in the aesthetic field should take advantage of this new technology. Liposuction using only Laser and without surgery will be dynamic new modality for physicians and patients alike.
This 1-Day intensive demonstration training workshop will give a comprehensive overview of how this new technology can be utilized for different aesthetic conditions. This In-Office procedure LaserTight is designed specifically for the treatment of fat eliminating the need for liposuction in many areas of the body. LaserTight utilizes a different wavelength of light (960) that vaporizes and flumes fat deposits from underneath the skin while minimizing bruising with no recovery time necessary. Similar to Smart Lipo, LaserTight continues to tighten the skin 5-6 weeks after the laser procedure and the intrusion of the procedure to the patient is about the size of a 20 gauge needle. Benefits of LaserTight technology allow physicians to treat various problem areas of patients and can be used to safely treat areas of the skin that do not shrink after traditional surgery of Liposuction such as the following:
Lower Eyelids (Laser Blepharoplasty)
Submental (Chin and Neck Area)
Back Flanks and Specific Hip Areas
Bra Strap and Armpit Areas, Upper Arms
Upper and Lower Thighs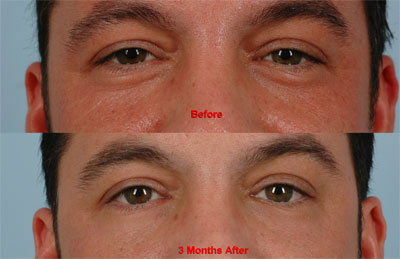 The procedure is less invasive than traditional liposuction procedures and the resulting skin tightening and no recovery time after this procedure is making it most desirable with patients. Whether you wish to enhance your present cosmetic laser services or wish to expand your current practice you will receive the training and knowledge of these new safe laser procedures that you would not have been able to treat prior. Evaluate and determine for yourself if these new laser procedures are right for you. Physicians attending will learn and need to know the principles of laser-tissue interactions, laser physics, techniques of anesthesia, and pertinent anatomy. Physicians after attending this course will have a full understanding of Laser Liposuction and Laser Skin Tightening.
This program will be limited to small groups of physicians and the procedures and seminar will be held at medical clinics though they may be done in an office setting using local anesthesia. The course study, lecturer, and on-hands demonstration will be performed by Board Certified Plastic Surgeons.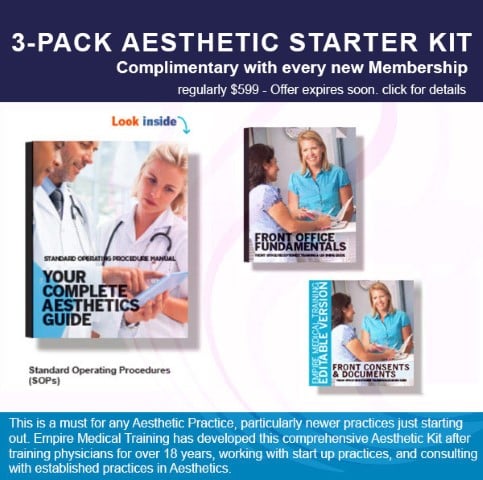 The protocols and procedures will be live and performed by Board Certified Plastic Surgeons on live patients. The purpose of this course is to familiarize yourself with this new technology and gain a true understanding of the process involved in performing these procedures. If you are to acquire the equipment used during this program you will receive additional training and certification for this medical equipment as part of your purchase and requirements to use this technology.
Incorporated within the program are Marketing and Business solutions that will help you understand the business aspects associated with a possible investment in Cosmetic Lasers. Learn and understand ROI Analysis and the many different techniques in successfully marketing these new aesthetic procedures. Learn how to price your services, create strategic alliances, evaluate and understand market trends, and develop and retain your client base.
Objectives
Upon completion of this program, the physician should be able to:
Understand and evaluate the patient with Aesthetic requests.
Learn essential physiology and anatomy of unique skin types of patients.
Understand and determine which types of treatments that will create desired results.
Learn to communicate with patients and determine client expectations.
Receive a practical understanding of Laser Physics and Laser Safety.
Learn Laser Safety guidelines to ensure compliance with federal, state and local ordinances.
Understand the hazards of lasers and how to avoid them.
Learn the different delivery mechanisms associated with laser treatments.
Understand how Lipo lasers work, the power of these lasers, as well as laser wavelengths and principles of tissue interaction.
Evaluate and understand the protocols for Cosmetic Surgery using Lipo Lasers. Contrast and compare methods of laser assisted liposuction and LaserTight 960 wavelength technology lasers including the specific treatment of fat.
Learn the areas of the body that can be safely treated with lasers without the need for traditional liposuction in an In-Office setting.
Gain knowledge in the specific techniques, protocols, and methods for local anesthesia that will be necessary to perform these laser procedures. Understand the possible side effects or complications in performing these procedures and learn the proper procedures and protocols to be followed in performing these cosmetic laser surgeries
Successfully market your new Cosmetic Practice Understanding the benefits/drawbacks of pre-owned versus new Cosmetic Laser Equipment. ROI Analysis (Return on Investment)
Business Model for integrating into your own practice or stand-alone business venture.
Practicality of the carrying types of treatments utilizing your Cosmetic Lasers.
Leveraging your Patient File Base
Proven "Outreach" Marketing Programs.
Gain a thorough understanding of what it takes to become successful and outside services that can make a difference.