Your Aesthetic Practice - Turnkey for Success
Practical Marketing Methods and Turnkey Solutions for the Medical and Aesthetic Practice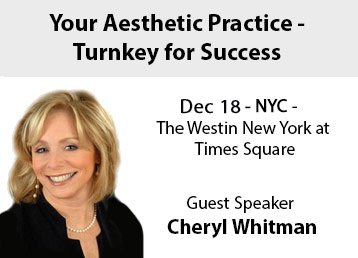 The Aesthetics industry has found a niche in a ubiquitous market of healthcare professionals seeking new challenges for financial gain in an insurance driven world. Doctors' patients are rapidly becoming their clients for aesthetic procedures that offer effective methods for removing hair, revitalizing skin and creating a sense of well being in their quest for youth and happiness.
In an effort to generate new revenue streams to combat the ever decreasing reimbursement for medical procedures, Empire Medical Training has prepared a team of professionals to help illustrate the fundamentals involved in creating and maintaining a successful aesthetics practice. Whether this new aesthetics business is integrated into an existing practice, or started as a separate venture, the innovative topics introduced will guide physicians through the essentials of any successful business and help them evolve without losing a step in their current practice.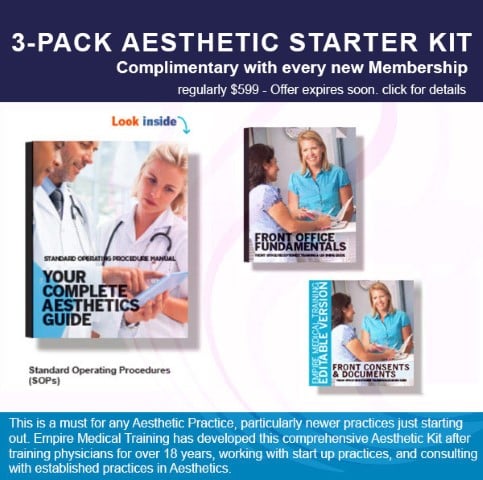 If you are new to Empire Medical and would like to see what other Physicians and Attendees are saying about Empire's educational courses, please watch some of the VIDEO TESTIMONIALS from these attendees.
Empire's Aesthetics Practice/Medical Spa program remains a favorite among physician attendees and business professionals. Course evaluations consistently attribute the exceptional faculty presenting the material as the main reason the program is well received. The faculty is a well rounded, dynamic group of Plastic Surgeons, Dermatologists, and Family Practitioners who have given up their practice area of general medicine and devoted their new practice to aesthetic medicine. Also instructing the program are sought after speakers, such as Medical Spa Consultants, and successful Medical Spa owners who are presenting detailed protocols on how to successfully operate a spa with as limited capital and reduced monetary risk.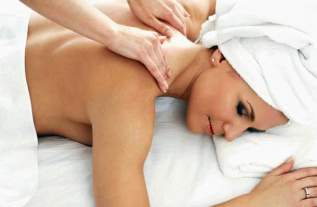 The medical spa business is much different than the traditional medical practice. The intent of this program is to provide you with a relevant business plan and structure so that you can transition into this dynamic new area of medicine seamlessly. During the program you will see demonstrations from numerous medical spa vendors as well as from the 8 major laser manufacturers. You will learn exactly which services you want to learn about, or add to your practice. The program is intended to give attendees the proper guidance on how to add these new services, no matter how large or small the intended spa will be. Some attendees simply want to add new services to their aesthetic practice and not develop an entire medical spa. You will learn how to decide the most suitable services to add to your individual practice.

Objectives for Your Aesthetic Practice Course
Attendees will learn the Following:
Incorporate aesthetic procedures into an existing practice or utilize turnkey concepts to begin a completely new business.
Focus on the aesthetic services essential to their current demographic.
Develop individualized programs and spa packages to increase clientele and offer new procedures to their existing patients
Evaluate the latest technological advances in aesthetic applications.
Promote and market new services within your community.
Create strategies to maximize the potential of an aesthetic investment.
Develop initial business plans to evaluate a specific demographic.
Identify personnel to succeed in the rapidly growing industry of aesthetics.
Demonstrate/ Evaluate various equipment technologies from numerous medical spa vendors and exhibitors.
Evaluate numerous product and cosmetic lines
Develop individual product line, skin creams, and "SkinCeuticals" and cosmeceuticals.
Decide which services you want to integrate into your Present Practice or Medical Spa. Some of the services you will evaluate:



Anti Aging Strategies such as Botox Cosmetic and the newest Collagen Fillers,

Microdermabrasion, and Chemical Peels

Laser skin resurfacing

Cellulite Therapy

Body Sculpting Programs

Laser for Pigmentation

Enzyme Peels

Testosterone and Growth Hormone Replacement

Traditional Sclerotherapy

Anti-Oxidants

Acne Treatment

Lasers for Vascular and Pigmented Lesions, for Wrinkles,

Lasers for Hair and Tattoo Removal, etc.

Rosacea Treatment

Computerized Body Composition and Metabolism Analysis

Slimming and Anti-Cellulite Programs

Rejuvenating Eye Treatments

Paraffin Hand Therapy

Enzyme Peels

Body Treatments

Body Bronzing

Smoking Cessation Programs

Weight Loss Programs

Detoxifying Programs

Autologous Fat injections