Vendor Resource Guide
Empire Medical Training has trained over 30,000 physicians and health care professionals since 1998. Our attendance continues to increase each year.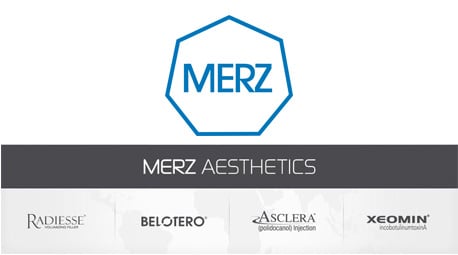 Merz Aesthetics
Live Better. Feel Better. Look Better
Email: contact@merz.de
Merz has been a driver of innovation in the fast-evolving field of aesthetic medicine. Building on more than a century of healthcare expertise and scientific legacy, we offer one of the most comprehensive product portfolios in the aesthetics market. Today, our products are used by healthcare professionals in over 90 countries.
Merz offers an aesthetic portfolio with a range of treatment options (device, injectables and topicals) that allows physicians to use Merz technologies to treat a broad range of patient´s concerns. Our comprehensive product offering ranges from a botulinum neurotoxin and a full line of dermal fillers to cosmeceuticals and a revolutionary skin-tightening and lifting device.
Radiesse | Belotero | Bocouture/Xeomin | Ultherapy
In addition to innovative products and cutting-edge technologies, Merz offers a comprehensive range of customer services enabling them to perform their art at the highest level. Merz is currently establishing a new global training standard in the practice of aesthetic medicine to ensure the best patient outcome. Our dedicated Field Clinical Specialists (FCS) team is made up of highly skilled clinical experts who provide expertise to physicians where it matters most: in their own daily practice.

Radiesse
A Natural Look thatLast
For more than 10 years now, Radiesse® has enjoyed increasing success as a next-generation dermal filler. Radiesse® has recently reached the level of 5 million syringes shipped worldwide.

Belotero
Dermal Filler.... it becomes you!
The Belotero® range consists of advanced dermal fillers made of hyaluronic acid which offer an excellent skin integration. The Belotero® products are ideal for smoothing and filling wrinkles as well as for lip augmentation, skin rehydration and for restoring facial volume. In addition, nearly the complete Belotero® range of fillers is also available with lidocaine for a more comfortable treatment experience.

Xeomin
incobotulinumtoxinA
Xeomin (incobotulinumtoxinA), made by Merz Pharmaceuticals, is approved by the US FDA for the treatment of adults with cervical dystonia or blepharospasm and Moderate to severe frown lines between the eyebrows. IncobotulinumtoxinA is made from the bacteria that causes botulism.

Ultherapy
See the beauty of sound.
Ultherapy is the only FDA-cleared procedure to non-invasively lift the eyebrow, neck and under-chin.
Now, FDA-cleared to improve décolletage lines and wrinkles!
- See more at: https://www.ultherapy.com/#sthash.qa5JDXYK.dpuf

NEOCUTIS
Swiss Technology
NEOCUTIS is dedicated to being the most admired, trusted and innovative physician-dispensed skincare brand. NEOCUTIS stives to fulfull this mission by developing exclusive technology platforms based on cutting-edge scientific research. Incorporating targeted technologies into luxurious product formulas enables NEOCUTIS to deliver innovative skincare solutions that address key skincare concerns, including the signs of aging, discoloration, oxidative stress, skin redness and dryness.

Syneron & Candela
The global leaders in the aesthetic medical device marketplace.
Phone: 1-866-259-6661
We are one company with two distinctive brands.
Syneron and Candela are the global leaders in the aesthetic medical device marketplace.
We are one company with two distinctive brands. We combine a level of innovation, expertise and customer understanding superior to that of any company in our industry.
Financial stability, through our aligned resources, allows our new company to offer customers the broadest available product portfolio, the best global service organization and an expansive worldwide distribution network.
Together, we are more market responsive than ever before. We know how to quickly innovate the safest and most effective products to meet a variety of needs and price points. We are even stronger at anticipating future market trends to help support our customers and their patients.
With new breakthrough technologies currently in the pipeline, we are ideally positioned to maintain our global leadership and continue to help you grow your practice.

MasterPharm
Innovation • Integrity • Patient Care
Phone: 866-630-5600
As thought leaders in Pharmaceutical Compounding, our mission is to provide the highest quality compounded pharmaceuticals, expert consulting, technical guidance and customer service to our physicians and patients.
At MasterPharm, Innovation, Integrity and Patient Care are not just words, but the foundation upon which our business was built. MasterPharm's,facilities operate in strict compliance with USP/NF 795 and 797. Our professional staff has years of experience in pharmaceutical compounding, research and development, institutional management, consultation and patient care.
Masterpharm is a compounding pharmacy. As a pharmacy, it is not subject to FDA approval. Compounded medications are not FDA approved products but are subject to compliance with an FDA Compliance Policy for compounded drug products.
Trocar Supplies
Phone: 937-478-0469
Trocarkit has been offering a diverse range of products for the hormone pellet procedure since 2006. Our trocar is FDA registered and our kits are assembled in an American facility following GMP.  The kits are an economical, safe and convenient way to run your pellet practice.
Wolters Kluwer
Wolters Kluwer provides legal, business, tax, accounting, finance, audit, risk, compliance, and healthcare professionals the essential information, software, and services they need to make decisions with confidence.
Every day around the world, healthcare professionals, students, and researchers are making important decisions on patient care and outcomes using our integrated solutions, premium content, and productivity tools.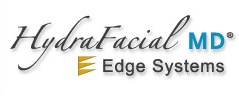 HydraFacial™
Skin Enhancing Solutions
Phone: 800-603-4996
Edge Systems is an FDA registered manufacturer of advanced aesthetic technologies and products that deliver high return on investment (ROI) opportunities.

Universal Healthcare Consulting
Phone: 888-457-0393
Universal Healthcare Consulting works with a wide range of clients including Ambulatory Surgical Centers, private practices, outpatient rehab centers, walk-in clinics, sleep clinics and rapid detox center.
UHC partners with you to greatly decrease your risk through a proactive approach that includes risk assessment, risk reduction, policy implementation and program monitoring, all aimed at exceeding the standards set by federal, state and accrediting bodies. UHC offers in-depth education and training opportunities including HIPAA and OSHA training, provides the latest regulatory news and information along with resources, newsletters, blogs, podcasts, video streaming, document downloads and products and will design your new or existing facility for optimum efficiency and minimal risk.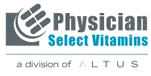 Physician Select Vitamins
Phone: 1-800-778-7191
Physician Select Vitamins is a research-based, pharmaceutical grade supplement line available only through medical practices. Since 2003 we have manufactured multivitamins, disease-specific supplements, and health support vitamins. Our nutraceuticals were designed by physicians, using the latest medical research and studies. Clinics benefit by offering premium quality products to their patients, while receiving ancillary income through profit sharing.
Simple business model, stocking inventory is optional
No quotas, upfront fees, or contracts, not a multilevel marketing company
Exceptional value to patient, money-back guarantee, toll-free call center for orders

Canfield Imaging Systems
Phone: 973-276-0336
Canfield Scientific, Inc., is the global leader in imaging systems services and products for scientific research and healthcare applications, including the pharmaceutical, biotechnology, cosmetics, medical and skin care industries.

Patient Now
EMR and Practice Management Cosmetic Surgery, Dermatology and Aesthetic Medical Practices.
Phone: 800-436-3150 x1

With PatientNOW, you can create, store, and search for crucial patient information electronically, replacing your existing paper files and placing many high-tech tools at your fingertips.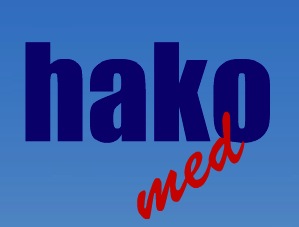 Hako Med
We take the negative side effects out of arthritis Treatments
Phone: 888-913-7900
Our work life is exciting, challenging and rewarding in an atmosphere of professionalism and mutual respect. We are socially responsible and strive to promote the science of electromedicine for the betterment of society.

Elsevier
Phone: 800-545-2522
We help customers advance science and health by providing world-class information and innovative tools that help them make critical decisions, enhance productivity and improve outcomes.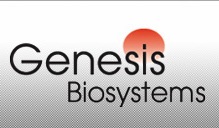 Genesis Biosystems
Innovations in Regeneration
Phone: 888-577-7335
GENESIS BIOSYSTEMS is a certified ISO 13485 manufacturer of quality aesthetic and biomedical products. We stand behind our company's product brands, customer support, product warranty and service, and continually strive to produce new and innovative products to meet the needs of our customers and the aesthetic industry.

KORR
Medical Technologies
Phone: 800-895-4048
At KORR™ Medical Technologies, we have applied years of respiratory research to take on the challenge of health and fitness. KORR™ makes it possible for practitioners to obtain an accurate measurement of an individual's unique resting metabolic rate, considered by many to be the new "vital sign" for the treatment of obesity.

Cadwell
Innovative Instruments for Neurophysiology
Phone: 509-735-6481
The benefits of owning a Cadwell system are numerous. Our development team understands and delivers what you need. Everyone at Cadwell stands behind our products and we all have the same goal - to keep you as a loyal, devoted customer long into the future.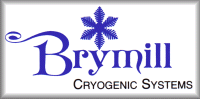 Brymill
Cryosurgery Systems
Phone: 860-875-2460
Brymill has been the world's leading manufacturer of handheld, liquid nitrogen (LN2) cryosurgical and cryospray devices since 1966.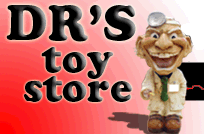 Dr's Toy Store
Medical equipment sales
Phone: 954-457-0071
Medical equipment sales.

Brown & Brown Insurance
Phone: 954-776-2222
Brown & Brown (B&BSM), knows that they must be agile in order to thrive in the very competitive insurance environment.

nutraMetrix®
Phone: 866-420-1709
nutraMetrix® is a custom health solution offering health professionals and their patients a better way to achieve their optimal health, through the use of science-based nutraceuticals, effective weight management programs and custom supplementation products.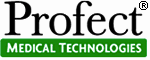 Profect™
Clinical Photography Systems
Phone: 800-774-7630
Medical photography system with ultraviolet technology, that helps the medical practitioner identify dermatological conditions.

SonoSite
Hand-carried and mounted ultrasounds
Phone: 888-482-9449
SonoSite, Inc. is the world leader and specialist in hand-carried and mounted ultrasound. Through its expertise in ASIC design, SonoSite is able to offer imaging performance typically found in costly ultrasound machines weighing more than 300 pounds in a system that is approximately the size and weight of a laptop computer.

Veinlite
Vein Finder for Hard Vein Access
Phone: 281-240-3111
Vein Finder for Vein Access in Children, Neonates, Emergency Medicine, Critical Care, Radiology and Oncology. Unsurpassed imaging of varicose veins anywhere on the body for sclerotherapy and finding reticulars.

Obagi®
All ages. All skin types. There's an Obagi for everyone.
Phone: 562-628-1007
Obagi Medical Products did not get to be the leader by chance and neither should you entrust your patient's skin care to chance.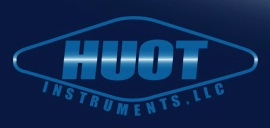 Huot Instruments
The Biopsy Punches Of The Future
Phone: 262-373-1700
Surgical medical instrument needs from disposable biopsy punches to LED medical lighting for surgical and examination rooms. Huot Instruments is the leading name in innovative medical solutions.