Advanced Training in Smoke Cessation Therapy
Smoking Cessation Therapies including Cold Lasers, Prescription, and Other Adjunctive Therapies.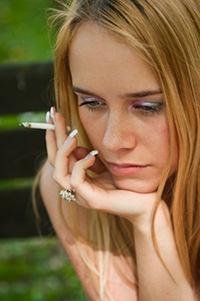 According to The Centers for Disease Control and Prevention cigarette smoking, the most common form of tobacco use, causes approximately 443,000 deaths, costs about $96 billion in medical expenditures and $97 billion in productivity losses in the U.S. each year.

Fortunately, 7 out of 10 adult smokers report that they want to quit completely. With a growing number of these smokers looking for alternative drug‐ free methods to quitting, primary care physicians and healthcare practitioners are quickly recognizing this new business opportunity and have added to their practice Smoke and Tobacco Cessation Programs that incorporate alternative treatments such as low‐level laser therapy, acupuncture and diet/nutritional counseling. These treatments which are offered as cash based services can complement counseling, medication or one's sheer determination to quit cold turkey.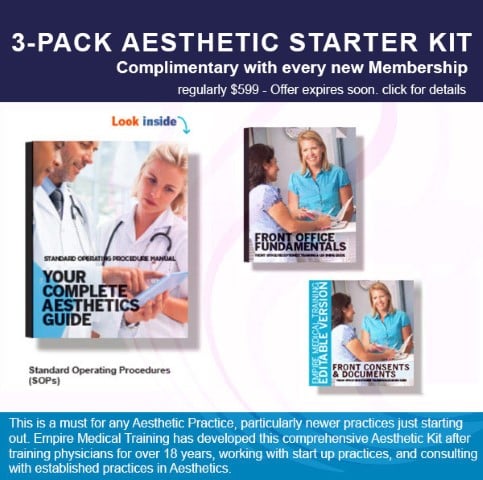 During this 1‐day comprehensive course Dr. Steven Nelligar, creator of the Body Focus SystemTM and Quit‐4‐RealTM an online motivational support program for people looking to kick the habit, will show you the following:
How to develop a comprehensive smoke cessation program that integrates the more common alternative methods for quitting with the present medical guidelines on treating tobacco use and dependence giving your patient maximum quitting power.
How to perform Low‐Level Laser Acupoint Therapy for Smoking Cessation, a non‐invasive, drugless treatment which is applied to specific acupuncture points on the hands, ears, nose and wrists to stimulate the pleasure centers of the brain to release neurotransmitters such as dopamine, serotonin and endorphins to help reduce the stress and cravings associated with quitting. This technology coupled with behavioral modifications, counseling and nutritional guidance has a high percentage stop smoking success rate.
Dietary and exercise protocols to help prevent the weight gain that often occurs when one attempts to quit smoking as well as the use of herbal and antioxidant supplement therapy to help ease cravings and combat the potentially cancer‐causing free radicals found in cigarette smoke. Relaxation techniques such as meditation and the clinical application of aromatherapy will also be outlined.
Who Should Attend?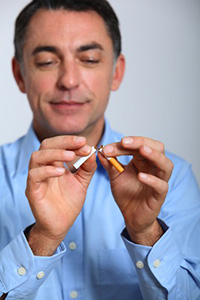 Physicians and Healthcare Providers who want to learn alternative smoke cessation treatments and offer their patients more than just nicotine and non‐nicotine replacement medications. (Hands on training will be given in Low‐Level Laser Acupoint Therapy)
Doctors and Allied Healthcare Providers who want to provide a new level of care for their patients looking to stop smoking while adding a cash based revenue stream for their practice.
Doctors who own a weight loss center, medical spa, or are offering aesthetic services in their private practice and would like to add a new source of revenue to their business. Since smoking and the chemicals released when tobacco burns can lead to skin dehydration and wrinkles, helping a patient kick the habit can further improve the way they look and feel.
Physicians and Healthcare Providers that want to enhance their professional identity by becoming a tobacco cessation treatment specialist in their community. The marketing potential is limitless!
Objectives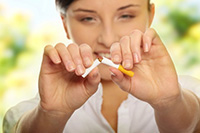 Upon Completion of this program, the physician should be able to:
Successfully add a structured, cash‐based Smoke and Tobacco Cessation Program to your existing practice or start a new niche practice in your community. Discover how easy it is to make smoke cessation a thriving profit center for your practice.
Speak with patients about alternative treatment options for smoke cessation using the 5‐A's Model of Intervention recommended in the Public Health Service Guidelines, Treating Tobacco Use and Dependence.
Operate a Low Level Laser (also called a "cold laser") and understand the protocols in treating patients for smoking cessation and weight loss.
Gain expertise in pricing your custom program including what services can be billed to third party payers.
Add an additional $300‐$400 in revenue to each patient that goes through your medical smoke cessation program by creating a custom wellness plan which includes nutritional supplements and a calorie specific diet/exercise plan to help prevent the typical 4‐6 pound weight gain that discourages most smokers. It's like having two revenue centers in one.
How to use objective assessment and diagnostic tools such as the Fagerström Test for Nicotine Dependence and a CO monitor to help demonstrate to your patient's the need for a smoke cessation program and reaffirm their beliefs that they can succeed at resolving their tobacco dependence as they progress through your program.
Promote this new sub‐specialty to your current database of patients and community without a large marketing budget. Get motivated referrals from local chiropractors, lawyers, churches, friends, family, neighbors and walk‐ins.
Become a Smoke Cessation Consultant for schools, fitness centers, community agencies and private corporations.
Graduates of this course are eligible to join the central register for A Smoke Free World in 2013.