Advanced Injectables III Training
Advanced PRP, Botox, Dermal Fillers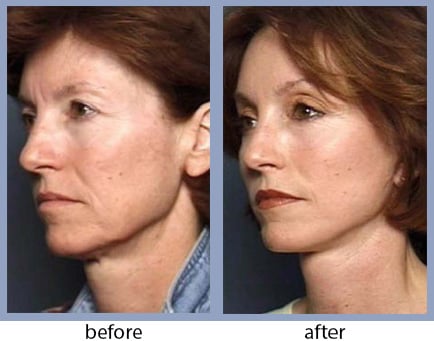 Patient demand requires the use of more advanced procedures within your practice, new advances in various modalities dictate the need for advanced training in specialty injections.  The Advanced Injectables III Training allows for the latest techniques to be learned in the application of PRP, Dermal Fillers, Botulinum Toxin, Stem Cell therapies, and Scar revision management. 
Empire Medical Training has created this "Meet the Expert" course to include the hottest topics for patients and allow for greater patient satisfaction and patient care while expanding the procedures you presently perform.
Finally, a program that puts it all together for the serious Aesthetic Practitioner. This course is intended for practitioners who already have training and experience in the basic aesthetic procedures and want to enhance their skills to that of the expert aesthetic practitioner. The program is attended by a variety of health care practitioners from Primary Care to Plastic surgery and Dermatology.
This course is an enhancement of the Advanced Botox and Dermal Filler program and includes additional topics related to PRP, Combination Therapies, and enhancement of your administration of Botulinum Toxin, Dermal Fillers, and scarring associated with the aging process including biologics.  Learning advanced procedures offers additional options for patient concerns and will increase your standard of care to patients.  Advanced aesthetic procedures allow your practice to differentiate yourself in these lucrative aesthetic procedures that will differentiate yourselves from others performing these same modalities.
In addition to learning many new procedures and techniques, you will learn how to properly evaluate your patient to determine the best treatment plan, which may include performing advanced techniques, or a combination of techniques such as with combining dermal fillers or Botox with PRP in a single office visit.
The training has been designed to complement the procedures you already perform and include the following topics:
Platelet Rich Plasma
Advanced PRP Injections
Use of Biologics as a stand-alone or in combination (Amniotic Tissue Cells)
Creating Bio-Fill from platelet poor aspirate
Combination Therapies (Stem Cell Lift | Stem Cell Facial)
Botulinum Toxin and Dermal Fillers
MicroBotox uses and functions
Tower (Pillar) injection techniques
Layering for Dermal Fillers injections
Techniques for hard to correct Dermal Filler conditions
Protocols for Combination Therapies for Botox and Fillers
Scar Tissue Injections
Hypertrophic Scarring Injections (Liquid Nitrogen)
Depressed Scarring Injections and Treatment Options

Subcision Technique and Protocols for stubborn scars and rhytids
Use of laser light energies and other mechanical options

Platelet Rich Plasma Injections for Scar Tissue and Remodeling
Advanced Nerve Blocks: Techniques and Protocols
Occipital Blocks
Ring Block for Alopecia Treatments
Supraorbital and Supratrochlear Nerve Blocks
Dorsal Penile Nerve Block
Learn from our expert staff why aesthetics is so popular today, learn the actual market sizes and growth expectations through 2025 and the need to incorporate advanced procedures.  Part of the morning session is dedicated to the comprehensive consultation and evaluation for patients where you learn to develop a treatment plan for patients where you will incorporate these combination therapies and advanced procedures.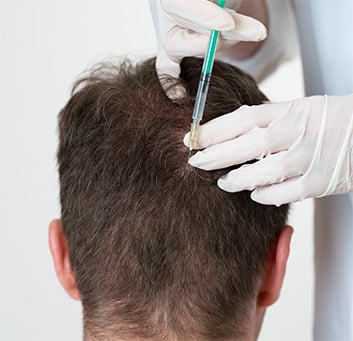 Many practitioners are limited in the treatment plan they offer their patients simply because their training was either not complete or the practitioner did not continue past the introductory workshops. Being a capable Aesthetic Practitioner who can offer their patient the most complete treatment plan is ultimately what will separate yourself from other practitioners. The concept "Patient for Life" is the direct result of educating and consulting with patients their options and allow them to own their choices going forward.
The training is designed for you to receive all protocols, patient selection, indications for treatment, post care considerations, pricing and packaging of these new procedures.  These procedures are very safe and minimally invasive procedures but does require an understanding of PRP, dermal fillers, and the botulinum toxin administration.  Give your patients what they are looking for and enhance your present services to include these advanced techniques.
Lecture and Course Presentations: 
Attendees will receive a detailed handout outlining the entire presentation along with space for you to provide you own notes. In addition, attendees will be granted access to the Practitioner's Portal ("members portal") where you can access the full course manual (every color slide from the presentation) with specific protocols and reference material along with treatment forms, consent forms, and other patient intake forms that can immediately be implemented into the practice. Also, an adequate amount of time will be devoted to pricing each procedure and specific marketing protocols that have proven success in our practices.
Training:
This training program is comprehensive and designed to enable the practitioner to integrate advanced injectables into their practice immediately upon completion.  Attendees will receive a completion certificate and procedure certification. Attendees may pursue an additional board certification through the American Academy of Procedural Medicine if so desired. Contact the AAOPM for additional information. Call 888-998-1297.

Agenda:
8:30am – 9:00am • Registration
9:00am – 10:30am • Instructor Introduction, aesthetic market overview and patient considerations, current applications for advanced injections utilizing combination therapies.  Patient Consultation Process, learn which techniques associated with advanced injections for PRP, Botox, and Fillers compliment your present services to satisfy patient concerns associated with the aging process.
10:30am – 10:45am • Break
10:45am – 12:00pm • Utilizing PRP in the hands, PRP Bio-Fill – concept, protocols, duration, and re-injection techniques. Use of biologics within aesthetics as a stand-alone or in combination with PRP therapies, benefits, indications for treatment, and protocols using amniotic tissue cells.  Combination Therapies using PRP including Stem Cell Facelift and Stem Cell Facial utilizing botulinum toxin, dermal fillers, and micro needling to enhance results.
12:00pm – 1:00pm • Lunch
1:00pm – 1:45pm • Protocols, indications for use, standard of care, dosing, mechanism of action for MicroBotox.  Advanced dermal filler injections using the Tower (Pillar) approach for facial rejuvenation of the cheeks and lower perioral areas including advanced concepts in layering of fillers for various stubborn indications.  Pearls for successful botulinum toxin and dermal filler treatments including injection techniques for greater distribution and patient comfort for a variety of treatments.
1:45pm – 2:45pm • Identifying, grading, and choosing the correct procedure for the elimination or remodeling of scars and rhytids.  Using Cryotherapy within the dermal layers of tissue to reduce or eliminate hypertrophic scarring and keloids including all protocols and post treatment care including combination therapies with IPL. Subcision surgery for depressed scars, indications for and protocols, advantages as well as other alternative treatment options.
2:45pm – 3:00pm • Break
3:00pm – 4:00pm • Advanced nerve blocks for alopecia treatments including Ring Block, Occipital Nerve Block, as well as Supratrocheal and Supraorbital nerve blocks – complete protocols, indications, and anatomy landmarks for injection.  Dorsal Penile Nerve Block for intracavernous injection therapies (PRP or erectile dysfunction).
4:00pm – 4:30pm • Questions and Answers
Review Our latest Events
Empire Aesthetics Event - NYC
Only the best Physician Trainers
Click Here to See what others are saying regards an Empire Medical Review