Finding the Right Compounding Pharmacy
With the recent scare and talk about eliminating the need or severely limiting the role of compounding pharmacies it makes sense to understand choosing the right pharmacy for your customized medications.  Compounding pharmacies play an important role in supplying custom medications for patients that are allergic to certain ingredients within prescriptions and allow for compounding of custom formulations that extend from aesthetic, medical, and surgical applications using a variety of delivering methods for administration.
When compounding various aesthetic or anti-aging compounds it is especially important to find a pharmacy that has the expertise in formulating these medications.  Typically, a smaller, local pharmacy either does not have the expertise or ability to offer many of the compounded formulations purchased as part of your practice.  For example, bio-identical hormones, pellets, mesotherapy solutions, and other specific compounded drugs will vary based upon formulation recipes and the ability to be stable within the injectible solutions or topical mediums for delivery and absorption.  Pharmacists, personnel, nationwide distribution/dispensing, pricing, and volume of sales are part of the decision-making process in choosing a pharmacy, but also you should consider accreditation by the PCAB (Pharmacy Compounding Accreditation Board).
The standards of the PCAB far exceed the quality standards needed for licensing of a compounding pharmacy and assures the highest quality standards are adhered to by the accredited pharmacy.  To earn PCAB accreditation the pharmacy must go through an on-site and off-site evaluation that will include background checks, citations, licensing, competency, equipment evaluation, purchasing sources (FDA registered), and protocols and procedures.  Certification and accreditation are expensive to the pharmacy and therefore show a true commitment by the pharmacy to its customers in delivering the highest quality of medications based upon best manufacturing processes.  The PCAB is an independent organization that consists of leaders within the compounding industry that insures public safety issues for physicians and patients alike and is recognized as the only certification for compounding pharmacies.
Another factor to consider in selecting a compounding pharmacy is the designation of 503A and 503B given to a pharmacy by the FDA.  The FDA has designated 503A compounding pharmacies as those that compound according to prescriptions specific to particular patients and are required by states to comply with USP and other guidelines.  503B compounding pharmacies are designated by the FDA as outsourcing facilities that may manufacture large batches with or without prescriptions to be sold to healthcare facilities for office use only.  This is important since the costs tend to be lower and administratively is less paperwork for the physician office as they are dispensing the medications.
At Empire Medical Training we help you choose the right compounding pharmacy for patients that have special needs in medications based upon these attributes.  Compounding pharmacies play an important role in many of the procedures we teach including: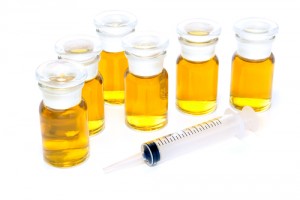 Having the right tools along with the training is what makes for successful integration of these and other procedures.  The assurance that your medications have been produced in the highest quality standards within the industry gives you peace of mind and will help separate you from others in giving a higher standard of care to your patients.  This is why Empire Medical Training supports and recommends only PCAB certified pharmacies as part of our programs.