Will you be ready to reopen your practice after Covid 19? click here.
Live-Stream Courses Aug 21-24, 2020. Click here.
Meet the ex-Perts '5-Stars' Practice Building Consortium™
Practice Building Webinar Series
Practice Building Topics: Aesthetics, Anti-Aging and Regenerative Medicine, Pain Management, Practice Management, Legal & Compliance, Business & Marketing.
Final Summary and Recommendations to take advantage of the Government Stimulus Plan

Sharon Kaplan, Esq.
COVID19 Stimulus Package - Summary and Recommendations
Date:

April 7, 2020, 2:00PM EASTERN STANDARD TIME
Join Dr. Stephen Cosentino and Sharon Kaplan, Esq. Industry expert in Employment Law and Business Interruption.
Dr. Stephen Cosentino, President and Founder of Empire Medical Training will host this highly relevant and important discussion on how you can utilize ALL the government plans available to Medical Practitioners at this time!
All SBA and Governement programs have been finalized and are in place. Now is the time to make sureyou fully understand what is available and how you can take advantage of everything that is available!
Ms. Kaplan will go through each of the programs administered through the banking system and backed by the Administration. There are many guidelines and exclusions, make sure your application and information is accurate , do not risk being denied.
This is a critical time to take advantage of the various GRANTS and LOANS available.
At the end of the Webinar, there will be a Q&A session where Ms. Kaplan will answer questions to make sure you fully understand the programs available to you.
The Instructor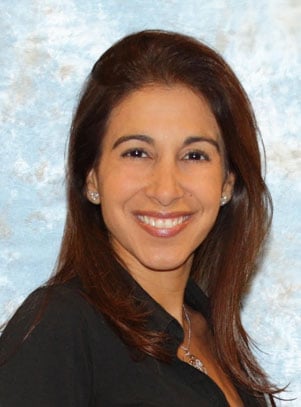 Sharon Kaplan, Esq. - Industry expert in Employment Law and Business Interruption.
Sharon Kaplan, Esq.
Ms. Kaplan, has over 20 years of experience as a lawyer specializing in all aspects of employment law. She obtained her undergraduate degree from the University of Florida, graduating with Honors in 1994. In 1997, she graduated top 5%, Magna Cum Laude, from the University of Miami School of Law.
She began her career in the large law firm of Ruden, McClosky, et al. (1997 – 2001), and then continued her practice as a lawyer with Fisher & Phillips until 2007. Currently, as the President of SAK Consultants, Inc., located in South Florida, she has devoted her practice to representing and guiding individuals and small businesses (less than 500 employees) in all employment-related matters. She has also been instrumental in providing clients with sound advice as it relates to HR operations, policies, discipline and terminations.
Sharon is known to partner with clients to find legal solutions to common employment issues often faced by medical professionals, and small businesses. She was admitted to the State of Florida Bar in 1998; U.S. District Court for the Southern District of Florida (1998); U.S. District Court for the Northern District of Florida (1998); U.S. District Court for the Middle District of Florida (1998).
During these critical times, professionals need to gather vital information in order to make the best decisions regarding their practice, health and longevity.
Additional topics include:
Small Business Administration ("SBA") programs- either proposed or in place
Small Business Administration Economic Injury Disaster Loan Program "EIDL"- how it impacts your medical practice.
CARES Act Loans, "Paycheck Protection Program"
Coronavirus: Steps to Take Now to Ensure Business Continuity
"During this unprecedented time in our nation's history; professionals need to gather vital information in order to make the best decisions regarding their practice health, thrivability, and survivability".
Stephen Cosentino, DO, President, Empire Medical Training

Where else can you receive this level of education and training?
Empire is proud to arrange this level of training for our valued members and attendees.

Only Empire Medical Training sponsors "Celebrity" Physician Instructors and Key
Opinion Leaders to provide our LIVESTREAMING EVENTS.
Empire Wow Refund Guarantee
Not the best course you've ever attended? We'll pay your tuition and travel costs too!
Empire Wow Price Guarantee
Dare you find a course cheaper! We'll pay you the difference!
Empire Wow Hands On Guarantee
Not enough hands-on? We'll arrange a one-on-one preceptorship FREE! ($5,000 value)
Why Choose Empire to enhance your skills?
To be the best, you have to learn from the best.
21+ years educating medical professionals. (Beware of companies claiming the same.) Over 100,000 successful graduates. Faculty with over 10 years with Empire. No students or nurses as trainers like other companies. Over 600 seminar workshops held annually.

21+ Years
industry leaders since '98

100,000+
successful graduates

Over 35
course topics nationwide

Accredited
CME courses

©Copyright 2020 Empire Medical Training, Inc. All rights reserved. Duplicating, using or copying any portion of this website will subject the offender to significant statutory damages and attorney fees regardless of any citation or attribution of this work. For rights and permissions contact the legal department at Empire Medical Training, Inc prior to any proposed use of any part of the copyrighted work.