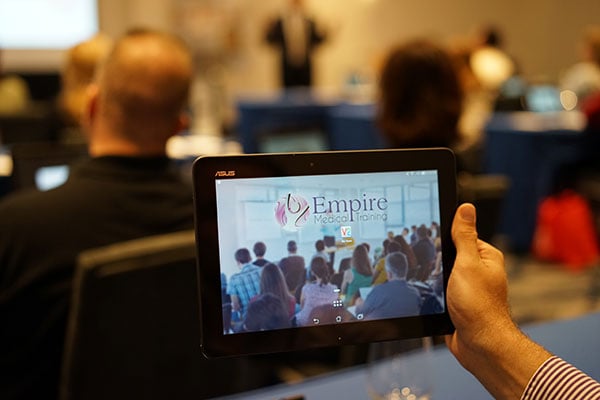 Empire Medical Training is proud to offer our "Meet the Ex-perts™" program series which has been created in direct response to YOU, our valued members.
This program is more than just training. Why is it that a doctor or nurse can be good at what they do but are not successful in their practice? Why do we see certain practitioners struggling in their work while others seem to breeze by with a plethora of success and wealth?
You won't find the answer in any book or power point, but instead within the success story itself. Empire's "Meet the Ex-perts™" series is a program that will introduce you to the most successful Physicians and other experts in the industry through our meet and greet events. Empire is working with "Celebrity" physicians, Consultants, and others who have already reached a pinnacle of success in their practices and are willing to share their techniques with you!
Empire Medical Training is the first and only medical education company to provide this kind of training to its participants and members. We are breaking the rules with this program giving you a head start and saving you time, effort, and money.
Why spend your time trying to learn on your own what works and what doesn't? How many times have you heard the adage to "learn from others' mistakes" or to follow what others have "already done successfully". The Meet the Ex-perts™ program is set up to in just this manner, giving you the opportunity to learn from others who are already successful.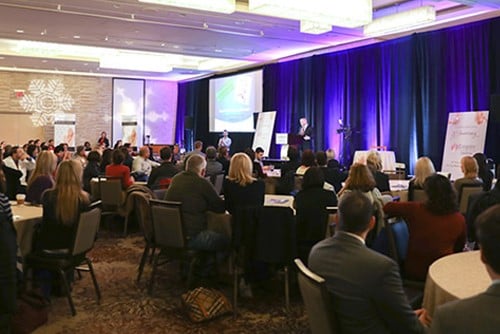 This is a program that Empire has been working on for over a year, meeting challenges such as finding the best Physicians and Consultants, or, finding those who are willing to share their knowledge and experience with others. Previous physicians (no names) were open to teaching but only with restrictions to region, information, and topics shared. The common response or fear was that if they shared this information, then others may become more successful then themselves. For us, that is not giving 100%. Our trainers will not only share their secrets but also answer your questions and provide you with the specific tools that they used to help them reach their goals.
Our Meet the Ex-perts™ programs are exclusive to Members Only (Empire-Platinum-Member™, Diamond, Pain) at no charge, and are offered just about every other month throughout the Nation. These events are fun; you network with your physician colleagues and our Celebrity Trainers while being served drinks and food. You will be given training materials and information directly from each new instructor, as well as cocktails and hors d'oeuvre throughout the event.
Each month a different invited quest(s) will work with you directly to help you maximize your goals in the shortest time you can.
Upcoming Dates and Locations
coming soon for 2019
MUST RSVP thru [email protected] Thanks!
Meet Our Experts
Each month Empire invites different guest speakers and "celebrity" trainers and consultants. Feel free to peruse their website and social media exposure.  
OUR PANEL OF INVITED EXPERTS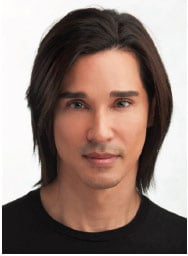 "Shino Bay" Aguilera, M.D.
Dr. Aguilera remains a favorite speaker and internationally recognized expert in Aesthetics. Dr. Aguilera is a frequent speaker for Allergan, Galderma, Cynosure, and he is the highest level injector worldwide of Botox and Dermal Fillers. This is a "don't miss" lecture on how he approaches the Aesthetic patient giving them the results they are looking for.
Dr Aguilera is a world renowned, multi-award winning Cosmetic Dermatologist, Dermatologic Surgeon, Cosmetic Laser expert and is Dual Board Certified with a Fellowship in Dermatology .
Dr. Aguilera is a top requested physician trainer for Sculptra and he has trained thousands of physicians in his injectable techniques. He is the keynote speaker of the leading premier laser manufacturers, and his cosmetic center has been officially certified as on one of the worlds Prestigious Laser Center of Excellence and advanced Physician training centers for the entire USA and Latin America.
Dr. Aguilera is the key opinion spokesperson, trainer, and speaker for industry leaders MERZ, Galderma, Allergan, Cynosure, Sculptra, OBAGI, Skin Ceutical and L'oreal.
Dr. Aguilera has had plenty of media exposure and continues to contribute to various media outlets including Med Aesthetic magazine, CBS, NBC, MegaTV and Telemundo television and he has been consecutively awarded the prestigious national Best Non Surgical Facial Enhancement for the Aesthetic Academy.
To learn more about Dr. Aguilera's treatments, follow him on Instagram and Facebook.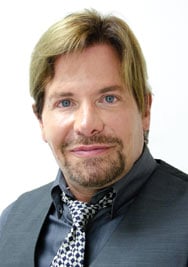 Stephen Cosentino, D.O.
Dr. Cosentino, CEO and Founder of Empire Medical Training has, for more than 22 years been on the forefront of medical education for physicians and health care professionals. Dr. Cosentino is a Board Certified Family Physician residency trained from the prestigious Mt. Sinai residency program in New York City. During his early career, Dr. Cosentino maintained and operated numerous Pain Management Clinics and Medical Spas throughout South Florida after which he utilized his incredible visionary insights to spearhead a team of nationally prominent physician educators, and other dedicated professionals to develop the most recognized source for continuing medical education and procedure training, Empire Medical Training.
A passionate believer that the future of medicine starts with today's curriculum, Dr. Cosentino is considered the foremost authority for physicians to turn to when seeking updated and new medical expertise. His faculty of nationally renowned physicians, consultants, educators, and entrepreneurs continue to research new technologies and new procedures for aesthetics medicine, hair restoration, facial and body rejuvenation, weight loss, and pain management. The Empire curriculum spans more than 30 courses, and includes proprietary, state of the art procedures and techniques.
Dr. Cosentino has a well-demonstrated lifelong commitment serving the medical community, and the professionals that lead that charge.
Dr. Cosentino continues to motivate and inspire others in their professional and business goals.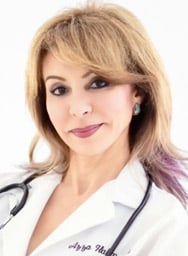 Azza Halim, M.D.
Dr. Halim's is a Board certified Anesthesiologist as well as Aesthetic Medicine, Anti-aging and Regenerative Medicine Physician. Dr. Halim's medical training began at Northwestern University in Chicago.
First Dr. Halim did a research fellowship in pharmacokinetics and pharmacodynamics, she then went on to do her internship in internal medicine. Dr. Halim did residency in anesthesiology, along with subspecialty training in critical care/trauma and pediatrics at Northwestern University.
Dr. Halim has diverse background and is known for her artistic eye when it comes to developing individualized treatment plans to enhance one's appearance. She focuses on the objectives, health and needs of the patient, rather than attacking only one specific obvious problem. Her aim is to create and implement an overall plan that will enable the patient to achieve a complete lasting rejuvenation.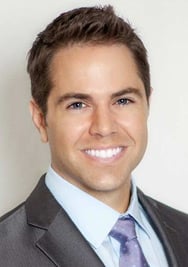 Luis Soro, D.O.
Dr. Luis Soro is affiliated with one of the most sought after destinations for the latest and best in Aesthetics -- Shino Bay Cosmetic Dermatology, Plastic Surgery and Laser Institute in Ft. Lauderdale, FL. In addition to Dr. Soro's expertise delivering the full complement of today's most popular cosmetic enhancement procedures, he is well-known for developing "proprietary" techniques to create personalized results that help his patients look and feel their best. He received his MD degree from Nova Southeastern University in Davie, FL, and competed his dermatology residency at the Lehigh Valley Health Network in PA.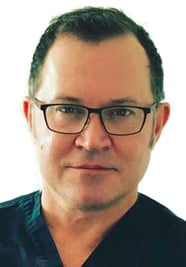 Gregory A. Buford, MD F.A.C.S
Denver, Colorado Board Certified Plastic Surgeon, Dr. Gregory Buford specializes in non-invasive and cosmetic plastic surgery procedures that empower you to look and feel your very best. A nationally recognized expert and trainer in the safe and effective use of injectables, Dr. Buford is renowned for his expertise in breast enhancements, including Denver breast augmentation and breast lift, abdominoplasty (Tummy Tuck), liposuction, facial and hand rejuvenation, along with his revolutionary Before Baby Body program for moms looking to regain their pre-pregnancy bodies and confidence. Developing personalized cosmetic plastic surgery and non-invasive services such as BOTOX® and JUVÉDERM®, including the new VOLUMA XC, Dr. Buford matches your specific needs and desires to the service best suited to deliver results. Dr. Buford has a proven reputation and the qualifications to match.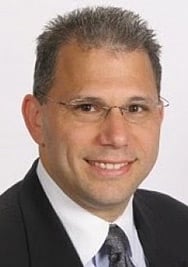 Robert Bader, MD
Robert S. Bader, M.D. is an Ivy-League trained physician and surgeon who is a board-certified Dermatologist & Mohs' Surgeon. Aside from having training in Internal Medicine and Dermatology, Dr. Bader completed a fully accredited fellowship in Cosmetic Surgery under the auspices of the American Academy of Cosmetic Surgery. He moved to South Florida in June 1999. Shortly thereafter, he formed R.S.B. Dermatology in Deerfield Beach, FL.
Dr. Bader has written several book chapters on cosmetic procedures and has authored numerous articles in well-respected medical journals. Dr. Bader has been an invited speaker at several national medical meetings and has shown his remarkable procedures on major television networks. In 2005, Dr. Bader was invited to be the official team Dermatologist and Dermatologic Surgeon for the Florida Panthers NHL Hockey Team. Recently, Dr. Bader was named "One of America's Best Physicians" every year since 2004.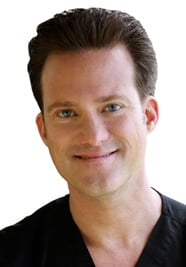 Alan Bauman, M.D. - A.B.H.R.S.
Alan J. Bauman, M.D. is a full-time hair transplant surgeon who has treated over 17,000 patients and performed over 7,000 surgical procedures since starting his medical hair loss practice, Bauman Medical Group, in 1997. Currently located in Boca Raton, Florida, Dr. Bauman received his M.D. degree from New York Medical College and surgical residency training at Mt. Sinai Medical Center and Beth Israel Medical Center in New York.
Dr. Bauman is one of approximately 100 physicians worldwide to achieve the certification from the esteemed American and International Board of Hair Restoration Surgery (ABHRS), is an accepted member of the International Alliance of Hair Restoration Surgeons (IAHRS) and is also recommended by the American Hair Loss Association.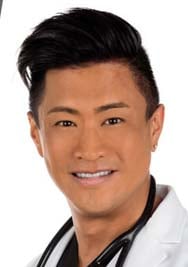 Dr. Ti Jo "TJ" Tsay
Chief Medical Officer - Empire Medical Training
After a highly successful career in Emergency Medicine, Dr. Tsay enrolled in Empire Medical Training classes in July 2015 and opened his own practice in November 2015. He is not just an incredible Empire student success story, as Empire's Chief Medical Officer he is also one of the driving forces of new training program innovations and topics for several Empire accredited CME education and training workshops. Moreover, Dr. Tsay is an incredible physician educator and inspiration for his physician colleagues who are also looking to make a career change or expand their current Aesthetics practices.
Dr. Tsay is the founder and medical director of AGELESS MD, one of the most desired destinations for discriminating women and men seeking to defy the laws of gravity and eliminate wrinkles, lines and other telltale signs of aging. His practice has a global following and is the go-to Southern California medical spa for aesthetic medicine and noninvasive cosmetic procedures. He is one of Allegan's top ranked injector in the country.
Dr. Tsay grew up in the deep South in Atlanta, Georgia and received a full academic deans scholarship from Emory University where he received his B.S. and M.S. in quantum chemistry within four years and graduated Summa Cum Laude. He then attended Medical College of Georgia on an academic tuition scholarship. Dr. Tsay moved to Los Angeles where he completed his residency training in Compton South Central Los Angeles treating the most critical medical patients including some of the worse trauma cases in the country. He is a Board Certified Emergency Medicine physician, practicing for more than 17 years before devoting his career to full-time Aesthetics.
As one of our nation's premiere Aesthetics' physicians, Dr. Tsay has made it his life's work to bring minimally invasive treatments to his clinic that reflect his experience with the most common (and sometimes uncommon) cosmetic surgery procedures that he learned about through his time spent in Hollywood as a child actor, medical school, and dedicated patient care. His specialty is complete facial sculpting utilizing the most cutting edge technologies such neurotoxins, dermal fillers and collagen stimulators, as well as autologous fat transfer and PDO threads to lift and re-drape skin. He is also skilled in the latest laser technologies.
Education
1994 Emory University BS, MS Deans Scholarship
1998 Medical College of Georgia MD Full Scholarship
1998-2001 Emergency Medicine Residency - King/Drew Medical Center- Compton, California
2002. Board Certified Emergency Medicine
2015 Medical Director Ageless MD
Vendors: Empire has invited Vendors and manufactures for your Aesthetic practice. Learn about new technologies and participate in demonstrations of some of the latest equipment available