Accreditation Information - ACP Training
This activity is jointly provided by Medical Education Resources and Empire Medical Training.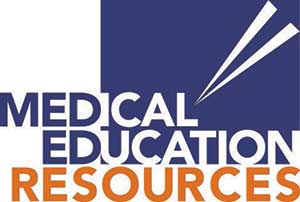 Title of Activity
ACP & Stem Cell Therapies for Pain Management
Date and Location
Please see individual dates from calendar above
Target Audience
This activity has been designed to meet the educational needs of Health Care Practitioners involved in the care of the patients with Aesthetic requests.

Program Overview
The ACP & Stem Cell Therapies for Interventional Pain Management seminar is a combination lecture and workshop where learners will participate in didactic lectures in the morning followed by hands on training in the afternoon. Learners will understand how to utilize the latest therapies in relation to ACP, Amniotic Derivative Products, BMAC, ASC, and Umbilical Cord Blood (UCB). The purpose of the training is to help learners provide enhanced patient care to those who present themselves with various medical and pain management conditions. Target audience includes healthcare professionals for procedures which have not been taught in their previous medical education.
Learning Outcome
To provide learners with a foundation for following correct standards of care and acquire the necessary technical skills to perform each of these procedures correctly and by adhering to published protocols and guidelines
Educational Objectives
Practice procedures such as ACP (Platelet Rich Plasma) and Amnio Products (Stem Cells) competently, safely, and effectively for their patient. Each participant will understand and learn how to avoid risks and associated complications.
Apply generally accepted protocols for the administration of Platelet Rich Plasma for various chronic and sub-acute medical conditions. 
Describe the mechanism of action of Platelet Rich Plasma and the Amnio products available and differences between the product characteristics, patient preferences, managing expectations, and after care for follow up after the interventional pain injection procedures.
Identify who is a candidate for Platelet Rich Plasma (ACP) Therapies and the use of the additive Amniotic derived products available, patient benefits, and long-term expectations and additional treatments dependent upon patient presentation.  Increase patient awareness and offer enhanced patient care in relation to this non-invasive, non-surgical procedure.
Faculty
Please see faculty page
Program Agenda
Agenda
8:30am–9:00am • Registration.
9:00am–9:45am • Instructor Introduction, Overview of ACP (Autologous Conditioned Plasma), Allograft CGF (Concentrated Growth Factors), and Stem Cell options for your pain management offerings. Market Trends, history, and mechanism of action are discussed as well as the etiology of pain and the correction using these integrated procedures.
9:45am-10:45am • Review of the (2) FDA processes for ACP (Single Spin | Dual Spin), Component factor of ACP with review of ACP protocols for pre-treatment, consultation, harvesting of platelets, injection techniques, and post treatment options including complete protocols, volumes, global waiting periods, contraindications, and follow-up recommendations. Review medical indications for treatment for soft tissue, joints | cartilage, ischemic nerve damage, and other specialty pain applications.
10:45am–11:00am • Break.
11:00am–12:00pm • Review the use of CGF (Concentrated Growth Factors) in conjunction with the ACP treatments for combination therapies. Mechanism of Action, Cost Considerations, and the specific medical pain management indications for use. Review the various FDA Approved commercial products available and mixing | dosing requirements for treatment. Questions and Answers
12:00pm–1:00pm • Lunch.
1:00pm—2:30pm • Review of the various types of adult stem cells available for harvesting and re-injection including adipose cells, bone marrow stem cells, and blood stem cells (CGF). Detailed protocols for fat harvesting using MAL, centrifuge considerations, manual manipulation of the adipose fat into a stromal fraction, and final spin to pellet form for injection. Expected yields, mesenchymal cell counts, and automated mechanical systems available for manipulation. Medical indications for the use of adipose stem cells, injection techniques, legal and ethical considerations in the use of adipose stem cells, and the use of adipose stem cells in combination with CGF. Anecdotal studies, efficacy of adipose stem cells for various treatments, and other considerations for use of the therapies are given including all intake forms, consents, and follow-up of procedures.
2:30pm–2:45pm • Break
2:15pm–3:30pm • Bone Marrow Aspirate, harvesting of BMAC from iliac crest, equipment needed, procedure room considerations (sterile environment), and need for centrifuge system for concentration of the BMAC. Advantages and disadvantages of BMAC, expected stem cell counts, indications for use, and post procedure management. Review of complete protocols for the harvesting and concentration of the bone marrow cells, other technologies (Intraosseous infusion IO devices), injection techniques, pre-procedure, contraindications for treatment, and post procedure considerations. Anecdotal data is presented as well as all other administrative issues in providing the procedure. Alternative treatments to BMAC including Umbilical Cord Blood products for injection of the knee that has shown promising results.
3:30pm–3:45pm • Break
3:45pm–4:30pm • Promoting your new practice, what to expect, negative feedback, patient barriers to physician care, need to pre-plan your services (product), pricing and avoid legal or ethical considerations in these investigative procedures.
Physician Credit
This activity has been planned and implemented in accordance with the accreditation requirements and policies of the Accreditation Council for Continuing Medical Education (ACCME) through the joint providership of Medical Education Resources (MER) and Empire Medical Training, Inc. . MER is accredited by the ACCME to provide continuing medical education for physicians.
Credit Designation
Medical Education Resources designates this live activity, for a maximum of 6.25 AMA PRA Category 1 Credit(s)™. Physicians should claim only the credit commensurate with the extent of their participation in the activity.
Nursing Credit
Medical Education Resources is accredited as a provider of continuing nursing education by the American Nurses Credentialing Center's Commission on Accreditation.
This CE activity provides 6.25 contact hours of continuing nursing education.
Medical Education Resources is a provider of continuing nursing education by the California Board of Registered Nursing, Provider #CEP 12299, for [6.25] contact hours.
Disclosure of Conflicts of Interest
It is the policy of Medical Education Resources to ensure balance, independence, objectivity, and scientific rigor in all of its educational activities. In accordance with this policy, MER identifies conflicts of interest with its instructors, content managers, and other individuals who are in a position to control the content of an activity. Conflicts are resolved by MER to ensure that all scientific research referred to, reported, or used in a continuing education activity conforms to the generally accepted standards of experimental design, data collection, and analysis.