Direct Primary Care (DPC) and Concierge Medical Practice
Learn to Create a VIP | Concierge Medical Practice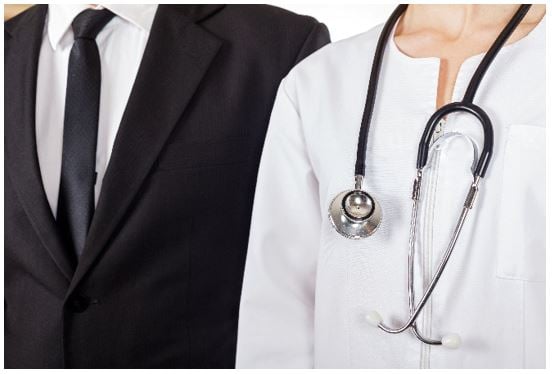 Direct Primary Care (DPC) and Concierge Medical Practice Models are growing substantially throughout the United States.  Learn how to create a successful Concierge Medical Practice Model and DPC with a set number of patients, and create an unlimited new financial stream working fewer hours, lower overhead, and enjoy the new freedom of practicing medicine on your own terms.
This special 1-Day program will provide you with step by step instruction on how to create these various medical models, with the understanding that most physicians already have an established practice in place. You will learn how to evolve your current practice into a Concierge practice or create a second free standing Concierge or DPC practice.  The course is designed using a "turnkey approach" to give you the tools and understanding in creating single retainer fee, retainer fee and service charge, and hybrid models that incorporate a number of added benefits to patients.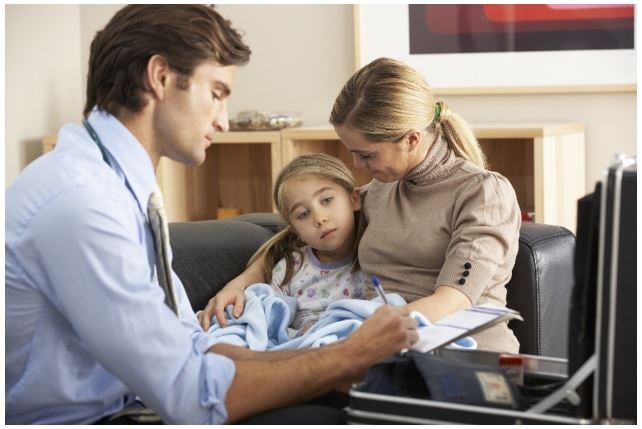 Concierge Medicine is becoming a popular new medical model around the country because of the benefits for your members as well as the lifestyle that the physician can appreciate from a fixed income stream and the ability to still work within the medical system. There are approximately 10,000+ Concierge practices in the United States and is expected to keep growing at a high percentage as public opinion and patient dissatisfaction with present HMO(s) and PPO(s) continue and the diminishing benefits and high patient deductibles associated with private insurance companies or Medicare Programs. In many of the scenarios for Concierge Care, Physicians will also be adequately compensated by both their patient and insurance companies for their services including Medicare if your practice has been set up correctly.
Patients are paying higher premiums for less benefits and consumers are becoming much more aware of the benefits, popularity, and value being a member of a Concierge Medical Practice where the quality of care is perceived to be at a higher level and a higher personal level between physician and patient.  For physicians, the benefits of Direct Primary Care (DPC) and Concierge Medicine include:
Smaller patient panel (less than 1,000 typically)
Longer Patient visits (30-60 minutes)
Less Administrative Work (on average 5 fewer hours per week)
Work fewer hours overall
Less overhead costs and smaller staff needs
Increased revenue at higher margins (more than double when done correctly)
The Direct Primary Care (DPC) and Concierge Medical Course will go over what you will need to be successful in transitioning or creating your own practice.  Products and Services for the monthly retainer fee will be discussed in detail and include many hybrid and proprietary models in establishing your new practice.  Pricing and Packaging of these benefits is important so special concern to your patient demographics are discussed as well as the market conditions that will influence your pricing to patients.  Administrative and Legal considerations for each type of practice options are reviewed and sample contracts and other administrative concerns are addressed including creating a hybrid model within your practice.  Step-by-Step Instructions from inception to solicitation of present patients as well as ongoing marketing and promotion of your new practice are given.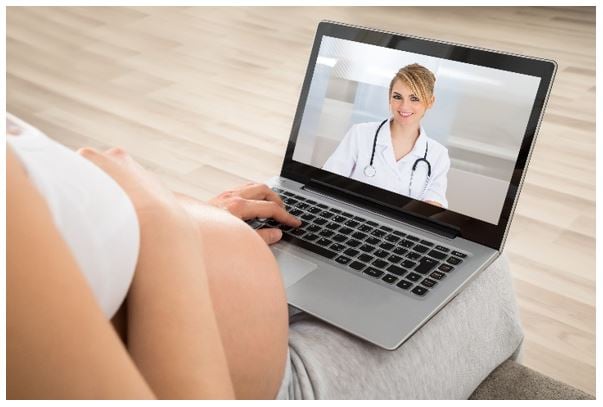 What makes our 1-Day Training in DPC and Concierge Care Medicine is that we are able to showcase the (2) primary issues in the developing of these models.  Services are broken out into traditional concierge services plus the advantages of offering discounted aesthetic services and telemedicine topics to streamline your practice and create even additional revenue streams while creating additional benefits to patients.  We identify the types of individuals expressing desire for concierge care including present patients, families, executive health, and possible corporate clients who will entertain these additional benefits offered.  Marketing of these new services including patient education, patient brochures, contracts, and website (digital) marketing solutions are given and attendees are able to make decisions that make fiscal sense to their practice and ensure a successful transition or integration to their present practice.
Empire Medical Training has trained over 50,000 physicians for the past (20) years and we know that there are many ways to set up a practice for various services and our renowned staff of instructors have experience in creating successful VIP | Concierge Medical Practices.  Join the thousands of physicians who are exploring this new model of medicine, economic conditions for the physician and patient alike make this a real alternative for the stand-alone medical practice.
The Business Model presented for DPC/Concierge Medical Practice goes through established business principles in defining the services to be offered, targeting and segmenting potential markets besides your own client database, and marketing your new practice through a variety of mediums. Learn why corporations and the affluent segment of our population are actively seeking out physicians who are able to offer these types of services. Sample letters, contracts for services (memberships), and other innovative marketing materials are distributed to all physician attendees. Becoming a Concierge Medical Practice is in many ways a business decision and not a medical decision and it is important for physicians to understand the business aspects associated with this business decision to insure that they become successful.
Objectives for the Direct Primary Care (DPC) and Concierge Medical Practice Training
Understand and evaluate your own practice to understand the opportunities, benefits, and disadvantages of the membership models for Direct Primary Care (DPC) and Concierge Medicine.
Learn the principles and gain a working knowledge of the types of bundled services associated with the transition of your practice to a membership model, understand the franchise models that are available and the "stand-alone" processes needed to be independent of the franchise models.
Learn the various types of membership models that are legal and allows for insurance reimbursement, hybrid models that allow for services such as telemedicine and cash basis aesthetic services, and traditional models that concierge and DPC practices are following.
Receive and understand the business aspects, risk and reward, return on investment, and the steps needed to create a profitable and successful membership model.
Understand what services are included in the various models, evaluate the services that make sense to your practice, learn how to market and promote this new membership model, and feel comfortable in creating the transition from insurance based to a cash basis model. 
Learn which steps to complete to be successful and the ongoing marketing (digital and traditional) efforts needed to sustain and grow your concierge and DPC practice including the solicitation of external clients and promoting to various demographic groups outside your practice.
As with all of the courses offered by Empire Medical Training, we wish for you to be successful with the integration these concepts and methodologies so you become financially successful with your new model of practicing medicine. For those physicians wishing to do so, additional preceptorship training and consultation is made available as an option as well as other business and marketing courses for physicians.
Agenda
8:30am–9:00am • Registration.
9:00am–9:30am • Instructor Introduction, Overview of current market trends, history, and applications for the creation of a DPC or Concierge Medical Practice Model including physician surveys, present practice options and review of the various systems available for all specialties.
9:00am-10:30am • Direct Benefits for physicians, Differences between the Concierge Model of Medicine and Direct Primary Care Model, Definitions, National Pricing, Demographic data by state, patients, and other market conditions as well as by specialty.        Legal considerations and introduction to the various types of services that can be bundled for patients.                 10:30am–10:45am • Break.
10:45am–11:30am • Analytical data as to what services and representation of time to the practice based upon the benefits associated with Concierge Care.  Review of typical DPC practices and services as well as revenue models that can be applied to your present patient base.  Review of the (3) Types of Concierge Medicine Models including Periodic Fee or Preferred Access, Periodic Fee for Access and Medical Services, and Per Visit Access Fee.  Review of the shortcomings or disadvantages of creating a Concierge Practice as well as ROI considerations. 11:30am–12:00pm • HIPAA Referral Legal Issues, Private Healthcare Insurance Carriers, Medicare Options, and other concerns associated with Concierge Medicine.  Questions and Answers.
12:00pm–1:00pm • Lunch.
1:00pm—2:15pm • How to create a Concierge or Direct Primary Care (DPC) practice.  Review of Product (Services), Pricing (Membership Models), Place (Integration or Stand-Alone), and Promotion (Digital and Direct Marketing to Patients).  Examination of the most popular VIP | Concierge Models (tiered services offered by concierge medicine practices), Introduction to Hybrid Models for better conversion as well as differentiation of your Product/services from others as well as Market Segmentation of your practice and others outside your practice. 2:15pm–2:30pm • Break.
2:15pm–3:30pm •  Promoting your new practice, what to expect, negative feedback, patient barriers to physician care, need to pre-plan your services (product), pricing (types of membership models | fees), Place (possible changes to your office | staff ), and Promotion (Target Audience, Patient Base, External Market Opportunities) as well as suggested timelines, forms, brochures, front office training, and education materials to patients.
3:30pm–3:45pm • Break.
3:45pm–4:30pm • Review of all forms, education materials, potential outside opportunities, doing it yourself (recommended) or through franchise model, General Purchase Organization (GPO), and Questions and Answers specific to services, promotion, and transition into a Concierge Practice or DPC.