Will you be ready to reopen your practice after Covid 19? click here.
Live-Stream Courses Aug 21-24, 2020. Click here.
Meet the ex-Perts '5-Stars' Practice Building Consortium™
Practice Building Webinar Series
Practice Building Topics: Aesthetics, Anti-Aging and Regenerative Medicine, Pain Management, Practice Management, Legal & Compliance, Business & Marketing.
Unveil the Mystery behind Google Rankings and SEO
THREE (3) part series for Health Practitioners!
Overview of Free Tools to improve your Google Rankings
Complete the following information to view webinar and the full transcription of it.
Its time to outrank your competition and dominate the industry! Without an effective website that ranks high in the search results, you have little chance at developing your brand. The good news is that your chance to rank on top is equal to everyone else competing. You just need the KNOWLEDGE and MOTIVATION to implement the strategies.
Join Dr. Cosentino, renowned educator to Physicians and health care practitioners, and Kent Campbell, CEO for Reputation X, the industry leading experts in Physician Marketing, SEO, and Reputation Branding for this highly informative and instructional Three (3) part series on Search Engine Optimization (SEO) and strategies for improving your Google Rankings!
The program will benefit anyone who has a website and a keen desire to dramatically enhance their Google rankings!
WEBINAR 2: Overview of Free Tools to Improve Your Google Rankings
The key to driving more traffic to your website is to remember the famous Peter Drucker quote "What gets measured, gets managed". Measurement is the first step in identifying the issues that are holding you back. This webinar will introduce you to many free tools his firm uses to identify problems with a website that are holding it back in Google. We'll cut through the clutter and show you exactly which tools to use, what metrics are most important, and why.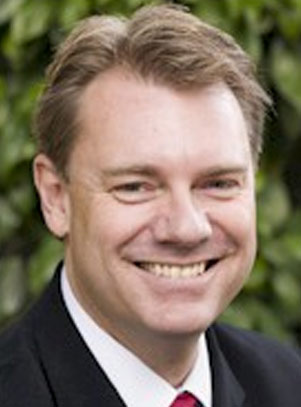 Kent Campbell
CEO of Reputation X
The Instructor
Kent Campbell is an online branding Strategist for Reputation X, a reputation branding services company that helps brands defend against fake news, build online reputation, and increase search visibility online. He has over ten years of technical marketing experience and specializes in search engine marketing, social media marketing, content marketing, and reputation management.
In addition to management responsibilities, he develops strategies that discreetly alter the way people and companies are perceived in Google. Mr. Campbell is recognized as a leader in the online reputation management sector, having worked with numerous clients in dozens of countries to reverse devastating online attacks and protect online brands. Reputation X can be found online at https://www.reputationx.com

Where else can you receive this level of education and training?
What makes this series so different and so special is the invited guests who represent the faculty and core of the practice building webinar series.
Empire will interview a new guest every week including renowned Physicians and Industry Experts to help practitioners expand their practices in the areas of:
Anti-Aging and Regenerative Medicine
Aesthetics, Cosmetic Dermatology
Pain Management
Practice Management
Legal and Compliance
Business and Marketing
Social Media
Empire Wow Refund Guarantee
Not the best course you've ever attended? We'll pay your tuition and travel costs too!
Empire Wow Price Guarantee
Dare you find a course cheaper! We'll pay you the difference!
Empire Wow Hands On Guarantee
Not enough hands-on? We'll arrange a one-on-one preceptorship FREE! ($5,000 value)
Why Choose Empire to enhance your skills?
To be the best, you have to learn from the best.
21+ years educating medical professionals. (Beware of companies claiming the same.) Over 100,000 successful graduates. Faculty with over 10 years with Empire. No students or nurses as trainers like other companies. Over 600 seminar workshops held annually.

21+ Years
industry leaders since '98

100,000+
successful graduates

Over 35
course topics nationwide

Accredited
CME courses

©Copyright 2020 Empire Medical Training, Inc. All rights reserved. Duplicating, using or copying any portion of this website will subject the offender to significant statutory damages and attorney fees regardless of any citation or attribution of this work. For rights and permissions contact the legal department at Empire Medical Training, Inc prior to any proposed use of any part of the copyrighted work.