Hormone Pellet Training and Therapies
We Provide Comprehensive Hormone Pellet Therapies for Implantation, Diagnosis, and Therapeutic Considerations for your Anti Aging Services
Hormone Pellet Training - Testimonials
OVERVIEW: Empire Medical Training is proud to provide our newest and most advanced segment on Anti Aging Medicine involving Hormone Pellet Therapy. Pellet Therapy has become the most sought after mechanism for delivering the optimal levels and benefits achievable with Bio-Identical Hormone Therapies.
Hormone Pellet Therapy has significantly changed the manner in which both men and women will age. Hormone Therapies and the ongoing advancements in Anti Aging Medicine continue to help improve the quality and the longevity of our lives. Pellet Implantation has consistently proven to be more effective than the oral, intramuscular, and topical modalities for hormone therapies as relates to a variety of conditions such as bone density, sexual dysfunction, psychiatric problems related to mood and cognition, renal and genito- urinary and vaginal complaints, female breast health, triglycerides and lipid panel, hormone ratios and metabolites. Empire Medical Training has created this course as an extension of the Anti Aging Module 1 & 2 program to allow for physicians to enjoy these in demand procedures related to hormone replacement.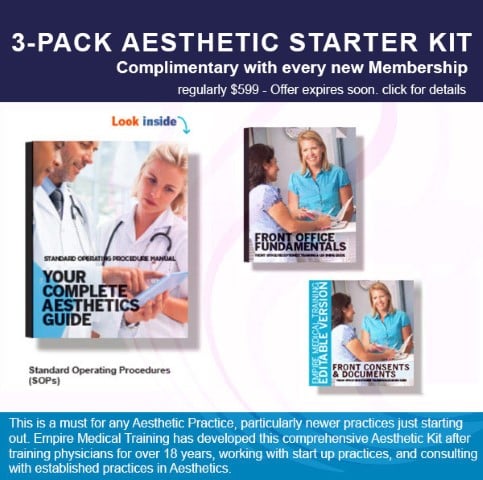 HIGH DEMAND: With our patients being educated so thoroughly by means of the vast media channels, WebMd, and the Internet, these same patients understand the value of Bio Identical Hormone Replacement Therapy (HRT) and the significant benefits of using Pellets over other delivery mechanisms. Anti Aging practices are vastly using Pellets as their primary means to treat their hormone patients as patients are consistently requesting this form of treatment.
MEDICAL AND FINANCIAL BENEFITS TO YOUR PRACTICE: Integrating Anti Aging Medicine into a medical practice does not only offer cutting edge technology for your patients but also creates a predictable and significant new revenue stream. After this course you will be able to perform this profitable procedure and differentiate yourself from others within the Anti-Aging field of medicine. Many private insurance companies cover the cost of pellets and in comparison to the other cost of drugs to treat the individual symptoms of hormone decline, pellets are very cost effective.  Anti Aging Medicine is a 15 billion dollar industry and with the newest medical breakthroughs and technologies being developed, we can expect this trend to continue.
ANTI AGING TRAINING: This conference on Anti Aging Medicine and Hormone Pellet Therapy is designed to serve as a seminar as well as a workshop. Attendees will receive comprehensive training not only on the medical aspects and treatment protocols of Hormone Pellet Therapy but also on the actual procedure of properly placing the Pellet in your patient.
GREATER PATIENT COMPLIANCE:  When physicians prescribe hormone replacement for patients it is imperative that they comply including routine follow-up visits.  Hormone pellet therapies ensure that the patient will have contact with the physician 3-4 months at the minimum.  Empire will review all aspects of the patient process for review – not simply prescribing medications.
Empire Medical Training's Hormone Pellet Therapy & Training course was developed to further detail the use of Testosterone and Estradiol in helping patients with a number of chronic symptoms that conventional medicine is not effective:
Men and Women (Testosterone)

Improved sexual desire, function and performance
Improved bone density
Increased muscle mass and strength
Decreased body fat
Better mood and quality of life
More energy and better sleep
Improve brain function and reduced risk of Alzheimer's
Better blood sugar regulation and decreased risk of diabetes
More nitric oxide production and more oxygen delivered to cells

Women (Estradiol)

Menapausal symptoms (hot flashes, sweating, etc.)
Vaginal symptoms (itchy, dryness, burning)
Difficulties with urination
Bone thinning (Osteoporosis)
Hormone replacement therapy using Pellet Implants is widely accepted as the most effective and the most bio-identical method to deliver hormones in both men and women. During this course you will learn to administer Hormone Pellets using evidenced based medical protocols and strict standard of care. Pellets for Hormone Therapy have been used safely and effectively in both men and women since the early 1940's.  There is more evidence based data to support the use of pellets compared to oral, intramuscular or any other method of delivery of hormones.
Hormone Pellets deliver consistent, stable levels of hormones for up to 5 months in women and 6 months in men. There is no fluctuation in hormone levels as commonly seen with other delivery methods. Estrogen delivered by subcutaneous pellets, maintains the normal ratio of estradiol to estrone in women and increase testosterone levels in men and women when indicated.  Estrogen and testosterone therapy by implantation of pellets is a safe and effective method of hormone therapy. 
The benefits of utilizing Pellet Therapy for physicians include:
Proven Medically Beneficial Outcome for HRT patients
Highly Profitable Subspecialty
Very safe, simple to perform procedure
Painless to the patient – in-office procedure
No stitches needed, SteriStrip is used to bandage area of insertion.
Entire procedure takes less than 11 minutes
Pellets are dissolvable within a short period of time and can last up to 5 months in women and up to 6 months in men.
Procedure needs to be repeated 3-4 times per year consistent with hormone levels and metabolism.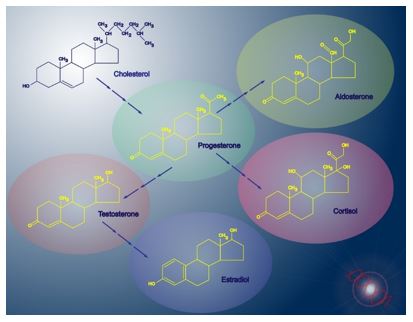 Testosterone has documented benefits to both men and women some of which include an increase in energy, increase in sense of wellness, reduction in anxiety and mood disorders particularly depression, and enhanced cognitive function. Testosterone replacement, specifically by means of Pellet Therapy, increases lean body muscle mass, muscle strength, and bone density while also decreasing adipose levels. Both sexes need adequate levels of testosterone for optimal mental and physical health.
Other benefits to Testosterone replacement include the prevention of chronic illnesses like Alzheimer's and Parkinson's disease, which in many cases have been linked to lower testosterone levels.
When compared to other conventional hormone therapies, Hormone Pellets have been shown more effective in the relief of menopausal symptoms, bone density and osteopenia, poor sleep response, and significant improvement in libido, sexual response and performance.
For women, Estradiol has produced significant benefits for patients suffering from severe vasomotor symptoms associated with menopause as well atrophy of the vagina and clitoris.  Pellets does not increase the risk of blood clots like some conventional or synthetic hormone replacement therapy. 
Hormone Pellet Therapy Course Objectives
Upon successful completion of the Hormone Pellet Therapy & Training course you will:
Receive extensive training in the safe administration of pellets for men and women.
Gain a full understanding of what pellets are, where to acquire pellets, medical instruments needed, insertion procedure, risks and complications.
Receive reviews, clinical studies relating to, and the appropriate titration schedules for patients.
Gain an In depth understanding of the need for Testosterone and/or Estradiol for the treatment of a variety of chronic symptoms associated with aging.
Understand the various legal and FDA requirements and guidelines relating to hormone replacement including ICD-10 codes for billing and reimbursement of these procedures.
Learn the various protocols relating to testosterone deficiency for men and women, testing lab options, pellet options, and supplements that can be used to enhance these procedures.
Gain understanding as to who is the proper candidate, how to integrate this new procedure as well as pricing and packaging options related to your practice.
Understand how to generate a consistent new source of patients and revenue from integrating this subspecialty within your practice.
Learn to market this new procedure as well as your Anti-Aging or Wellness practice including specific strategies relating to retail, packaging, and promotion of your practice.
Click Here to See what others are saying regards an Empire Medical Review