Board Certification Pathways
Empire Medical Training has worked hand in hand with the American Academy of Procedural Medicine (A.A.O.P.M) over the past 14 years to offer Physicians and health care professionals two distinct certification pathways, one through Empire Medical Training and the other with the A.A.O.P.M. 
Participants who attend, successfully complete, and demonstrate proficiency in the procedure and topic of focus may be awarded a certification in that area of medicine through Empire Medical Training.
For those individuals who meet the strict requirements of the AAOPM , and fulfill the extra requirements of the AAOPM may also be awarded the only TRUE BOARD CERTIFICATION in PROCEDURAL MEDICINE, with a focus in Aesthetics, Medicine, Surgery, Anti Aging and Regenerative Medicine and Pain Management.

This highly prestigious Board Certification became recognized in 2003 with thousands of active members, and operated by our Physician teaching faculty, a full Physician Advisory Board, and a Physician examiner panel. For over 14 years, Empire Medical Training and The  American Academy of Procedural Medicine (A.A.O.P.M) have provided accredited training, certification, and Board Certification to qualifying physicians from around the USA and Abroad. 
To begin the process of becoming A BOARD CERTIFIED PHYSICIAN , follow the link below and begin the intial steps. A representative from our administrative team will contact you to provide you with the educational tools, your direct access to the special physician portal which is required for you to maintain your CME and to monitor your application process and complete the online exams, and information pertaining to upcoming Board Exam Dates. 

AAOPM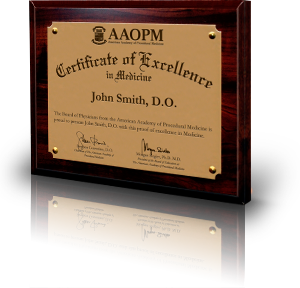 Empire Medical Training is proud to announce the availability of a true Board Certification Pathway for Physicians and Nurses through the American Academy of Procedural Medicine. You now have the opportunity to enhance your credentials and become Board Certified in areas of medicine that include; Aesthetics, Anti Aging Medicine, Weight Management Medicine, Pain Management, Surgery and more.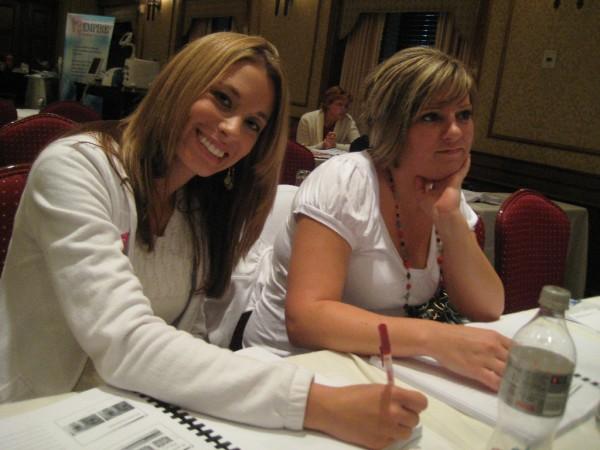 In today's competitive health care market, physicians must learn to differentiate themselves from other practitioners through various channels including the pathway to becoming Board Certified.
How can I become Board Certified through the A.A.O.P.M.?
There are 5-Steps to becoming Board Certified:
Start by joining the American Academy of Procedural Medicine and utilize the Free educational materials and videos offered on the A.A.O.P.M website. The A.A.O.P.M. is an educational organization with a commitment to providing physicians training tools and information to enhance their skills and credentials. As a member, you will be provided with a private user name and password to access this information.
Attend the minimum required courses for the specialty you are seeking. (see below).
Complete all written and oral exams and receive a passing score of 80%.
Provide (2) case studies on actual patients you have treated and evaluated.
Start using these techniques in your practice. There is a minimum of 6 months experience required in order to sit for the oral and written exams.
Attendance
The Attendance that is required is different depending on the specialty and Board Certification pathway you choose. For Aesthetics, you must attend 4 fundamental classes in Aesthetics. For Medicine, attend any 3 fundamental classes, for Pain Management attend 2 classes and the same applies for Anti Aging Medicine and Weight Management Medicine.
Diploma Certificate
The American Academy of Procedural Medicine offers Diploma Certificates as part of the process of Board Certification. These Diploma Certificates are awarded upon successful completion of the mandatory classes. Participants must receive a minimum passing score of 70% on the Practical Exams which are taken online and at the completion of each course. These practical exams must be taken within 14 days of the actual course.
Pass Oral and Board Certification Written Exam
The last step in becoming Board Certified through the American Academy of Procedural Medicine is to pass your ORAL and WRITTEN exam. Each exam is approx. 1 hour in duration and you will be proctored by a Physician instructor during these exams. The Oral exam follows the format of an instructional type oral exam; however, students must demonstrate proficiency during the exam process. The oral and written exam must be scheduled in advance, however, these are offered just about every month throughout the year.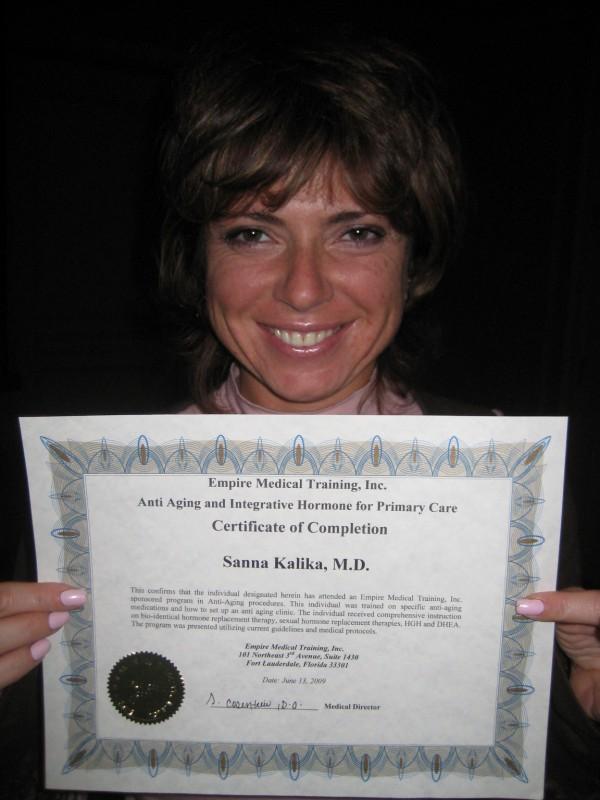 Empire offers certification for Physicians and Dentists (MD, DO, DDS, DMD) of all specialties, as well as Nurses, Nurse Practitioners, and Physician Assistants.
Empire is renowned by health care professionals and credentialing agencies for our established reputation and quality of the certification pathways we have available. Whether you need to apply for malpractice insurance, gain privileges at your local hospital, impress your patients with your credentials, or just looking to ensure your resume will list credentials that most employers will recognize, you can feel confident that your certification with Empire Medical Training will be recognized above all others.
Empire Medical Training is THE recognized leader in providing medical and aesthetic certifications worldwide for over 13 years. Since 1998, Empire has trained over 30,000 health care professionals such as Physicians, Dentists, Nurses, Nurse Practitioners, PAs and many others as well.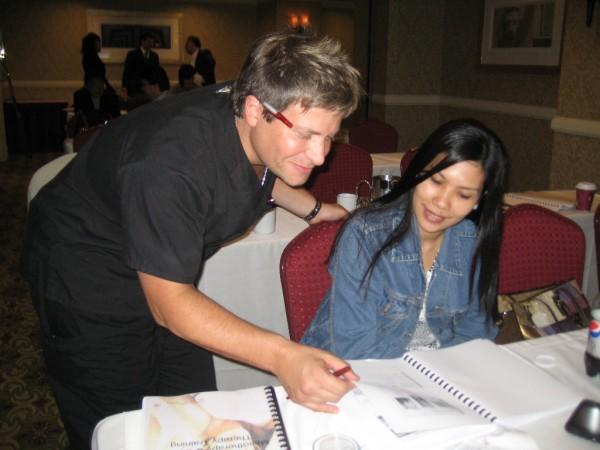 Empire Medical Training programs are comprehensive and prepare each attendee to receive their certification. Although no written exam is required to receive your certification, each attendee must demonstrate a level of proficiency during the hands on portion of the training. Empire has over 200 programs scheduled throughout the country each year in order to ensure the training sizes remain limited to no more than 25 attendees. Interactive discussions with the instructors are an integral part of all Empire training programs and remain a deciding factor when issuing your certification.
Empire Medical Training Certifications Available and Attendance Requirements