Ultrasound Guided Interventional Pain Management Procedures
We Conduct the Most Comprehensive Ultrasound Guided Interventional Pain Management Courses
Pain Management - Testimonial
Image guidance is now becoming a necessity in relationship to reimbursement for pain management procedures, without ultrasound guidance as part of your procedure the reimbursement is cut in half in many cases. Increase your reimbursement and refine your Pain Management technique by performing soft tissue and joint injections using ultrasound guidance within your practice. Empire Medical understands the changing healthcare standards for administering pain management injections and has created this Pain Management workshop for physicians who want to incorporate the latest technologies and improve their standard of care in their practice. During this 1-Day intensive Pain Management Ultrasound Training course, we present the most common orthopedic indications for which image guided (ultrasound) injections can be used. This includes acute, subacute, and chronic conditions. During this specialty pain management course study you will become proficient in performing these various injections for all the large joints (shoulder, hip, and knee), as well as sacroiliac joint and focused small joints.
The education format will follow many of our other medical programs with lecture in the morning, followed by intensive hands on after lunch. The hands on portion will be conducted utilizing custom fabricated models created specifically for ultrasound guided musculoskeletal injections. In addition, ultrasound techniques will be performed on volunteer patients as conformation of anatomy and placement of the transducers.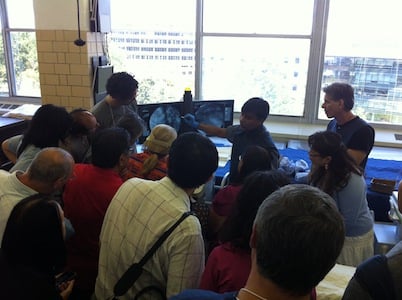 Image Guided(Untrasound) Injection
The technological improvements to musculoskeletal transducers for ultrasound now allow for better imaging resolution where even peripheral nerves and their adjacent structures can now be clearly visualized. Ultrasound is a viable alternative to traditional "fluoroscopy" for pain management and allows for increased reimbursement as well. The improved technique coupled with the increased reimbursement makes Ultrasound Guided Injection Procedures attractive to any physician practice treating pain related conditions. A portion of the program will include the expandability of the newer ultrasound technologies, software, and practical uses for ultrasound within your practice.
The benefits of learning Pain Management Injections using Ultrasound expand beyond increased reimbursement and include improved time of healing, reduced pain, and reduced recovery time due to the precise placement of the injections. Validated outcome measures (i.e. VISA scores) increase and can be used as an interpretive diagnostic tool in patient selection and course of treatment. Alternative uses for musculoskeletal ultrasound are also discussed including the expansion of platelet rich plasma injections in pain management settings.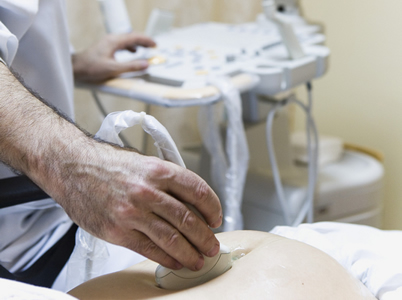 Ultrasound Guided Injections
The Ultrasound Guided Pain Management injection training is presented by Empire's lead instructor for pain management, Earn Romane, MD who is a Board Certified Physician specializing in Pain Management. Dr. Romane has instructed most of the physicians attending Empire's pain management injection courses as well as medical students in his hometown. Dr. Romane in joined by other Empire faculty of Specialists to ensure your satisfaction with the course so that the physician will consistently, safely, and effectively perform these injections in the correct structure.
Interventional Pain Lectures and Hands-on Workshops
As with all of the Empire Medical programs, marketing and business concepts are discussed to allow attendees to profit and easily incorporate these new ultrasound guided injections within your practice. Billing and coding for these injections are also reviewed as well as the latest information given concerning the technique, number of injections and spacing of the injections.
Ultrasound Guided Interventional Pain Management Procedures Workshop Objectives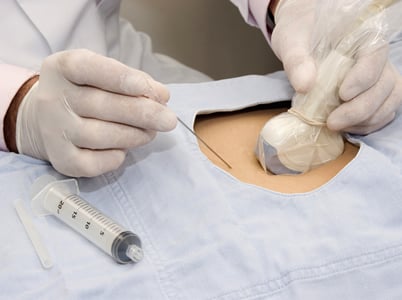 Ultrasound Guided Injections
Upon Completion of this program, the physician should be able to:
Gain proficiency and demonstrate correct technique for performing joint injections in the shoulder, hip, knee, sacroiliac joint and various small joint using ultrasound.
Learn "in-plane" and "out of plane" injection techniques and aspiration.
Comprehensive review of anatomical landmarks necessary for injection techniques.
Presentation and analysis of the various pathologies for the use of ultrasound guided injections.
Evaluation of ultrasound guided injections for the use in upper and lower extremity joints such the shoulder, hip, knee, sacroiliac joint and small joints.
Understand the principles of ultrasound physics and the fundamentals of musculoskeletal imaging as well as a diagnostic tool through interpretation.
Understand alternative uses for the musculoskeletal transducers such as platelet rich plasma injections and applying the course studies into a clinical setting.
Receive a thorough understanding of how to integrate ultrasound within your practice from a business and marketing perspective. Billing and coding is reviewed as well as the various technologies available for physicians.
Click Here to See what others are saying regards Empire Medical Reviews
Attendees registering for this program have also signed up for our NCS - EMG Training workshop.