Cosmetic Laser Training Courses and Certification
We are the Leading Provider of Laser Therapy Training
As part of Empire Medical's vast array of aesthetic training workshops, doctors participating in the Cosmetic Laser Training learn to understand and evaluate the growing number of aesthetic lasers.
This 2-Day, intensive, hands-on Cosmetic Laser Training will give a comprehensive overview of how Cosmetic Lasers and IPL function, including the physics of lasers/IPL. With our laser therapy courses, you will fully grasp all types of cosmetic lasers, their pros and cons, and other types of conditions each laser can treat affectively. After completing this cosmetic laser training program, the doctor will gain a thorough understanding of the various lasers available and how to use them safely and properly. We showcase all the (7) major manufacturers of lasers in the United States and rate these lasers by a rigid selection criteria. Courses are taught by Empire's esteemed group of medical and aesthetic training faculty.
Receive hands-on cosmetic laser instruction from only the top tier manufacturers and understand the limitations, pros and cons, and additional skin conditions that can be treated by Hair Removal Lasers, YAG Lasers, and IPL/Photofacial for face rejuvenation. In addition, we offer advanced discussions and course study in Cellulite Reduction/Lipo Lasers, IR/Radiofrequency Skin Tightening, fractional CO2, fractional lasers, and sub-ablative RF lasers.
The investment in lasers is one of the largest capital investments you will make within your practice; make it the right investment by understanding the applications of these technologies relating to Diode Lasers, YAG Lasers, and IPL. In this cosmetic laser training, you will gain invaluable knowledge in Laser Physics, Laser Wavelengths and Laser Protocols.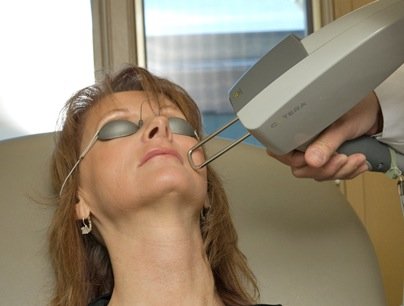 Learn which aesthetic lasers are right for your practice, understand what laser technologies are successful, and gain invaluable knowledge regarding the resale value of your investment as compared to second-tier manufacturers / distributors of aesthetic lasers. We are only showcasing the top manufacturers with proven technologies that guarantee results in an independent, unbiased setting. Empire Medical has no associations with any of the manufacturers presented at this program (unlike other training companies). We also discuss the different options in obtaining these aesthetic lasers, including lease options and pre-owned equipment scenarios. EMT has no associations with any of the manufacturers presented at this program (unlike other training companies). We also discuss the different options in obtaining these aesthetic lasers, including lease options and pre-owned equipment scenarios.
Instruction for Hair, Tattoo Removal, Skin Rejuvenation Laser Courses and More
Incorporated within the laser therapy certification are Marketing and Business solutions that will help you understand the business aspects associated with an investment in Cosmetic Lasers. Learn and understand ROI Analysis and the many different techniques in successfully marketing your new aesthetic lasers. Business/Financial model overview will be presented that will teach you how to price your services, create strategic alliances, evaluate and understand market trends, and develop and retain your client base.
Objectives for Cosmetic Laser Training
Understand and evaluate the patient with Aesthetic requests.

Learn essential physiology and anatomy of unique skin types of patients.
Understand and determine which types of treatments and/or will create the desired results.
Learn to communicate with patients and determine client expectations.

Receive a practical understanding of Laser Physics and Laser Safety.

Learn laser safety guidelines to ensure compliance with federal, state, and local ordinances.
Understand the hazards of lasers and how to avoid them.
Learn the different delivery mechanisms associated with laser treatments.

Lasers:

Learn laser protocols and perform laser hair removal, skin tightening, photofacial, venous treatments, tattoo removal, acne treatments, and skin ablation techniques.

Understand how to receive results for your patients – not just treatments!
Learn and understand the newer multi-platform solutions for IPL and lasers. Gain knowledge of the shortcomings, benefits, and "need to know" in purchasing and in configuration for your laser services to be offered.
Understand the various benefits and shortcomings of purchasing "new" lasers versus used and refurbished machines and how to purchase them to get the best price and value added to your system.
Marketing your Cosmetic Laser Offerings:

How to start up and market internally and externally cosmetic laser procedures.
Learn to implement specific strategies for marketing and practice growth.
How to price each specific treatment and provide package solutions/options.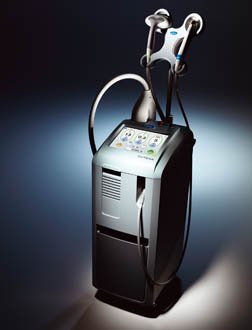 Note: Empire's Faculty consist of Board Certified Plastic Surgeons and other Specialists. Beware of training offered by less qualified personnel.
AAOPM Exam Information
Your instructor is very detailed oriented and always allows questions and answers throughout the lectures to make sure you are following along in the course study. Exam questions are announced during the morning lectures to help prepare you for your Board Certification (if you are pursuing your Board Certification with the American Academy of Procedural Medicine, A.A.O.P.M.)
We want you to be successful
These training courses are designed to help you fully understand and become comfortable performing the new procedure, after leaving the event.
In addition to the confidence you will gain performing each new procedure; you will also receive business training so you'll have the tools to become financially successful with each new service.
This business training is also available prior to, or subsequent to the event by viewing an Empire Webinar Presentation on how to develop successful cash based practice (using your computer and telephone). Many of these techniques have been used by Empire's local medical practice as well as the hundreds of physician practices we have helped become successful over the past 11 years. View our Business Webinar Schedule for upcoming dates.
Ongoing Support And Education
We believe that all health care practitioners who remain current with the newest technologies whether it be through new medicines or methods will be able to offer services to patients with the highest of standards. Your training and education should not end when you leave an Empire Medical classroom. As a leader in providing education and certification, and as part of our commitment to your success, graduates of all Empire programs receive ongoing support through instructional videos which are sent to you each week by email. These are professionally taped and edited videos with a large focus on learning the "Pearls" in medicine. We have many of these videos available on our resources section listed above, and, the complete series is sent to all Empire graduates each week. If you would like to get a head start on learning to implement a new procedure, just let us know! We will include you in our instructional video series.
Our Pledge to You
We promise to do our very best at providing the highest quality instruction for you. We also understand that everyone learns at a different rate, and although our goal is to make you as proficient as possible, we cannot guarantee you will become an expert, automatically, just by attending. That would not be a fair promise to you. We do, however, guarantee that your education will be the best you will receive and if you feel that you need more instruction after attending our event, we will arrange for this additional instruction, either by allowing you to repeat a course or by arranging for you to receive one-on-one personalized education with a private instructor, at no cost to you. That's right, one-on-one training at our expense! We are committed to your success.
Certification Pathways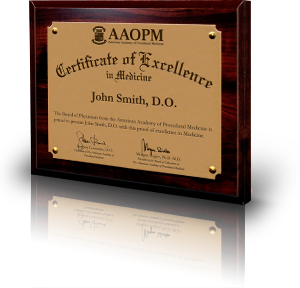 The American Academy of Procedural Medicine provides certification pathways for Physicians, MDs and Dos, and well as Doctors of Chiropractic, Doctors of Dentistry, Doctors of Podiatric Medicine, Doctors of Naturopathic Medicine, Registered Nurses, Nurse Practitioners and Physician Assistants. Learn more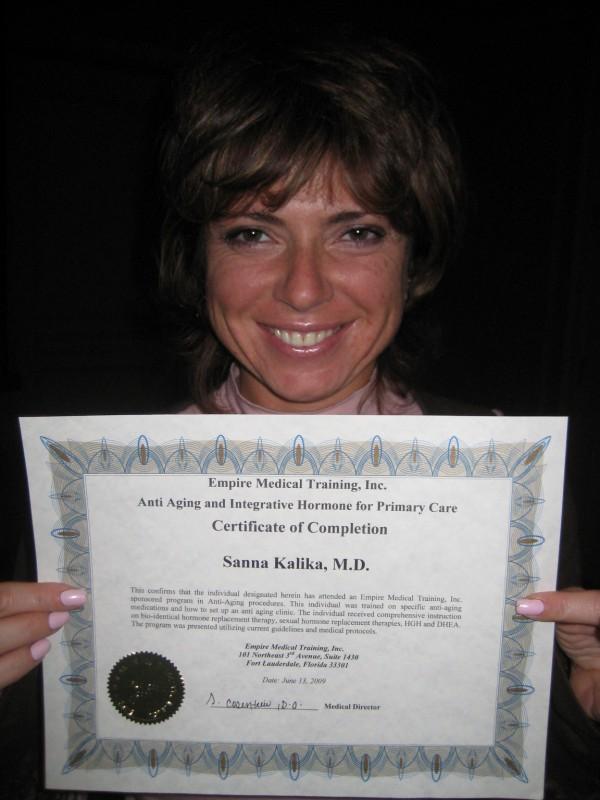 Empire offers certification for Physicians and Dentists (MD, DO, DDS, DMD) of all specialties, as well as Nurses, Nurse Practitioners, and Physician Assistants. Learn more
Click Here to See what others are saying regards an Empire Medical Review

Pricing Options and Savings Comparison
Compare savings between a single seminar and the various membership options. If attending more than one seminar, memberships typically are the best value.
Platinum Membership

Attend all 24 Aesthetics & Medical Workshops
FREE ($20,000 Value) Price increase to $5,000

Sign Up Now

Diamond Membership

Attend All Platinum & Pain Membership Workshops FREE ($30,000 Value) Price increase to $6,000

Sign Up Now

Pain Specialty Membership

Attend all 7 Pain Management Workshops FREE ($10,000 Value) Price increase to $4,999

Sign Up Now
Locations & Registration
Cosmetic Laser Training Courses and Certification
Course Dates & Locations