Pain Management Training
CME Accreditation: 27.75 AMA PRA Category 1 Credits™view more CME info about this course accreditation
3-Day Integrative Pain Management Training and Standard of Care Considerations for Primary Care Physicians and Other Specialties
Dr. Cosentino and Dr. Roman at the Albert Einstein College of Medicine in NYC.
Pain Management Accreditation and Board Certification: Physicians and other health care practitioners need to be qualified in order to perform Pain Management techniques and expect reimbursement from Medicare and other insurers. Empire is one of the few, if not THE only, advanced, hands on training programs in Interventional Pain Management recognized for over 15 years for offering  Accredited Training in Pain Management. Empire Medical Training programs are AMA PRA Category 1 Credits ™ with Board Certification pathways in Pain Management available as well. 
Empire's Pain Management Course has remained one of our most sought after program amongst our physician attendees. We have expanded this 2-day Hands- On class to three (3) days to include additional procedures and topics commonly requested by our physician attendees. You will also have ample time to visit exhibitor booths to learn about valuable new products available for a pain management practice. This program is available to physicians, nurses, dentists, and other licensed healthcare professionals and continuing medical education credits are available through your certification.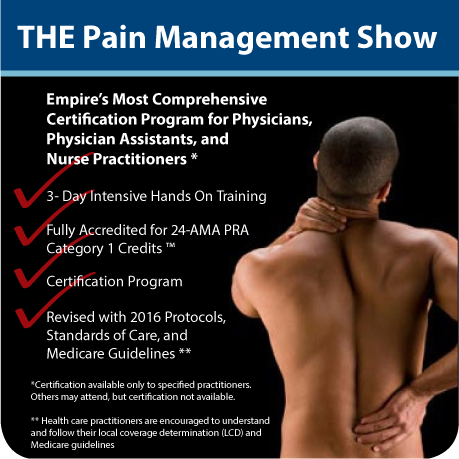 Graduates of the pain management training are also eligible to become Board Certified in Pain Management through the American Academy of Procedural Medicine (A.A.O.P.M.). If you are interested or wish for additional information please speak with an Empire representative today or at the workshop.
During our programs we spend quite a bit of time teaching you the "Pearls" of Pain Management. Learning to perfect your techniques in Pain Management requires more than just a thorough understanding of how to perform these techniques. These "Pearls" are the result of years of experience in Pain Management and providing this information to you is an intricate part of The Pain Management Programs.
The Pain Management Show is our most comprehensive Pain Management Training program covering topics such as Spinal Injections, specifically cervical, thoracic, and lumbar facet joint injections, sacroiliac joint injections, epidural injections, lateral foraminal, caudal, and traditional, arthrocentesis, large joint injections, small joint injections, many of the specialty injections, trigger point injections, the use of Botox for pain management, and many others. The course is extremely thorough, providing a complete explanation of how to perform each technique along with information on patient selection, evaluation, and the use of imaging and physical testing to properly diagnose the associated pathology.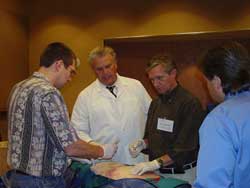 Individualized Instruction at the
Fort Lauderdale Workshop
Where imaging is involved, the pain management course is thorough enough to provide specific education on the use of Fluoroscopy and other imaging modalities such as ultrasound and nerve testing. In addition to lecture, hands on workshop will be provided using custom models specifically designed for learning interventional techniques from the local medical school and/or the university hospital. Physicians, nurses, dentists, and other licensed healthcare professionals will receive hands on training during the workshop on all injection procedures as well as use of Fluoroscopy and other instrumentation needed in Pain Management.
Course didactics include the proper documentation of medical necessity and coding criteria. Although Pain Management and the associated interventional techniques are still generously reimbursed by Medicare and most insurance companies, it is of the utmost importance to follow correct medical necessity and documentation protocols which are essential for correct reimbursement. We urge every physician to become familiar with their local Medicare Review Policy (LCD). Additional lectures will be provided specifically discussing these topics. The Pain Management Show is typically offered several times throughout the year, normally starting on Friday and ending on Sunday. Related courses in Pain Management, such as the Advanced Pain Management training, PRP, and others are offered around the same time as the Pain Management course for physicians, nurses, dentists, and other licensed healthcare professionals. Please check local listings for additional scheduling information.
Here are some of the topics and procedures covered over the three (3) days of pain management course: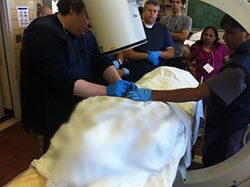 One-on-One C-Arm Fluoroscopy at the Albert Einstein College of Medicine
Low Back Injections- Sacroiliac Joint Injections, Paravertebral Facet Joint Injections (Cervical, Thoracic, Lumbar)- diagnostic and destructive, and Epidural Injections.
Botox Injections for the treatment of Cervial Dystonia, Migraine Headaches, non-specific headaches, Jaw Tension and pain, Chronic Pain, and Back Pain.
Large Joint Injections- Shoulder, Hip, Knee, SI Joint.
Small Joint Injections
Trigger Point Injections
Specialty Injections- Intercostal Injections, Inj. for Medial and Lateral Epicondylitis, (Golfers, Tennis Elbow), Carpal Tunnel Syndrome, and TMJ Dysfunction.
Prolotherapy
Viscosupplementation Therapy (Knee)
Safe administration of pharmaceuticals for chronic pain.
Develop a Precise Diagnosis and Treatment Plan
You will learn to perform a comprehensive cervical and lumbar examination. In order to develop an accurate treatment plan, your Diagnosis must be well formulated using modern day technology as well as by performing a comprehensive History and Physical Exam.
Physical Exam Modalities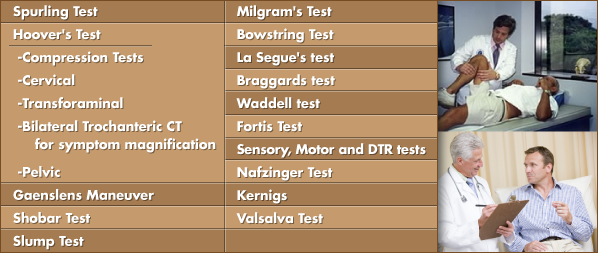 Hormone Therapy for treatment of chronic narcotic usage
Learn to properly diagnose and treat patients with testosterone deficiency (andropause)
Learn Testosterone Replacement Therapy
Our pain management seminars provide education for physicians in the latest pain management injections techniques. Pain management continues to rank among the highest paying sub specialty services. Our usual physician attendees are specialists in Family Practice, Internal Medicine, General Surgery and other Primary Care Physicians.
The lead instructor for our pain management courses is Ernest Roman, MD who is a specialist in Pain Management.
Dr. Roman enjoys teaching and has encouraged primary care physicians to learn these new pain management injection procedures. Medical students have said that Dr Roman has made learning procedures easy for them because of his patience and exceptional teaching skills. Dr. Roman is joined by additional Empire Faculty of Specialists during the clinical, hands on portion of the class.
This pain management program has been expanded from the original, to include not only the Blind or palpatory technique for performing many of these procedures, but also Fluoroscopically Guided Injection techniques. This is a very comprehensive, detailed Hands On workshop. After the initial didactic-lecture portion of the program, physicians will receive extensive hands on workshop. This is accomplished using Custom Fabricated Proprietary Injection Models, used specifically for learning Facet and Spinal Injections. Empire Medical has provided this type of hands on pain management training for the past 11 years and is one of the most recognized workshops for learning injection procedures. Our instructors are top pain management physicians with extensive, day to day experience in Pain Management Injections. Advanced, Preceptorship with an instructor can also be arranged after completing the initial workshop.
Image guidance is typically an integral part of performing spinal injections. In addition to the precision added when using Image Guidance, there is an increase in reimbursement as well. The value of image guidance will be presented during the coding and reimbursement portion of the program. Although these procedures are generously reimbursed by most insurance companies, it is of the utmost importance that physicians adhere to strict medical necessity and adhere to their local insurance carrier and Medicare guidelines in order to prevent incorrect coding and over utilization.
The pain management seminar begins with didactic material covering the specific principles of the various medical procedures then, later in the day, physicians will receive hands-on workshop to gain proficiency in the various injection procedures.
You will learn specifically how to perform the Palpatory Method, as well as learn to perform the various injections using the latest Fluoroscopic techniques. This includes working on volunteer patients, injection models from the local medical school.
Physicians will learn specific methods to ensure the appropriate reimbursement for these high paying procedures, as well as learn the business principles to successfully integrate these new services into their practice. You will learn to access local Medicare policies for your geographic area. We urge attendees to follow their local Medicare and insurance carrier's guidelines.
In addition, a Certificate Of Achievement is presented upon successful completion and demonstration of the various injection procedures.
Pain Management Course Objectives
Upon Completion of this program, the physician should be able to:
Expand current practice to include the sub specialty services of pain management. Attract new and existing patients using proven business and marketing methods.
Perform all the injection procedures described above correctly and confidently
Demonstrate needle placement techniques on volunteer patients or injection models. Demonstrate techniques under image guidance.
Evaluate the patient with chronic lumbosacral pain and develop a treatment plan using injection techniques.
Evaluate the patient with pain in a large joint and develop a treatment plan using injection therapy.
Thoroughly understand how to use Botox for a variety of painful conditions.
Evaluate the patient for testosterone therapy or related treatments for patients with low testosterone secondary to chronic narcotic usage.
Submit claims for each procedure to the carriers following specific guidelines and protocols.
Know the specific supplies and solutions needed, with the appropriate dosages and where to order them.
Employ methods to ensure the appropriate and consistent reimbursement for each high paying procedure.
Properly code each procedure adhering to strict medical necessity and patient selection criteria.
Utilize specific methods for compliance to help ensure correct procedure and help prevent over-utilization of services.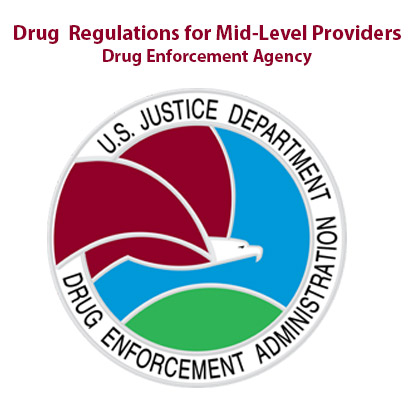 During the course you will learn, amongst other things, how to differentiate facet pathology as the source of your patients pain. This has actually been the focus of many discussions with Medicare and the various insurance carriers because of reimbursement issues. Physicians must be careful not to over utilize facet joint injections and must first confirm the area and cause of the patients' pain. There are many steps to take and tests to perform when confirming the nature of pain. Facet Joint pathology is diagnosed using an injection procedure, this remains the gold standard for diagnosis. It is also important to check with your local Medicare review policy (LCD) because they outline exactly what physical tests and imaging studies they expect in your process of diagnosing Facet Joint Pathology. We will naturally review this topic in detail.
Dr. Roman with Dr. Shaun & Dr. Sha giving their testimonial about the workshop.
Dr. Cosentino and Dr. Roman at the Albert Einstein College of Medicine in NYC.