RING IN 2022 WITH THE #1 CME PROVIDER NATIONWIDE
Whether you are new to Empire Medical Training or a current member, Empire has a multitude of NEW PROGRAMS and TECHNOLOGY to complement our complete curriculum of 45+ hands-on workshops in Aesthetics, Anti-Aging, Medicine, Medical Marketing, and Pain Management programs to help you maximize your learning experience and RAPIDLY GROW YOUR PRACTICE.
For 2022, we are offering 15 new and revised programs, 2 new training products, and more!
VIEW SINGLE COURSE CALENDAR
LEARN FROM THE EXPERTS

23+

Years Training Medical Professionals
Our renowned faculty has 15+ years experience with Empire, training physicians, nurses and practitioners at all skill levels. Our instructors are board-certified practice owners.

150,000+

Graduates Since 1998
We believe in life-long learning. Our commitment to your continued medical education is our highest priority. Empire support you with the tools and knowledge to open a practice of your own, and see that practice thrive.

600+

Seminars Annually Across 27 States +

8 NEW Locations!
Our workshops are fully comprehensive. We are the only aesthetics training institute that combines a Video on Demand (VOD) didactic, Q&A with instructors, and hands-on practice with live patients*.
BRAND NEW PREMIUM COURSES FOR 2022
Sculptra Aesthetic Injection Training
Differentiate yourself from other practitioners and be able to offer the perfect filler to achieve a complete makeover (facelift) that tightens the entire face as well as various body indications.
VIEW COURSE

Safe Injection Preparation, Prevention, Perfection and Complication Treatment
Reaffirm proper techniques and feel confident that you will be able to effectively manage or reverse possible complications associated with "blind injections."
VIEW COURSE

Sleep Medicine Principles and Practice for the Outpatient Setting
Learn the latest technologies for obstructive and central sleep apneas including diagnostic techniques and treatments.
VIEW COURSE

Master Eye Injection Training
Offer patients effective treatments for eyes and the aesthetic results they desire with injectables including tightening, volume, or overall look of the periorbital area.
VIEW COURSE

Master Nose Injection Training
Safely inject the nose and upper perioral region with Botox, Radiesse, and insertion of PDO Threads for a number of indications including nasal bridge, tip, flare, and marked asymmetries.
VIEW COURSE

Integrating Telemedicine in your Practice
Even if your practice didn't use telemedicine before, it may be an option now. Learn how your practice and community can benefit from providing services to patients in sharing health information safely.
VIEW COURSE

Ultrasound for Facial Aesthetics - Precision Technique and Complication Management
Improve your technique and safety profile with newer handheld inexpensive ultrasound units designed for aesthetics and MSK use. Learn vein mapping, facial topography, and marking for injections, including complication management and confirmation of filler placement.
VIEW COURSE

Advertising & Promotion for the Digital Age Bootcamp
Most people involved in advertising and promotion will tell you there is no more dynamic and fascinating field. Learn about integrated marketing communication strategies, the target marketing process, digital trends, market penetration and branding, design principles and much more!
VIEW COURSE

Advanced Practice Marketing
Receive business training in Aesthetics through this step-by-step guide to successful integration within your practice. This course reviews aesthetic trends, capital requirements, market size, pricing, digital marketing, and administrative concerns to grow and become successful.
VIEW COURSE
DISCOVER 10+
BRAND NEW
BENEFITS AND FEATURES FOR 2022
---
Discover our additional benefits featuring new technology, a virtual training hub, live training options, practice materials, before & after photo gallery, board certification exams, and much more!

NEWLY REVISED PREMIUM COURSES
We have taken our most popular 'core' programs in Aesthetics, Anti-Aging, and Pain Management and expanded on the course content to include NEW topics and NEW procedures for 2022.

*Master Lips Certification—Advanced Lip Filler Techniques
Hands-on training where you will learn the most popular lip styles you can achieve with fillers but the injection protocols and techniques to create "perfect lips" every time.

Body Contouring Injectables & Adjunct Procedures
Finally a program that teaches you the latest body contouring techniques involving a variety of injectables, PDO Threads, microneedling, PRP, and devices. Learn many highly effective, proprietary combination procedures.

*Pain Show—Additional Interventional Pain Procedures
Discover our new injection techniques and procedures utilizing new ultrasound device technologies. This course now offers a step-by-step instructional video library for future reference.

IV Nutrition Therapies
Empire combined your favorite programs into a full-day program. This revised program includes expanded step-by-step protocols for all IV therapies, NAD+, Ascorbic Acid IV Therapies, and hands-on training for administration of therapies.

Physician Medical Weight Loss
Empire has revised this popular program to include new topics such as intermittent fasting, paleo diet, and latest FDA-approved weight loss drugs. Expanded didactic for pre-existing conditions including lipotrophic injection therapies.

Autologous Fat Transfer
Our most popular course has been revised to include micro-fat and nano-fat preparations allowing physicians to utilize this semi-permanent filler using a 27g needle to fill and augment the face and deficits of body areas.
AESTHETIC CONSORTIUM TRAINING PROGRAM
Off-Label Techniques + Tips


5-STAR AESTHETIC CONSORTIUM™
---
We are proud to bring you some of the best training in Aesthetics instructed by world class, top-tier physicians. Advanced topics in Aesthetics with a special focus on the most requested topics such as injectables, threads, combination therapies, "Off-Face" and body techniques, as well as best practices for business and marketing.
DISCOVER OUR MEMBERSHIPS
ENROLL TODAY TO CLAIM YOUR BENEFITS
Introducing Our Brand New
EMPIRE BLUE
DIAMOND


MEMBERSHIP™
Empire Medical Training is proud to introduce our newest and most complete membership program! This membership option includes it all— premium courses, all fees covered (no additional medicine costs, no additional fee to repeat courses), VIP reserved registration for our limited-seating events, access to the Aesthetic's Meeting, and much more! Pay once, and only once.
EXPLORE NOW
GET MEMBERSHIP
In-Person

Optional Memberships

HANDS-ON PRACTICE ON LIVE MODELS

Why pay for a single workshop when you can attend 45+ programs FREE with a Membership? SPECIAL SALE ends soon!
VIRTUAL

MEMBERSHIPS


LEARN ANYWHERE, ANYTIME
Empire-Virtual Training™ is included FREE in ALL memberships at no additional charge for a limited time.
Empire offers flexible training options to help you advance your skills in Aesthetics, Anti-Aging, Pain Management, and more! All programs may also be viewed "LIVE" through our state-of-the-art portal as part of the Empire-Virtual Membership™. All virtual training programs are AMA PRA Category 1 Credit™ accredited.
"The virtual options at Empire allow me to learn at any time of the day. It's a very convenient program for my busy nurse schedule."
—Jessica, Nurse Practitioner
WATCH
Testimonials: here's what your colleagues have to say.
PHOTOS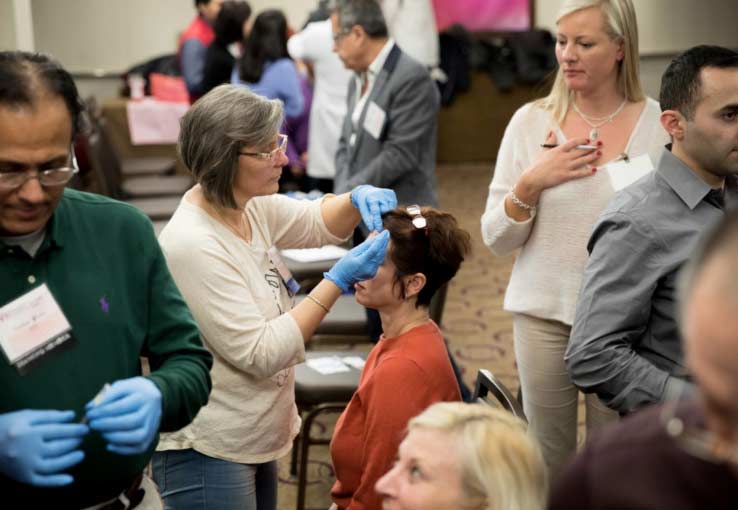 VIEW 7 IMAGES
Aesthetic Workshops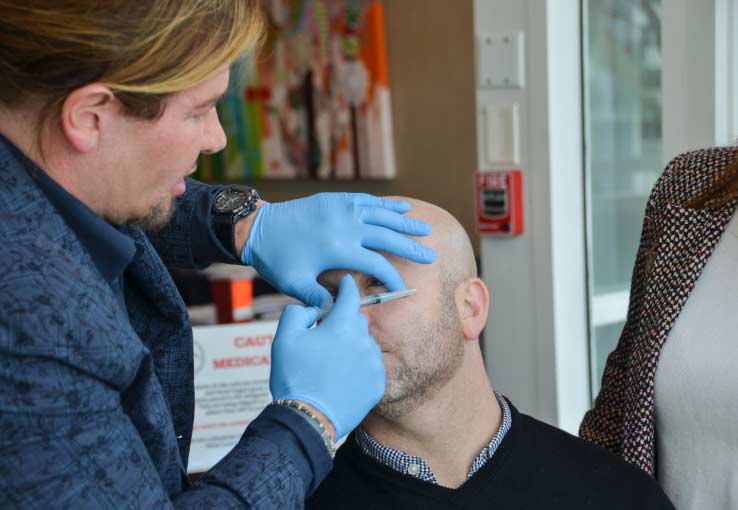 VIEW 10 IMAGES
Advanced Lip Filler Injection Techniques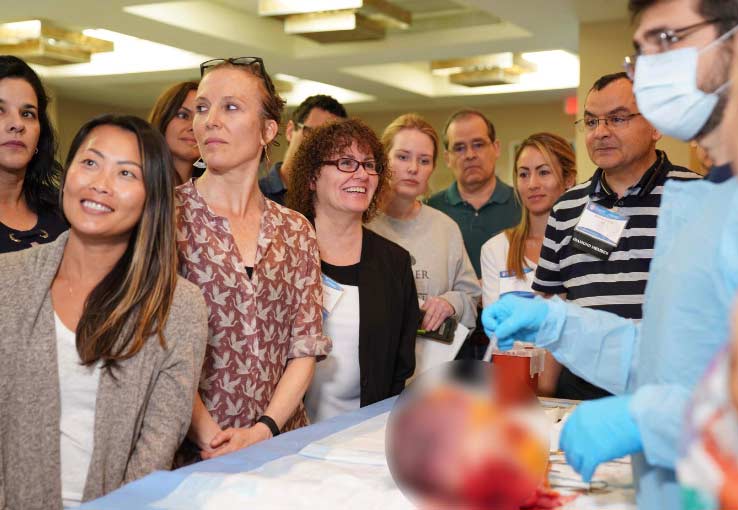 VIEW 8 IMAGES
Advanced Cadaver
VIEW 6 IMAGES
Complete Botox Training
MEMBERSHIP COMPARISON
Membership Benefits

Platinum

Diamond

Dental 'D'

Blue Diamond

Term: 1 Year + 1 Extra Year Free*


*For a limited time, new members get one extra year free

Number of Courses
Attend UP TO 28 Aesthetic, Medical, Anti-Aging & Regenerative Medicine Workshops FREE
Attend UP TO 37 Aesthetic, Medical, Anti-Aging, Regenerative Medicine & Pain Workshops FREE
Attend UP TO 25 Aesthetic, Medical, Anti-Aging & Regenerative Medicine Workshops FREE
Attend 45+ Aesthetic, Medical, Anti-Aging, Regenerative Medicine & Pain Workshops FREE

Materials & Supplies

Curriculum Savings with Membership
$44,795
$52,000
$45,000
$90,000+
AMA PRA Category 1 Credit™ Hours (CME) & Certificates

Merz Aesthetics® Premier Plus Pricing Program*


*Empire members get access to special pricing on Merz injectables

(regularly $35,000)

(regularly $35,000)

Contact

STATDDS™ | 800.693.9076

(Special Pricing for Dental Professionals)

(regularly $35,000)

Empire-Medical-Marketplace™

(regularly $899/year)

(regularly $899/year)

(regularly $899/year)

(regularly $899/year)

Empire-Stream™

(regularly $799/year)

(regularly $799/year)

(regularly $799/year)

(regularly $799/year)

Empire-Medical-Match™

10% off Medical Liability Insurance with Wellness Medical Protection Group

Empire Live Stream

$499

$499

3-Pack Aesthetic Starter Kit

(regularly $599)

(regularly $599)

(regularly $599)

(regularly $599)

State-of-the-Art Empire-Member's-Portal™

VIP Registration
15 days before course
3 days before course
3 days before course
3 days before course

Discount on Premium Courses

Academy of Aesthetics Training

Platinum

Diamond

Dental 'D'

Blue Diamond

Complete Botulinum Toxin Training (Level I)
Complete Dermal Filler Training (Level I)
Advanced Botulinum Toxin/Dermal Filler Training (Level II)*


Demo only. Injectables available for purchase.

Botulinum Toxin/Dermal Filler (1-Day Training)

(VOD Only)

(VOD Only)

(VOD Only)

(VOD Only)

Sclerotherapy for Physicians & Nurses
Platelet-Rich Plasma (PRP) Training For Aesthetics

$499

PDO Thread Lift Training (Level I & II)

$1,699

$1,299

$1,699

Advanced Facial Anatomy Cadaver Workshop for Aesthetics

$2,699

$2,499

$2,699

Kybella Certification & Injection Training

$399

Mesotherapy Training
Master Injector Series Practicum℠ (1-Day Training)

$2,599

$2,599

$2,599

Complete Facial Aesthetic
Cosmetic Laser Courses & Certification (2-Day Training)

NEW 2022!

- Sculptra Aesthetic Injection Training

$899

$699

NEW 2022!

- Safe Injection Preparation, Prevention, Perfection and Complication Treatment

$899

$699

$699

NEW 2022!

- Master Eye Injection Training

$899

$699

$699

NEW 2022!

- Master Nose Injection Training

$899

$699

$699

NEW 2022!

- Ultrasound for Facial Aesthetics - Precision Technique and Complication Management

$899

$699

$699

Advanced Cosmetic Laser

(VOD Only)

(VOD Only)

(VOD Only)

(VOD Only)

Acne Therapies for an Aesthetic Practice
Combination Therapies Using PDO Threads, Dermal Fillers, PRP, Cosmetic Laser, and Other

$899

$699

UPDATED!

- Advanced Lip Filler Injection Techniques—Master Lips Certification

$899

$699

$699

Collagen Boosting Biostimulators for Facial Contouring

$899

$699

$699

UPDATED!

- Body Contouring Injectables and Adjunct Procedures and Aesthetics

$899

$699

$699

Combination Therapies in Facial Aesthetics

(VOD Only)

(VOD Only)

(VOD Only)

(VOD Only)

PDO Threads & PRP for Hair Restoration
Botox and Dermal Filler Training (Centers of Excellence—COE) (Level I)

CALL FOR INFO

CALL FOR INFO

CALL FOR INFO

CALL FOR INFO

Academy of Anti-Aging Training

Platinum

Diamond

Dental 'D'

Blue Diamond

Anti-Aging (Modules I & II)
Advanced Topics in Anti-Aging Medicine

COMING SOON

COMING SOON

COMING SOON

COMING SOON

UPDATED!

- Physician Medical Weight Loss Training
Sexual Dysfunction Training for Men & Women
Medical Hair Loss Therapy Training
Hormone Pellet Training & Therapies
Allergy Test & Treatment

UPDATED!

- IV Nutrition Therapies & Training (Level I & II)

$899

$699

$699

NEW 2022!

- Sleep Medicine Principles and Practice for the Outpatient Setting

$899

$699

$699

Peptide Therapies Treatment Training

(VOD Only)

(VOD Only)

(VOD Only)

Academy of Pain Management

Platinum

Diamond

Dental 'D'

Blue Diamond

ACP & Biologics for Pain Management

UPDATED!

- THE Pain Show (3-Day Training)

$2,499

$1,499

Advanced Pain Management

$899

NCV/EMG (2-Day Training)

$899

Joint/Extremity/Non-Spinal Injection Course
Ultrasound-Guided Interventional Pain Management Procedures

$899

Advanced Musculoskeletal (MSK) Ultrasound-Guided Injections

$899

Adjunctive Therapy Modalities for Musculoskeletal (MSK) Pain

$899




(VOD Only)

(VOD Only)

(VOD Only)

Physical Therapy—Physician Supervised

(VOD Only)

(VOD Only)

(VOD Only)

Private Pain Management (In-Office)

CALL FOR INFO

CALL FOR INFO

CALL FOR INFO

Academy of Surgical Training

Platinum

Diamond

Dental 'D'

Blue Diamond

UPDATED!

- Autologous Fat Transfer
PDO Thread Lift Training (Level I & II)

$1,699

$1,299

$1,699

Submental Liposuction
Tumescent Liposuction Preceptorship

CALL FOR INFO

CALL FOR INFO

CALL FOR INFO

CALL FOR INFO

Laser Lipolysis for Primary Care (In-Office)

CALL FOR INFO

CALL FOR INFO

CALL FOR INFO

CALL FOR INFO

Colonoscopy Training

CALL FOR INFO

CALL FOR INFO

CALL FOR INFO

CALL FOR INFO

Academy of Medical Training

Platinum

Diamond

Dental 'D'

Blue Diamond

Dermatology Procedures for the Primary Care Practice
Advanced Smoke Cessation Therapy

CALL FOR INFO

CALL FOR INFO

CALL FOR INFO

CALL FOR INFO

Vascular Ultrasound

CALL FOR INFO

CALL FOR INFO

CALL FOR INFO

CALL FOR INFO

Business & Marketing Training

Platinum

Diamond

Dental 'D'

Blue Diamond

Advanced Marketing Symposium
Employee Sales Mastery
Direct Primary Care (DPC) and Concierge Medical Practice

CALL FOR INFO

CALL FOR INFO

CALL FOR INFO

CALL FOR INFO

Physician's Wealth Expo

CALL FOR INFO

CALL FOR INFO

CALL FOR INFO

CALL FOR INFO

Key Steps B2C—Developing & Operating a Medical Practice

NEW 2022!

- Advanced Practice Marketing

$899

$699

$699

NEW 2022!

- Advertising & Promotion for the Digital Age Bootcamp

$899

$699

$699

NEW 2022!

- Integrating Telemedicine in your Practice

$899

$699

$699

LEGAL TRAINING
Advanced Marketing Symposium
Employee Sales Mastery

Webinars & Special Events

Platinum

Diamond

Dental 'D'

Blue Diamond

Empire Aesthetics-Meeting™

CALL FOR INFO

CALL FOR INFO

CALL FOR INFO

CALL FOR INFO

Practice Building Webinar Series

Private Training

Platinum

Diamond

Dental 'D'

Blue Diamond

Medical Hair Loss Preceptorship

CALL FOR INFO

CALL FOR INFO

CALL FOR INFO

CALL FOR INFO

Pain Management Preceptorship

CALL FOR INFO

CALL FOR INFO

CALL FOR INFO

CALL FOR INFO

Cosmetic Dermatology Preceptorship

CALL FOR INFO

CALL FOR INFO

CALL FOR INFO

CALL FOR INFO