Vascular Ultrasound Training
2-Day Hands-On Training for the Screening and Sonography for Common Pathologies and Venous Imaging.
Vascular Ultrasound Training - Testimonial
Vascular Ultrasound Training - Testimonial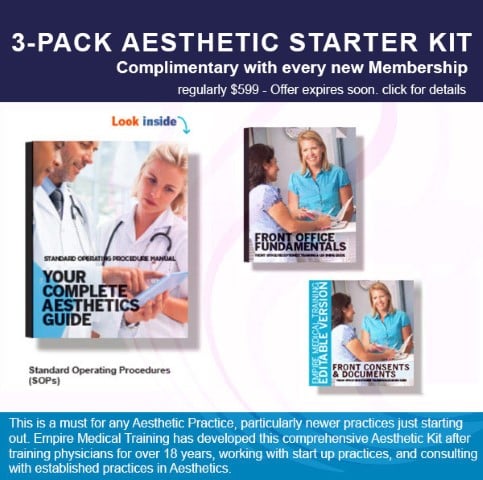 New proposed Stark Regulations affecting office based Ultrasound procedures and the growing need for training and understanding by the physician of these procedures makes this program a must for physicians. This is a 2-Day Hands-On Advanced Vascular Ultrasound Workshop.

Vascular Ultrasound in the office is a desirable addition for the physician because of the medical benefits and the generous reimbursement physicians are receiving from Medicare and other insurance companies.
Primary care physicians now have available in their office more technologically advanced diagnostic tools and equipment to help their patients, than ever before.
Vascular Ultrasound is extremely advantageous to facilitate a more rapid diagnosis, allow for a more comprehensive evaluation, and care of the patient in the office, provide more convenience for your patience, and to generate a profitable new revenue center.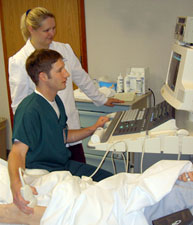 With the plethora of patients that are being referred for Diagnostic Ultrasound and the generous reimbursement from Medicare and other insurance companies, there is a new opportunity for physicians to improve patient care and add a new revenue center to the office.
During this workshop, physicians will learn the following: Gain the technical skills in performing these ultrasound procedures hands on, performed on live patient volunteers.
Be introduced to common pathologies that can be evaluated with ultrasound and reimbursed by insurance. Evaluate murmurs, bruits, abdominal pain, hematuria, edema, and claudication.
Aorta, Carotid Arteries, Echocardiography, Venous Imaging and More
This program will cover detailed coding information along with diagnostic criteria and protocols for each Ultrasound Procedure. An abundant amount of information will be provided pertaining to reimbursement, marketing, business considerations as well as a step by step outline for each diagnostic procedure.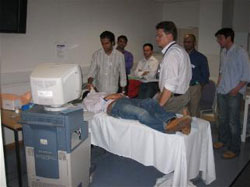 Understand the benefits and options available for performing the testing with your own equipment or employing an outside service to handle all aspects of the procedures.
Understand the didactics in ultrasound physics of sound, gray scale size parameters, color, pulsed wave and continuous wave Doppler spectral analysis.
Learn how introducing ultrasound into your practice can significantly augment your office income.
Understand and evaluate carotid arteries, aorta, echocardiography, abdominal (renal), lower extremity arterial and venous imaging.
Vascular Ultrasound Training - Objectives

Upon completion of this program, the physician should be able to:
Significantly increase the revenue of your office with your current patient population without increasing your workload.

Understanding advanced ultrasound principals of the aorta, carotid arteries, echocardiography, abdominal (renal), and lower extremity arterial venous imaging and be able to interpret common pathologies.

Recognize continuous wave, pulsed wave, and color flow Doppler characterizes, and be able to understand the subtleties to interpret their spectra patterns.

Gain hands-on knowledge to become proficient in these and other Ultrasound procedures with one-on-one training on live patient volunteers.

Receive the information to differentiate between normal ultrasound anatomy, and pathologies.

Have the knowledge to identify candidates for ultrasound procedures.

Have the essentials to make a decision on leasing or purchasing an ultrasound unit, or employing an outside service to handle all aspects of the procedures.
Disclaimers:
Enrollment in a program seminar does not guarantee that a physician is sufficiently trained to perform a procedure. The physician will receive a certificate of achievement but this does not imply, nor is it intended to indicate any type of certification to perform a procedure. Individual training is available with certain program topics.
Coding & Billing Disclaimer:
EMT provides information and general guidelines on coding and billing for various medical procedures. These are only general guidelines and the Attendee is directed to review and follow their Local Medicare or other insurance carriers coding/billing guidelines/policies. EMT is a seminar company for CME and accepts no liability for coding or billing errors made by the attendee.