NCV Training – EMG Training & Conference Course
2-Day Hands-On Diagnostic Testing and Training for Electromyography and NCVS Studies for Physicians and Mid-Level Providers.
NVC / EMG Training - Testimonials
There are many features that distinguish our NCV EMG (Electromyography) training. For one, and unlike another leading EMG NCV learning institution, we do not use this professional, medical workshop as a hidden strategy to sell equipment or other NCV EMG (Electromyography) services. The training you will receive with Empire is hands on, comprehensive, and instructed by Physician specialists. You will receive unbiased, non commercial medical information and latest standarad of care procedures for NCV EMG studies including the latest protocols. Included with your workshop will be education videos showing detail demonstrations of the most common EMG and NCVS services you will be providing.
This NCV-EMG workshop will prepare the physician to integrate the technical and business requirements to set up a full nerve conduction studies practice in their primary care office.
The NCV EMG courses begin with didactic material covering the specific principles of nerve conduction studies followed by hands-on training to gain proficiency in the various procedures. You will learn specifically how to perform upper and lower extremity nerve conduction studies in the Median, Ulnar, Radial, Superficial Peroneal, Sural, Peroneal and Posterior Tibial nerves. Special H-Reflex and F-Wave techniques will be taught and demonstrated.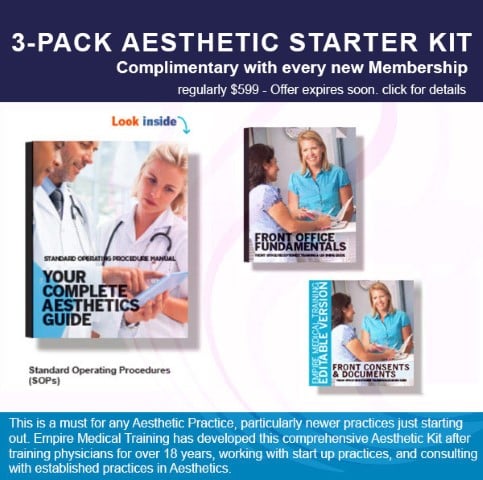 During the Hands-On portion of the training, physicians will perform each technique taught in the EMG training workshop using state of the art EMG (Electromyography) equipment with guidance and supervision from faculty and staff.
The EMG conference and NCV workshops incorporate advanced training in the medical, technical and business applications of a full nerve conduction practice. This Workshop is an intensive program that provides comprehensive didactic sessions and hands-on training by experts with over 30 years experience in the field. Ample time will be available for discussions and question and answer sessions.
Your instruction will only be conducted with small groups of physicians to help facilitate the learning process. During the small group sessions, physicians will learn basic and advanced nerve conduction studies techniques on volunteers; understand their clinical indications.
After completion of the program you will be prepared to set up a full nerve conduction and EMG practice in your office, and integrate nerve conduction studies as a sub-specialty into your practice.
NCV EMG Training Courses include Advanced Medical & Technical Information and More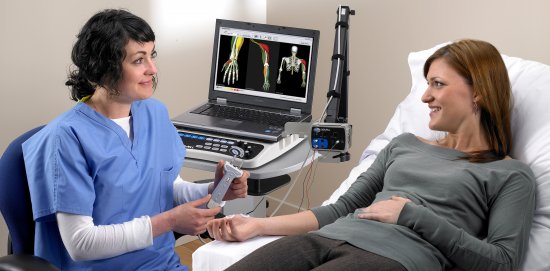 You will learn to access your local medical review policy to learn the specific regulations for your own demographic area. In addition, you will gain a thorough understanding of the billing, coding, and insurance guidelines for reimbursement. In addition to CME Credits, a Certificate Of Achievement is presented upon successful completion and demonstration of the various nerve conduction studies procedures.
Although these procedures are generously reimbursed by most insurance companies, it is of the utmost importance that physicians adhere to strict medical necessity in order to prevent incorrect coding and over utilization. In addition to the added-value a nerve conduction study brings to a primary care practice, there is a significant increase in reimbursement as well.
Who should attend?
Physicians who are interested in acquiring the medical and technical skills needed to perform nerve conduction studies in their practice.
Physicians who want to increase their practice revenue by adding a separate reimbursable service. Those who require learning proper methods to ensure consistent and appropriate reimbursement.
Physicians who often refer their EMG cases to other specialists and believe they can offer patients a valuable medical service in their own practice instead.
Objectives for NCV EMG Course
Participants will learn how to set up, perform and apply comprehensive nerve conduction studies techniques in a primary care practice setting. The added value, indications, Medicare/Insurance billing and equipment purchase/lease options will all be discussed. Ample time will be available for discussions and question and answer sessions. The course will be taught by experts with over 30 years of practical experience in EMG and NCV as well as research in the field.

Participants will:
Learn how to evaluate and work up the patient with peripheral neuropathy, complications of diabetes, carpal tunnel syndrome, low back pain, neck and arm pain, sciatica, burning feet, brachial plexus injuries, spinal stenosis, thoracic outlet syndrome, tarsal tunnel syndrome and the various complications or peripheral nerve injury..
Employ basic and advanced techniques in the nerve conduction examination
Use the methods discussed in the course and equipment in the nerve conduction examination
Observe and practice these nerve conduction techniques on live patients.
Be critiqued on individual examination and reporting techniques
Identify wave forms associated with nerve conduction findings
Understand the indications, limitations and added value these studies bring to a primary care practice
Review the use of the computer analysis with the EMG instrumentation
Submit claims for each procedure to the carriers following specific guidelines and protocols.
Employ methods to ensure the appropriate and consistent reimbursement for each high paying procedure.
Properly code each procedure adhering to strict medical necessity and patient selection criteria.
Utilize specific methods for compliance to help ensure correct procedure and help prevent over-utilization of services.
Expand current practice to include the sub specialty services of nerve conduction studies Attract new and existing patients using proven business and marketing methods.
A Certificate of Completion is presented upon completion of the program.
Who can perform EMG procedures?
Disclaimers:
Enrollment in a program seminar does not guarantee that a physician is sufficiently trained to perform a procedure. The physician will receive a certificate of achievement but this does not imply, nor is it intended to indicate any type of certification to perform a procedure. Individual instruction is available to attendees with certain program topics.
Coding & Billing Disclaimer:
EMT provides information and general guidelines on coding and billing for various medical procedures. These are only general guidelines and the Attendee is directed to review and follow their Local Medicare or other insurance carriers coding/billing guidelines/policies. EMT is a seminar company for CME and accepts no liability for coding or billing errors made by the attendee.
Click Here to See what others are saying regards an Empire Medical Review