Recommended Preparation
(optional)

: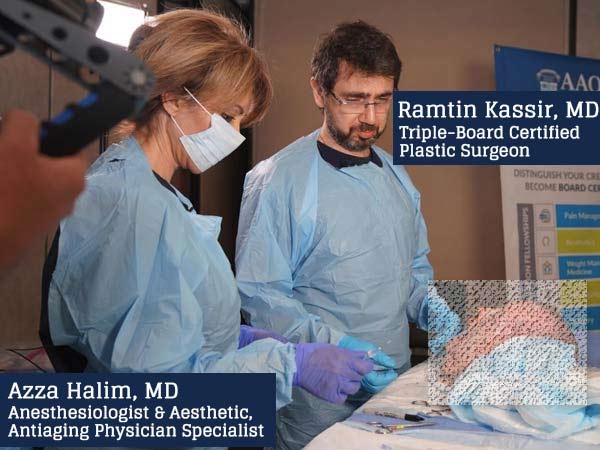 Advanced Facial Anatomy Cadaver Workshop for Aesthetics - VIDEO PROGRAM ($499): A recommended workshop (live or Video) for all non-core (other than Plastic Surgeons and Dermatologists) attendees who wish to participate in any Facial Aesthetic Hands On Course. This valuable program will serve to help practitioners avoid complications while performing Aesthetic injections and procedures. Learn from "the best" how to avoid poor outcomes, complications, as well as legal and malpractice issues.
Empire strongly urges participants to complete either the live Facial Cadaver Workshop* OR the Video ON Demand ($499) program which will satisfy the requirement. The Video ON Demand program can be viewed at any time.
Graduates will receive a Certificate indicating their completion of this Advanced Facial Cadaver Course and a written statement on each Certificate earned in Aesthetics. Certificates should be submitted to your malpractice carrier.
The program is fully accredited for AMA PRA Category 1 Credits™
To add the Advanced Facial Anatomy Cadaver Workshop for Aesthetics Video On-Demand to your order please click the button below.