Accreditation Information - Dermatology Procedures for the Primary Care Practice
This activity is jointly provided by Medical Education Resources and Empire Medical Training.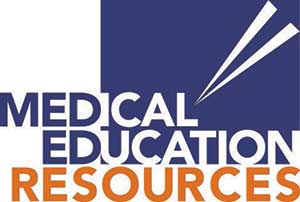 Title of Activity
Dermatology Procedures for the Primary Care Practice - Module I & II

Date and Location
Please see individual dates from calendar above
Target Audience
This activity has been designed to meet the educational needs of Health Care Practitioners involved in the care of the patients with Medical requests with common dermatological conditions.

Program Overview
The Dermatology training program is a hands-on workshop and is taught by Board Certified Dermatologists who will simplify how you learn many of these new procedures, and help you gain a comfort level performing them. The course covers cryosurgery, modern electrosurgery, biopsy techniques and basic suturing principles. Also, you'll master specific treatments for lipomas, seborrheics, basal cell and squamous cell cancers, melanomas, ingrown toenails, warts, cysts, actinics, skin tags, chalazions, abscesses and many others.
Learning Outcome
To provide learners with a foundation for how to treat the most common skin disorders using these modalities.
Educational Objectives
After completing this activity, the participant should be better able to:

Practice procedures such as aesthetic botulinum injections competently, safely, and effectively for their patient. Each participant will understand and learn how to avoid risks and associated complications.
Apply the generally accepted protocols for the administration of the botulin toxin for various aesthetic and medical conditions (i.e. orofacial pain). Learn the proper guidelines for the acquisition, patient charting, administration issues (i.e. medical intake forms, informed consents) and the corrective measures for adverse events.
Describe the mechanism of action and basic facial anatomy, differences between the product characteristics, patient preferences, managing expectations, and after care for follow up after the botulinum toxin procedure.
Identify who is a candidate for the botulinum toxin procedure, patient benefits, and long-term use of the prescription. Increase patient awareness and offer enhanced patient care in relation to the botulinum toxin procedure.

Faculty
Please see faculty page
Program Agenda
Agenda
Day 1

8:00am--8:30am
Registration

8:30am--9:30am
Must knows for Primary Care Dermatology Procedures
*Skin Anatomy
*Dermatologic Terms
*What's a cream, gel, lotion, ointment

9:30am--10:30am
Precancerous, Cancerous & Benign Skin Conditions
*Melanoma
*Basal Cell Carcinoma
*Squamous Cell Carcinoma
*Actinic Keratosis
*Nevi, what they are/what do I do with them?


10:30am—10:45am
Break

10:45am—11:30am
Therapeutic & Diagnostic Tool
*Biopsy Techniques
*Cryotherapy

11:30am – 12:00pm
Sun exposure, preventative dermatology.


12:15pm – 1:00pm
Lunch

1:00pm—3:00pm
Most Common Conditions associated within a General Practice setting
*Identification
*Diagnostic Tools: Creating a differential diagnosis
*Therapeutic Options for Patients
*Post Care Considerations

3:00pm—3:15pm
Break

3:15pm--4:00pm
Introduction to Radiofrequency Techniques
*Biopsy
*Excision
*Ablation
*Cautery
Advantages & Disadvantages

4:00pm--5:00pm
Hands-On Cryotherapy
Surgery Techniques
*Simple sutures, mattress suture, corner suture

Day 2

8:00am--8:30am
Registration

8:30am--10:30am
Where do I use this stuff?
Top dermatologic conditions encountered in Primary Care setting
*Ingrown Toenails, Warts, Moles, Skin Tags, Benign Lesions,
Sebaceous Cysts, Paronychia, Chalazion, Lipomas, Seborrheic Keratosis

10:30am – 10:45am
Break

10:45am--11:45am
Coding and Reimbursement Strategies
Insurance guidelines and protocols for consistent and appropriate payment.
ICD-10, CPT Coding

11:45am – 12:00pm
Questions & Answers

12:00pm--1:00 pm
Lunch (on your own)

1:00pm--2:00pm
Traditional Therapies: Topicals, oral medications and Exfoliation Therapies (i.e. medical grade peels, levulonic acid, amino-levulonic acid-ALA)

2:00pm--3:00pm
Treating P. Acnes with light/Targeting the sebaceous gland with light including preferred wavelengths and device types including protocols, contraindications, and resolving adverse events.

3:30pm – 3:45pm
Break

3:45pm--5:00pm
Acne Scars: Different types of scars, traditional treatments, mechanical treatments (micro needling), surgical options (i.e. subcission), light energy based treatments including RF, Fractional CO2, and Fractional ER-Yag laser options.

Physician Credit
This activity has been planned and implemented in accordance with the accreditation requirements and policies of the Accreditation Council for Continuing Medical Education (ACCME) through the joint providership of Medical Education Resources (MER) and Empire Medical Training, Inc. . MER is accredited by the ACCME to provide continuing medical education for physicians.

Credit Accreditation
Medical Education Resources designates this live activity, for a maximum of 13.5 AMA PRA Category 1 Credit(s)™. Physicians should claim only the credit commensurate with the extent of their participation in the activity.

Nursing Credit
Medical Education Resources is accredited as a provider of continuing nursing education by the American Nurses Credentialing Center's Commission on Accreditation.

This CE activity provides 13.5 contact hours of continuing nursing education.

Medical Education Resources is a provider of continuing nursing education by the California Board of Registered Nursing, Provider #CEP 12299, for [8] contact hours.

Disclosure of Conflicts of Interest
It is the policy of Medical Education Resources to ensure balance, independence, objectivity, and scientific rigor in all of its educational activities. In accordance with this policy, MER identifies conflicts of interest with its instructors, content managers, and other individuals who are in a position to control the content of an activity. Conflicts are resolved by MER to ensure that all scientific research referred to, reported, or used in a continuing education activity conforms to the generally accepted standards of experimental design, data collection, and analysis.