Advanced Marketing Symposium
For highly motivated physician entrepreneurs and medical professionals
This program is intended for All Physicians and professionals who are highly motivated to financially grow their practice with the new procedures learned. This is an advanced program with strategies that work, with proven methods, not basic common techniques that are taught during marketing 101 programs.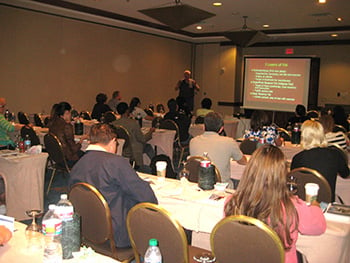 The knowledge gained through our procedure training does not necessarily translate to financial success since there is a business aspect in relation to aesthetics, regenerative medicine, and your pain management procedures.  Empire Medical Training has created a (3) hour dinner and marketing symposium that will go over various business models and marketing concepts needed for you to promote and leverage these new procedures into additional revenues for your practice. 
Empire Medical Training has trained over 35,000 physicians and other healthcare professionals and we have the knowledge of what has been proven successful in relation to your product or service offering, pricing strategies, and promotion campaigns.  Learn from experts in the field and understand how your new acquired procedures can be properly structured and marketed without a large capital investment.  These same strategies work for all physicians whether you are looking to just integrate procedures to your present practice or looking to transition and create a stand-alone location as an extension to your present location.
Agenda: This Course will start immediately after dinner (provided) at 5:30pm. A full, buffet style sit down dinner is provided for attendees registered for the "Marketing Symposium"; Tuition: $395 for Physicians, FREE for Staff accompanied by Physician.
| | |
| --- | --- |
| Dinner | 5:30pm- 6:00pm |
| Lecture | 6:00pm- 7:00pm |
| Q/A, Discussion | 7:00pm- 7:30pm |
| Lecture/Demonstration | 7:30pm- 8:00pm |
| Q/A, Lecture | 8:00pm- 8:30pm |
| Q/A, Discussion | 8:30pm- 9:00pm |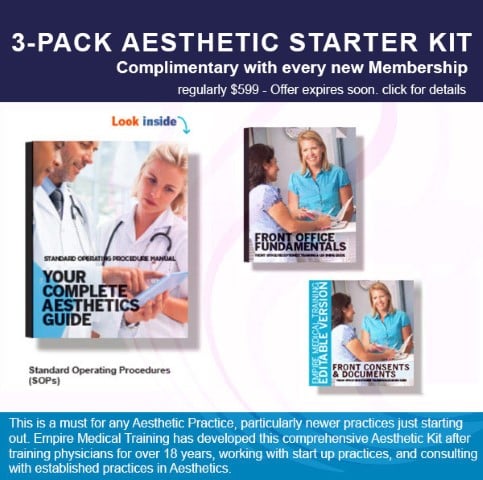 Given your investment of time and in training for these new procedures, wouldn't it make sense to learn how to market these procedures and realize the significant earnings available to your practice?  During this (3) hour course we will concentrate on the 3-P(s) of Marketing; Product, Price, and Promotion.  This is a basic business concept that all of the major corporations and successful businesses apply on a daily basis and is not difficult to learn or understand.
Products / Services
The product is the services you offer through your practice, structuring what services make sense without the need for a large capital investment is discussed. How you structure what services you offer is important and without proper planning can limit your ability to increase revenues.  Blending medicine with aesthetic offerings is discussed as well as understanding the market size of various aesthetic services and medical needs that patients are demanding.  Aesthetics is more than injectibles, it involves body, inner self, and overall presentation.  There is a misconception that offering aesthetics can be expensive as many believe lasers and specialized equipment is needed to promote aesthetics.  The fact is that a smaller investment at a fraction of what lasers cost (<$8k) will allow you to perform over 95% of the aesthetic services performed each year!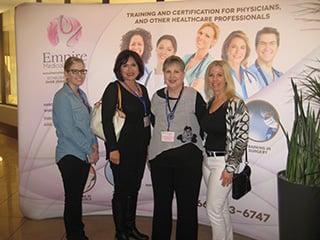 The medical procedures taught and regenerative (anti-aging) courses also can be integrated within your practice in whole or in part of your present medical services offered.  For example, the market sizes for medical hair loss and sexual dysfunction is staggering as it affects almost 1 out of 3 Americans.  Market size for Acne Treatments is 6x that of Botox and allergies effect 50 million Americans. Anti-Aging services allow for you to treat a number of chronic symptoms and is a natural extension to your present practice, take into effect dermatological procedures and simple pain management procedures such as trigger points, joint injections, and viscosupplementation as it will complement what you already offer as medical services.
Pain Management represents a large segment of patients throughout medicine, it may require a large investment in capital depending upon the procedures you wish to perform but can be very lucrative.  Understand how a simple retail product offering such as nutriceuticals can add thousands of additional revenue monthly for your practice without a capital investment. 
The point to be made is that in any business venture has risk and rewards, this business dinner and lecture will describe the risks, rewards, and possible product configurations that make sense to your practice and capital investment restraints.

Pricing
Pricing strategies are important to any business venture, you do not want to be the most expensive and also do not want to be the cheapest price in town.  Many businesses fail because they are not competitive or do not understand the real costs of doing business and it is no different within the medical field.
Learn various pricing strategies that are successful including pricing programs for customer loyalty, rewards, and package pricing of services.  Understand the competition and learn how to price these new services as well as pricing strategies for popular sales campaigns using social media outlets such as Group-On and Living Social.  Additionally, you will receive a complete guide as to national averages for all of the aesthetic procedures offered.

Promotion
Promotion can take on many forms from word of mouth (referral) to paid advertising and encompasses both internet marketing (advertising) and conventional marketing methods of promotion.  You will learn which forms of promotion works for the various procedures you have learned and the expected return and cost of these various forms of promotion.
It is not only possible, but rather common for professionals taking this course to create a very profitable revenue center in their practice, regardless of the type of procedures or medicine. In fact, we have invited several former students who are using our strategies and have developed highly profitable revenue centers to speak to our attendees about their experiences and methods.   Many of us believe that creating a $40,000 per month aesthetics practice, pain management or regenerative medicine practice is too difficult because of the competition. The types of promotion and marketing discussed and included are as follows:
Internet Advertising
Internet Marketing
Group-On and Living Social Campaigns
Social Media Marketing, i.e. Facebook, Twitter
Search Engine Optimization
The importance of high Google rankings
Learn how to up sell patients once they are in your office. You should be up selling at least 70% of patients.
Facebook advertising
Google Paid Advertising / Yahoo and Bing
Non Internet Advertising
Direct Mail - How to target the correct demographics. Learn which type of mail piece will generate consistent results. Learn the correct timing to send out a mail piece, learn how to offer promotions correctly.
Referral Program – word of mouth and incentivizing patients to promote your new services.
Office Events - how to provide open houses, customer appreciation events, and education seminars that turn into new patients and revenue.
Movie Theater Advertising, Vendor Brochures, and waiting room videos of your services.
Internal Marketing - Learn how to train the most valuable resource you have in your office: YOUR STAFF! Learn how to create an effective marketing sales force using your own personnel. They can do it! We will provide you with specific information for you to train your personnel to work to grow your practice.
Local Television and Radio - This can really offer benefits. Learn what to do so you do not overpay and can track your results efficiently.
THE DIFFERENCE: This Marketing Symposium event is different compared to the average marketing lecture in many ways.  To start, this course is tailored for physicians participating in the Empire programs and who are learning to integrate the specific Aesthetic, Medical, Pain Management, or Surgical Procedures.  Attendees will be given a comprehensive review of the different marketing strategies and training on exactly how to use these tools for their specific practice.  This three and half hour course will be more intensive than what you might expect walking into other lecture series.
This Empire event is part of the "Meet the Expert" modules and attendance is open to physicians and other practitioners motivated to maximize their earnings with the new information learned at the workshops.   We only offer this at only a few venues and seating is limited for this training.

Other Topics - Resources
Patient Consultation/ Evaluation
Patient Consultation/ Evaluation: The focus here is NOT on the medical aspect of the evaluation. Learn to teach your staff how to perform an effective consultation with all new patients. An effective staff will be able to connect with your new patient. They will WANT your services not feel they NEED your treatment.
Expected Revenues: Fully understand how profitable each procedure is that you may offer
Track Your Results: Learn the SIMPLE WAY to properly track your marketing dollars so you will know first-hand whether its working or not
Professional Referrals like your colleagues and others in your geographic
Networking Groups- Discuss the public channels available in different states
We understand that each attendee has different objectives with their overall practice and this program will address the different options physicians may take in developing their practices. Some may simply want to add a few new techniques like Aesthetic Injectibles while others may wish to create a new, free standing hormone or pain management clinic. The marketing approach is similar yet distinct in many ways as we present each scenario.  Our goal is to make everyone successful in integrating new procedures into their practice both from a standard of care perspective but financially as well.