Empire Medical Training
celebrates 15 years of success in training physicians and health care professionals. We believe
our success
is due, in part, to the extra things our
organization and faculty
provide for you.
| | |
| --- | --- |
| | THE EMPIRE MEDICAL TRAINING GUARANTEE |
Empire is the only teaching institution that offers this extraordinary guarantee: After you have completed your training, if you feel you are not comfortable performing the new procedue or if you believe you need additional training, Empire will provide you with a 1-Day Preceptorship (individual training) at one of our Centers of Excellence. You will work one on one with one of our teaching faculty in their office perfecting the techniques you just learned and reviewing our many medical "Pearls," priceless tips we have learned through extensive experience and are now passing onto you!

Our full time faculty of physicians are available to answer your questions even before you have decided on training- see for yourself, call today and speak with a physician about offering aesthetics in your practice, or whatever other concerns you may have!

Empire Medical Training is the only training institution that offers over 35 different medical and aesthetic training programs. Since our organization is a full time, dedicated teaching institution, we have the resources and faculty to provide the quality training we have been providing for the past 15 years.

Empire provides discounted tuition on membership plans allowing you to attend all our programs at one low price, over a 2 year period. We also provide a price guarantee that ensures you are registering for a seminar at the lowest price available. At all Empire workshops, all supplies and medicines are included with your tuition. That includes Botox Cosmetic and Dermal Fillers needed for the hands on portion of the training.

Learning to perform a procedure may be simple, but becoming successful in your practice requires additional steps. With every program you receive an exhaustive supply of patient forms, consent forms, marketing templates, a comprehensive Vendor and Resource guide with useful information and necessary tools for your practice.

Empire Medical Training and staff are committed to helping you succeed in your practice nad this goes beyond just providing you with the medical protocols to perform a simple procedure. We are not a weekend operation and are available even after our programs have ended. We also provide our students with Board Certification from the AAOPM for succesful coursework completion.
Background & Achievements
Now a little about Empire Medical Training's background and achievements: Why Empire is committed to excellence: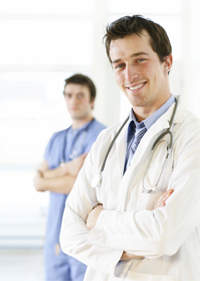 Empire Medical Training celebrates our 15th year of training and we remain the #1 medical training and certification CME Medical and Aesthetic workshops offered each year, Empire has trained over 29,000 Physicians, Dentists, Nurses, and other Health Care Professionals. With countless testimonials from satisfied attendees, we stand behind our programs and provide a complete satisfaction guarantee. source worldwide.
Empire has acquired a distinguished reputation in education and serves as a training facility for Allergan (Botox, Juvederm) and Medicis (Restylane), along with many of the largest Aesthetic Laser Manufacturers. In addition, Empire is proud to have been chosen by the Florida Dental Association (FDA) to train their member Dentists in Botox Cosmetic and other Aesthetic Procedures.
At Empire, we believe our success is dependent on you receiving quality training and instruction. Empire Medical Training is a nationally recognized CME Training Institution for Physicians, Dentists, Nurses and other Health Care Professionals.
In addition to training at resort hotels, Empire has pioneered the first premier Medical Spa in Fort Lauderdale, Florida where physicians can enjoy training on actual patients and receive classroom didactic presentations. This facility has been designed specifically for training purposes utilizing state of the art aesthetic lasers and medical spa equipment along with modern classroom facilities and training aids. All Empire Aesthetic programs are taught by our complete faculty of Board Certified Plastic Surgeons and other Specialists.
Empire has achieved an outstanding reputation through a distinguished faculty of Physician specialists. Your training will be conducted by Board Certified Plastic Surgeons, Dermatologists, Anesthesiologists, and other specialists and proffetionals in their field. We believe it is important for attendees to be exposed to a faculty of instructors for a more complete understanding of the topic, rather than just 1 part time physician or nurse instructor like many training companies do. Beware of start up seminar companies who employ less qualified personnel for your training, or local doctors' offices with impressive web sites looking to supplement their income by offering inferior or incomplete training as a side job.
The programs at Empire are actual Hands- On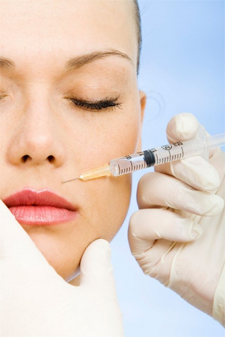 Many seminar companies claim you will receive hands on training but they can not, or, are not qualified to provide this experience. During our Aesthetic Programs, Empire attendees will inject live patients with real, authentic products - not saline) and perform other procedures depending on the topic. During other esthetic training and our medical procedures' training, attendees will work on Cadavers from the Medical School University lab along with volunteer patients and models.
Empire works with a variety of the largest medical equipment manufacturers to help provide the training which requires equipment usage, i.e. Aesthetic Lasers and Supplies, Ultrasound, X Ray, etc. This variety is essential for attendees to gain a complete understanding of the technologies available rather than just a limited exposure. You will never see only 1 or 2 laser manufacturers at our programs. Beware of training institutions who have arrangements with only 1 or 2 vendors.
Deciding on where you receive you training is an important decision and should be made carefully. Make sure your instructors are Physician Specialists in their field, i.e. Plastic Surgery and are part of a faculty of the institution. Simply reading some instructions is not enough, quality instruction means going beyond the technical details and into the "pearls" that make your patients happy and give you the rpeutation you want. Beware of less qualified personnel. Be sure the training institution is dedicated to training and not a part time doctors office/ seminar company. Make sure the programs are fully accredited by a medical academy and not "co sponsored" by another institution. Most importantly, beware of unrealistic promises and look for training that can and will provide Hands- On experience. There is no other effective way to learn procedural skills. Empire Medical Training is dedicated to your success and we encourage you to ask questions with whomever you decide to be trained by.
Follow us!
Empire Medical Training Twitter
Empire Medical Training LinkedIn
Empire Medical Training Facebook