What makes our programs different from our Competition?
One of the best ways to evaluate a company is to watch real video testimonials from attendees. Judge for yourself. These are not just testimonials either but clips from the actual training as well, check it out. You can also read actual evaluations written by attendees at the various courses...click here
OUR HISTORY
Empire Medical Training is the longest in business, original Aesthetic, Anti Aging/Weight Management Medicine, , Pain Management and Surgical Training Continuing Medical Education Company. Empire has successfully graduated over 45,000 physicians and health care professionals since 1995. More practitioners attend these courses compared to any other procedural training programs in the U.S.
Empire is a full time Continuing Medical Education training and educational institution (not individual, part time trainers like others advertising on the internet) with over 700 workshops offered each year throughout the United States, Asia, and South America. We are the largest provider of Continuing Medical Education training with over 32 topics in Aesthetics, Medicine, Pain Management, and Surgery. Our organization is led by a Physician team, not a  dentist or a nurse.
As an Empire participant, you become part of our expanding network of over 150,000 physicians, representing the medical and aesthetics industry. During each and every workshop, you are also introduced to a variety of vendors, manufacturers, compounding pharmacies,  and other important components in the industry. Our Vendor partnerships have been created over an 18 year span in order to ensure that you are exposed to the newest technologies and innovations and to provide you with special pre negotiated pricing on all your specialty supplies.
OUR STATS
1. Experience - 19 years, Over 45,000 successful graduates
2. Quality - Established curriculum, complete training materials,
3. Reputation - THOUSANDS (not hundreds) of happy graduates and video testimonials on YOUTUBE. (or click on about us). Take a look for yourself.
4. Empire-Wow- Refund-Guarantee ™- Another first in the industry. Receive 100% money back plus travel refund if not completely satisfied. Over 18 years in business, our guarantees have not, and cannot be copied.
5. Empire-Wow- Satisfaction-Guarantee™- Receive a prepaid and arranged Preceptorship (one on one training) if you feel you need more hands on training.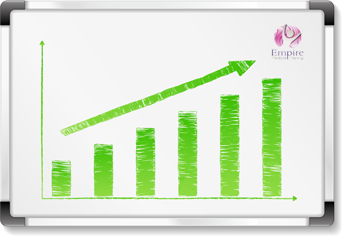 6.   Instructors - Physicians and experts in their field. We do not utilize Dentists or nurses to teach. Multiple trainers during the hands on sessions replicates a residency training program. Learning from 1-teacher (usually the owner of a part time training company), limits your ability to receive complete education and training.
7. Choices - University Style curriculum, over 32 programs/courses
8. Curriculum - Most complete covering all areas of Aesthetics, Anti Aging/ Regenerative Medicine, Pain Management, Surgery, and Medicine.
9. Value/Cost - The ONLY industry recognized "Membership Model" where you pay one price and attend all programs FREE! Attend up to 32 courses! Price guarantee also for individual workshops.
10. Seminar Location/ Cost of Venue - Workshops every weekend, all over the entire US, chances are close to home. No other company can offer as many locations and courses to choose from!
11. Class Sizes: These are NOT "small group" courses. Imagine sitting through an entire weekend with only 3 or 4 other students in the class. If you don't fall asleep, at the very least you have wasted valuable time. Many of these so called experts "trainers" are part time companies and cannot fill their classes so they use the language on their website that programs are limited to "small groups only". Empire programs are filled with approx. 30 physicians during the classroom didactic sessions, while the afternoon hands on sessions are divided into small groups using multiple physician proctors. You receive the best of both worlds. Larger setting to network and learn from your peers , while at the same time receive personalized one on one training during the afternoon sessions.
12. Future of Medicine - Is our Curriculum Today!- AS a full time educational organization, we are constantly innovating our methods and offering you the latest information and knowledge base in all areas of Medicine, Aesthetics, Anti Aging/ Regenerative Medicine and much more!
13. Customer Service - When it comes to planning your event, answering questions, providing information about new technology, new vendors, phone numbers, course information, Empire is proud of our seasoned administrative staff of individuals on hand to help. (see photo mid page)
OUR CERTIFICATION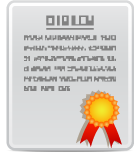 Empire Medical Training works directly with the American Academy of Procedural Medicine (AAOPM)  to prepare you for Board Certification in Aesthetics, Medicine, Anti Aging, Weight Management Medicine,  Pain Management, and Surgery. Board Certification through the American Academy of Procedural Medicine (AAOPM) is a distinguished certification recognized in education and with all regulatory agencies, insurance companies, and aesthetic manufacturers.  The American Academy of Procedural Medicine, the organization who provides Board Certification Pathways, also recognizes Empire Medical Training. Empire programs are required to fulfill the attendance requirements necessary for Board Certification.
OUR ADMINISTRATIVE STAFF
How about speaking with a "live" representative for a change? You will not be forwarded to a voice mail system answered by the company owner's wife. Our staff alternates taking "call" past 6pm EST, 360 days out of the year. Each of our administrative staff is knowledgeable in ALL the 32 courses in order to help you understand your best option for training.
Our administrative staff also ensures that all educational materials such as training manuals and handouts are up to date and correct. This is the "behind the scenes" team that is credited with implementing quality workshops for you.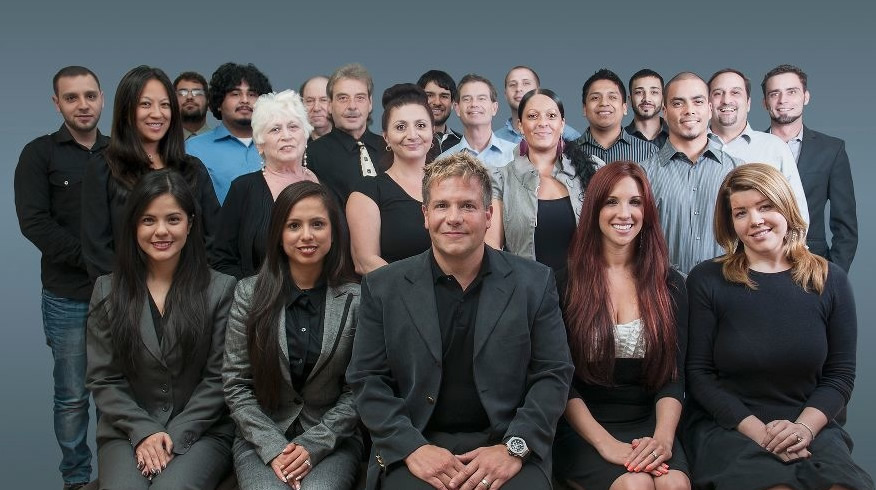 STAFF AND TESTIMONIALS VIDEOS
OUR PHYSICIAN ADVISORY BOARD
Our remaining faculty comprises our Physician Advisory Board. The PAB's main role is to provide innovation for all our training programs. Something that is impossible for part time, individual trainers. Empire has the resources to provide the highest level of training and newest educational techniques, even using IPADS at all training programs. That's right, each student is issued an IPAD to use during the training workshops to follow along in the presentations!  They keep us current! With the ever-changing dynamics of Aesthetics and Medicine, it is easy to fall behind. It is only possible to stay current if you are working on staying current all the time!
The PAB also serves as the regulatory group overseeing quality control measures for each workshop provided and training manuals distributed. Our Advisory Board can be contacted at any time with concerns or questions about specific training events.

Stephen Cosentino, D.O.
Founder and President of Empire Medical Training, Inc.

Anne Roberts, MD
Clinical Instructor

Rebecca Gelber, MD
Clinical Instructor

Willam McMunn, D.D.S, M.D.
Clinical Instructor, Board Certified Facial Plastic Surgeon

Ayyaz M. Shah, D.O.
Clinical Instructor

Gary G. Wiesman, M.D., FACS
Clinical Instructor
OUR TEACHING STAFF
We are not a part time establishment offering weekend programs as a side job to a full time medical practice. Our teaching staff is a separate group of physicians and other health care professionals. Of the 40 associated professional instructors employed by Empire Medical Training, 28 are board certified in specialties such as Plastic Surgery, Pain Management, Dermatology, Internal Medicine and many other specialties. We believe our Physician faculty comprise the very best in their field and have extensive clinical and teaching experience. We have chosen our distinguished faculty based on their academic excellence as well as their documented experience in clinical medicine and teaching experience. Workshops are also taught by other non-physician specialists who provide vital information related to the topic or workshop presented. Some of these specialists include Certified Professional Coders (for specific Medicare related topics), Anatomy Professors (for the anatomy portion of the Pain Management Program), Marketing Specialists, Laser Technicians (to help during the laser demonstration portion of certain workshops) and other instructors who contribute their specialized knowledge and information to further help with your education. Below is only a partial listing of our faculty.
OUR DEDICATION TO EDUCATION

Our staff is committed to providing quality education and training. We do not charge for every piece of information or resource we have. The Resources section on the Empire website continues to be a sought after training tool for many physicians and health care professionals searching for knowledge. Our resources are FREE even to non Empire attendees. We make our video library completely available to anyone interested. Check it out, you will find videos on how to perform Botox injections and many other INSTRUCTIONAL VIDEOS. We also provide consent forms, legal documents, and much more- all for you to use as you see fit.
OUR GUARANTEE:
We are the only CME company who can offer this unique guarantee.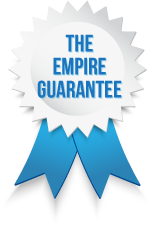 1- Empire-Wow-Refund-Guarantee™:  We are so confident you will be happy with your decision that we have a 100% money back guarantee and travel reimbursement if you are not satisfied with our training. After 18  years in business, our guarantees remain unmatched. You can also keep your books and course materials as our gift.
2- Empire-Wow-Satisfaction-Guarantee™:  After completing your training, if you feel you are not comfortable performing the new procedure, Empire will arrange a 1-Day Preceptorship at one of our Centers of Excellence at NO CHARGE. You will work one on one with one of our teaching faculty in their office perfecting the techniques you've learned.
A WORD ABOUT OUR COMPETITION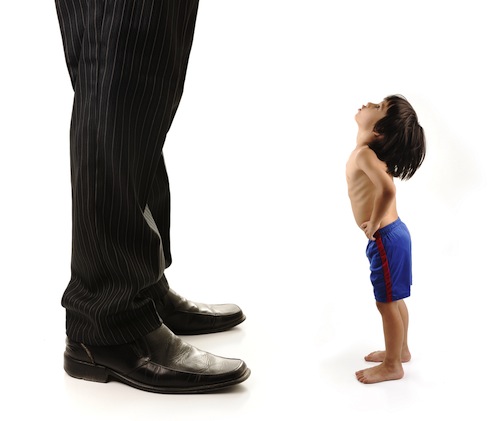 For one, we never bash our competition as is done so commonly in the industry. WE welcome the competition, in fact as the old adage goes, "Imitation Is The Best Form Of Flattery"

What makes us different is that we guarantee our services and we have the resources to provide the quality training that we do. It takes more than a fancy website to provide the level of training that has been sought after for 17 years.
We will continue our support to the impoverished families in PERU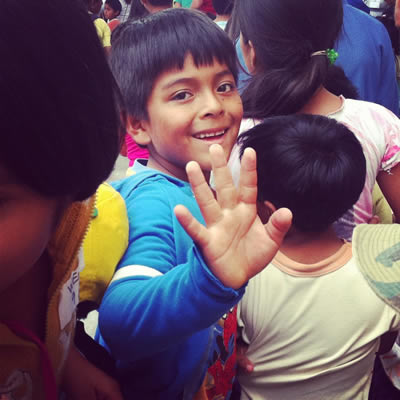 Last year, Empire Medical Training and Rx Medical Web began our annual charity to support many of the impoverished families living in small villages in PERU. We will continue this support each year during Christmas time and plan to extend this support on a regular basis throughout the year as well. It is often difficult to begin a project like this for anyone, sometimes its best to just begin somewhere and help. We acknowledge that our charity is not a recognized, charitable organization for which your tax dollars may be deducted, however, our dollars are still helping this group of people. Soon enough, we will have the legal structure and entity so that our supporters are able to properly deduct their donations. In the meantime, we thank you for helping us bring a very happy time last year and for the years to come to these families in PERU. Last year this group of families was very surprised and happy for this event we provided. They are looking forward to a similar experience, and our team will make sure this happens.
For last year's contribution, we would like to thank all the contributors to our charity. Our supporters are mostly attendees to the Empire Medical Training workshops and we truly appreciate their generosity and caring nature.
We would also like to pay special thanks to Thomas Zazarino for his generous contribution to our fund raiser and for which without his contribution, the event would not be the same.
Additional supporters whose contribution came at a timely nature and certainly helped our efforts, special thanks to Tom Mastanduano from Master Pharm of New York.
In Peru, Christmas is fairly similar to celebrations held in the US and Europe, when many families get together, celebrate and exchange gifts. Families generally eat turnkey and east Pane-ton (a cake/bread filled with fruits) and drink hot chocolate. In the week preceding Christmas, it is also popular for communities, churches or charitable organization to organize "Chocolatadas" where people who make a Christmas gesture to poor children and families by offering them a cup of hot chocolate, food and perhaps small gifts.
Below are some of the fun photos of the Chocolotada that Empire Medical Training and Rx Medical Web and our Peruvian staff/ volunteers arranged for the community of San Agustin- Puente Piedra