Integrative Stem Cell & Regenerative Therapies
Stem Cell Applications and Protocols for the Legal Application of Stem Cell Therapies for Pain Management and Medical Considerations.
Stem Cell Therapies- Introduction: Empire Medical Training is proud not only to offer our newest and most comprehensive training in Integrative Stem Cell and Regenerative Therapies but also to work with renowned physicians and scientists who remain on the forefront of this type of medicine. This entire educational event, the one day training seminar, the Fellowship program,  and all related training materials is the culmination of over 20 years of medical research, clinical studies, and patient care from experts in Stem Cell Therapies.
Target Physician Audience: Our Anti Aging and Regenerative Medicine Courses, particularly the Stem Cell Therapies Training and Fellowship, is in demand by Physicians of all specialties such as Internal Medicine, Family Medicine, Cardiology, Orthopedics, General Surgery, OB/ GYN, Neurology, Urology, and several other specialties.
The Future of Medicine is our Curriculum: Physicians who are looking to broaden their knowledge and participate in one of the most exciting areas of medicine, where we have seen the most rapid growth and advancements, will learn to integrate Stem Cell Therapies into their practice. Stem Cell Therapies has become a hot topic amongst Health Care Practitioners as well as the public and media alike because of the known benefits in the area of life extension, and the Immune System response and effect on disease states overall.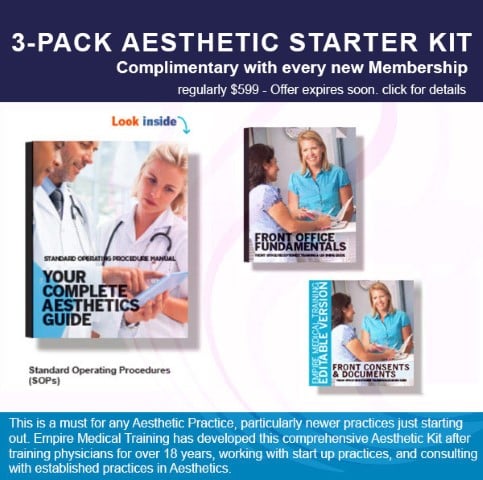 Patient, Practitioner Benefits: Physicians are excited to learn new technologies and modalities to offer their patients to improve their health and longevity. Innovation is a key component to growing any business and that includes your medical practice as well. Stem Cell Therapies are typically cash services, in high demand by patients, and can be costly depending on your offerings. Unlike other areas of medicine or aesthetics, Patients in todays' health care arena are more knowledgeable and understand the benefits of this type of therapy therefore, are willing to pay the high dollar cost associated with the different procedures.
The income opportunities presented within this course will vary based upon the involvement and integration of the various procedures, professional development, and your present patient needs.
Approximately 1 out of 3 Americans may benefit from these therapies as it relates to limitations of conventional medicine in treating such disorders as cancer, diabetes, autoimmune, cardiovascular, and neurological disorders. Regenerative medicine and stem cell treatments is the future of medicine for a variety of disorders to renew and restore organ and tissue function.
Comprehensive Training: When evaluating a fellowship or other intensive training activity in Stem Cell and Regenerative Medicine, understand that the quality of your education will directly impact the results you can achieve for your patients and, potentially create new obstacles or legal restrictions if you do not receive the proper training, guidance, and certification.
Physician Specialists and Educators: Empire Medical Training understands the importance of working with the highest level educators in Anti Aging, Stem Cell, and Regenerative Therapies and has chosen a team of renowned Physicians; specialists and Stem Cell Therapists,  who operate a large, fullest certified,  Stem Cell Institutes throughout the United States.
Curriculum Overview: Our team of Physician educators have developed a fully comprehensive fellowship program which has been meticulously engineered to accommodate the practitioner with varying objectives and practice goals. From our one day event where Physicians can learn to become effective Donor Evaluators and learn the scientific foundation behind Stem Cell Technology to participating in our Advanced Stem Cell Fellowship encompassing over 150 hours of training from top notch specialists in Stem Cells and Regenerative Medicine , physicians and other health care professionals can feel comfortable with the information they receive from the various training options.
Empire Medical Training has created this Integrative Stem Cell and Regenerative Therapies program to fill the growing need amongst physicians to understand and become proficient in key concepts of stem cell therapies being utilized as well as being developed for the treatment of diseases associated with aging.
The overall goal of the program is to enhance physician knowledge as well as competence in allowing for appropriate stem cell protocols to be recommended and performed for patients in need.
This course is an introductory course, yet allows the attendee to receive sufficient knowledge to begin utilizing specific applications of Stem Cell Therapies. Not only will the attendee fully learn and understand how to become a Donor evaluator, attendees will learn how they can integrate other applications of Stem Cells in their practices. The program is comprehensive and intensive; however, it is up to the practitioner to decide how far and how much they want to integrate into their practice. The program is divided in a way to provide enough information for the attendee to begin implementing some of the newer concepts immediately, while evaluating other areas of Stem Cell and Regenerative Medicine they may want to integrate as well. 
This one day program encompasses a wide range of primary care, specialty, and sub-specialty topics that will give you a thorough assessment of current and therapeutic applications available through stem cell therapies.
Stem Cell Topics - abbreviated overview:
Latest biology of stem cells
Stem Cell Collection and Storage

Adipose Stem Cell Collection
Adult Stem Cell Collection
Bone Marrow Stem Cell Collection (BMAC)

Practical Use of Adipose and Mesenchymal Cells
Musculoskeletal Applications
Stem Cells and Immunotherapy Applicatiions
Cardiopulmonary Applications
Neurological and Opthalmology Applications
Gastroenterology / Endocrinology Applications
Regulation of Stem Cell Therapies
Advanced Stem Cell Training: The Empire Medical Training curriculum includes not only the one day course but also an entire fellowship program as well as advanced Preceptorship training as an additional pathway. 
After successfully completing this course, attending physicians will have the option for further training through the Advanced Stem Cell Education Program. This advanced education is comprised of detailed lecture , course work, and hands on training designed for medical doctors, health professionals, and researchers interested in acquiring this knowledge into clinical practice or research. 
The Advanced Stem Cell Education Program includes various modules including (17) application based lectures from leading stem cell physicians, practical demonstrations, and preceptorship.  Furthermore, this educational series offers a variety of CME activities that include on-line courses, hands-on practical modules, demonstration of techniques and procedures as well as access to the latest research materials.  All of these options will be outlined at the program and can be customized to your interests and specialty.
The goal of the program is for physicians to become proficient in key concepts associated with stem cell biology and gain insight into new therapeutic opportunities for your practice within regenerative medicine.  The Integrative Stem Cell and Regenerative Therapies program will enhance your knowledge and competence in practice, allowing for appropriate stem cell protocols to be recommended for patients. 
Stem Cell Therapies Training Objectives:
Gain an understanding of stem cell biology, stem cell research, and the legal, regulatory, and ethical disciplines needed.
Learn the latest advances and applications of stem cells relating to various medical specialties. Learn how the application of stem cells to human disease will affect current treatments.
Learn the latest methods of stem cell harvesting and storage (adult stem cell banking) of the various therapeutic cells including donor evaluation for stem cell collection.
Become proficient in key concepts associated with stem cells while gaining insight into therapeutic opportunities within regenerative medicine including reduced immune system disorders.
Understand the business of Stem Cell Therapeutics and the regulatory aspects of various stem cell collection and their therapeutic use.
Physicians and healthcare providers should be able to successfully discern which of the stem cell protocols to recommend as alternative treatments for patients.