Legal Resources
Empire Medical Training provides a variety of resources to our members and participants to help in their medical practices. There is more to operating a successful aesthetic or other specialty practice than just performing the techniques correctly.
In addition to the many resources provided on our website,  we have included this section on Asset and Wealth Protection. Many successful physicians spend a lifetime creating wealth only to jeopardize their savings by not protecting it.
We hope you find this series on Asset and Wealth Protection valuable. For more information, or to contact the attorney directly, Please refer to our Vendor Resource Guide in the Resources section.
---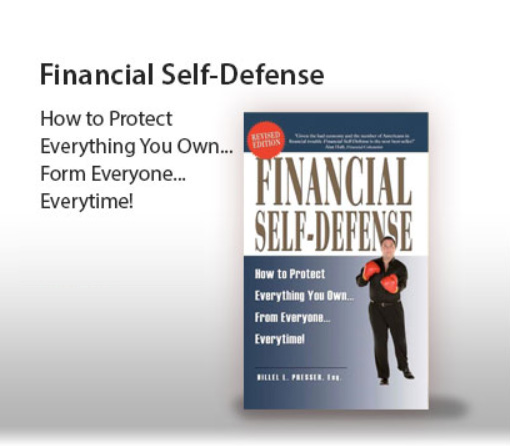 Hillel Presser grew up in Rochester, New York and now resides in Palm Beach County, Florida.
Renowned Attorney, Speaker, Marketer, Author and Entrepreneur
Hillel represents individuals and businesses in connection with the establishment of comprehensive Asset Protection plans that incorporate both domestic and international components. He is also a widely recognized public speaker who delivers informative and entertaining presentations on the subject of asset protection at engagements around the United States.
Hillel Presser has been featured in numerous newspapers and magazines, among them Forbes, Sports Illustrated, the Robb Report, the Houston Chronicle, and the Los Angeles Times. He has also appeared on several radio and television networks such as FOX, BRAVO, NBC, ABC, and CBS and has been profiled in the international press in Canada, Germany, Greece, Ireland, and the United Kingdom. He has represented some of today's most well-known business owners, celebrities and professional athletes.
WEBINARS AND VIDEOS ON ASSET PROTECTION
Webinar: Asset Protection for the Basics
Webinar: Asset Protection for the Doctor
Webinar: Asset Protection for the Business Owner
Webinar: Trusts from the Asset Protection Perspective
Webinar: Limited Partnerships for Asset Protection
Webinar: Limited Liability Companies for Asset Protection
Video on Asset Protection
Video on Asset Protection
THE KEY TO SUCCESS IS DOING WHAT YOU LOVE - HILLEL L. PRESSER