Why exhibit with Empire Medical Training
Training since 1998………..Over 100,000 Graduates……………..Access to Thousands of Physicians each Year
"The future of Medicine is our Curriculum Today"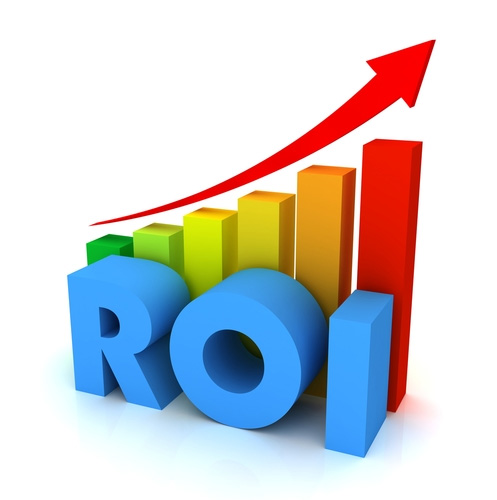 Our Training: Empire Medical Training offers a unique blend to physicians of all specialties by offering a well-rounded curriculum complemented by a foundation for developing financially sound medical practices. Our audiences understand the effects of an unstable health care and Medicare arena and are highly motivated to learn new technologies and strategies to grow their practice. We believe, and share our ideas with our attendees that our Vendor partners represent the Future of Medicine  
Top 7 reasons to exhibit with Empire Medical Training
Access to thousands of physicians each year
Live seminars and online advertising opportunities
Website with over 2000 visitors per day
Address large audiences with Power Point Presentations and demonstrations during lunch and breaks
Physician audience highly motivated to learn new ways to grow their practices' revenue
Elite and open minded audience with common goals and objectives
Captive Audience: The number one reason why our vendor partners, many of whom are large, publicly traded companies,  continue to participate in our programs is essentially the type of professional audience we represent. Although the number of Physician attendees may not be as large as other larger industry trade shows or conferences such as Pri Med, our attendees are serious enough about learning new procedures and methods to grow their practices that they have made a considerable investment in our training, much more than the average conference. They know our programs are tailored to help the physician grow their practice financially and this is their primary motivation to attending our courses. They are not casually walking the exhibit hall to gather new pens or just observe but are actively searching for new ways, new products, new methods, and new technologies to enhance their practice and add new revenue to their practice.
Vendors Speak to Large Audiences: When a vendor partner addresses an Empire audience of 100 physician practice owners to discuss their product or service, you can be sure the physicians in that audience will have a better chance of converting into long term customers compared to the casual participant at large trade shows. 
Our Audience: Empire trains thousands of Physicians and health care practitioners each year through seminar and hands on training courses held throughout the US just about every weekend. Our audience represents the following specialities in medicine:
Practice Owners
Managers of Physician Groups
Directors of Spas and Medical Salons
Family Medicine
Internal Medicine
Dermatologists
Cardiologists
OB/GYN
Emergency Medicine
Wellness and Anti Aging
Regenerative Medicine
Cosmetic Medicine
Dentists
Chiropractors
RNs/ Nurse Practitioners
University Style Curriculum: In addition to providing comprehensive training in Anti Aging and Regenerative Medicine, Empire provides the only "University Style" curriculum by offering a wide range of classes and certification pathways in Aesthetics, Pain Management, Surgery, and Medicine. Our Aesthetic courses do not begin and end with Botox like many other start ups. In Aesthetics, Empire provides numerous advanced courses including PRP (platelet rich plasma), Liposurgery, and Stem Cell therapies for cosmetic procedures. For physicians pursuing their Anti Aging and Regnerative Medicine certification through the American Academy of Procedural Medicine, Empire offers 8 different pathways and options for training. In Pain Management, Empire offers certification pathways and training from simple joint injections to spinal injections and morphine pump trials and procedures.
Over 45,000 Graduates: Empire has been training physicians in Aesthetics since 2002 and Anti Aging and regenerative medicine, Pain Management, and a variety of medical courses since 1998. Empire provides a curriculum with over 32 live workshops and courses held each week in cities around the country. Empire has successfully graduated over 45,000 physicians and health care professionals during this time.
The Future of Medicine is our Curriculum Today: We continue to expand our curriculum to deliver information that represents the future of medicine, Empire provides up to date scientific research  along with the newest advances in medicine and surgery.  In addition to the medical curriculum and education, each course provides detailed training in business for the physician to help utilize the new services in their practices.
Physician Instructors work with our Vendor Partners: In addition to our expansive and ever-growing curriculum, Empire maintains a faculty of Physicians and teachers from a wide range of disciplines who ensure the audience receives the highest level and quality of education possible. Our instructors are inclined to remain on the cutting edge of medicine and are educated and knowledgeable of the technology presented by our Vendor Partners. We understand the importance of sharing this information with our audiences, and our faculty performs this in accordance with CME guidelines and recommendations.
---
For more information about exhibiting with Empire Medical Training, please contact Dr. Cosentino and
our Physician Advisory Board at our corporate office located in Downtown Fort Lauderdale.
Call Toll-Free USA: (866) 366-1576
International Calls Only: (561) 922-9411
Email: PAB@empiremedicaltraining.com