Cosmetic Laser Training Courses and Certification
We are the Leading Provider of Laser Therapy Training
Cosmetic Laser Training - Testimonials
As part of Empire Medical's vast array of aesthetic training workshops, doctors participating in the Cosmetic Laser Training learn to understand and evaluate the growing number of aesthetic lasers.
This 2-Day, intensive, hands-on Cosmetic Laser Training will give a comprehensive overview of how Cosmetic Lasers and IPL function, including the physics of lasers/IPL. With our laser therapy courses, you will fully grasp all types of cosmetic lasers, their pros and cons, and other types of conditions each laser can treat affectively.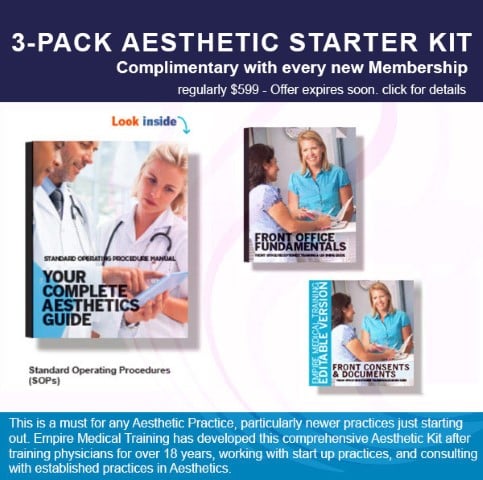 After completing this cosmetic laser training program, the doctor will gain a thorough understanding of the various lasers available and how to use them safely and properly. We offer the latest standards of care including contraindications, photosensitizing conditions, potentially photosensitizing medications, and the ability to handle effectively complications. Empire Medical Training showcases all the (7) major manufacturers of lasers in the United States and rate these lasers by a rigid selection criteria. Courses are taught by Empire's esteemed group of medical and aesthetic training faculty.
Receive hands-on cosmetic laser instruction from only the top tier manufacturers and understand the limitations, pros and cons, and additional skin conditions that can be treated by Hair Removal Lasers, YAG Lasers, and IPL/Photofacial for face rejuvenation. In addition, we offer advanced discussions and course study in Cellulite Reduction/Lipo Lasers, IR/Radiofrequency Skin Tightening, fractional CO2, fractional lasers, and sub-ablative RF lasers.
The investment in lasers is one of the largest capital investments you will make within your practice; make it the right investment by understanding the applications of these technologies relating to Diode Lasers, YAG Lasers, and IPL. In this cosmetic laser training, you will gain invaluable knowledge in Laser Physics, Laser Wavelengths and Laser Protocols.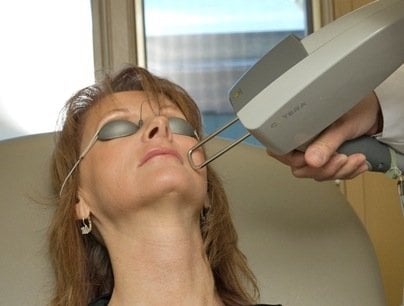 laser skin tightening
Learn which aesthetic lasers are right for your practice, understand what laser technologies are successful, and gain invaluable knowledge regarding the resale value of your investment as compared to second-tier manufacturers / distributors of aesthetic lasers. We are only showcasing the top manufacturers with proven technologies that guarantee results in an independent, unbiased setting. Empire Medical has no associations with any of the manufacturers presented at this program (unlike other training companies). We also discuss the different options in obtaining these aesthetic lasers, including lease options and pre-owned equipment scenarios. EMT has no associations with any of the manufacturers presented at this program (unlike other training companies). We also discuss the different options in obtaining these aesthetic lasers, including lease options and pre-owned equipment scenarios.
Instruction for Hair, Tattoo Removal, Skin Rejuvenation Laser Courses and More
iLipo Chromogenex Laser
Incorporated within the laser therapy certification are Marketing and Business solutions that will help you understand the business aspects associated with an investment in Cosmetic Lasers. Learn and understand ROI Analysis and the many different techniques in successfully marketing your new aesthetic lasers. Business/Financial model overview will be presented that will teach you how to price your services, create strategic alliances, evaluate and understand market trends, and develop and retain your client base.
Objectives for Cosmetic Laser Training
Understand and evaluate the patient with Aesthetic requests.

Learn essential physiology and anatomy of unique skin types of patients.
Understand and determine which types of treatments and/or will create the desired results.
Learn to communicate with patients and determine client expectations.

Receive a practical understanding of Laser Physics and Laser Safety.

Learn laser safety guidelines to ensure compliance with federal, state, and local ordinances.
Understand the hazards of lasers and how to avoid them.
Learn the different delivery mechanisms associated with laser treatments.

Lasers:

Learn laser protocols and perform laser hair removal, skin tightening, photofacial, venous treatments, tattoo removal, acne treatments, and skin ablation techniques.

Understand how to receive results for your patients – not just treatments!
Learn and understand the newer multi-platform solutions for IPL and lasers. Gain knowledge of the shortcomings, benefits, and "need to know" in purchasing and in configuration for your laser services to be offered.
Understand the various benefits and shortcomings of purchasing "new" lasers versus used and refurbished machines and how to purchase them to get the best price and value added to your system.
Marketing your Cosmetic Laser Offerings:

How to start up and market internally and externally cosmetic laser procedures.
Learn to implement specific strategies for marketing and practice growth.
How to price each specific treatment and provide package solutions/options.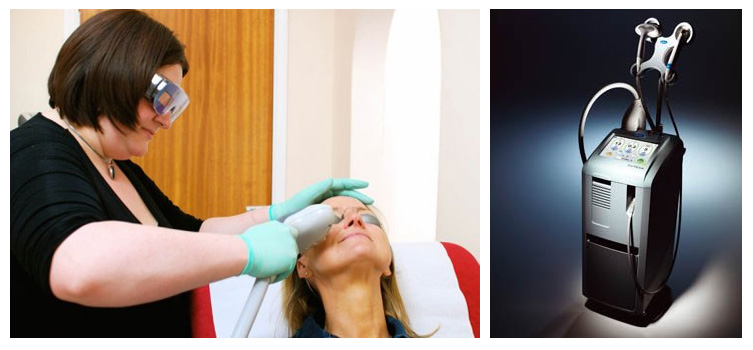 Click Here to See what others are saying regards an Empire Medical Review