Facial Aesthetic Training
Facial Aesthetic Training - Testimonial
Facial Aesthetic Training program is a great workshop for physicians, nurses, aestheticians, and other health care professionals interested in having a complete array of facial treatment options for their patients. There are many highly effective, yet simple procedures that, though often overlooked in facial aesthetic in place of the exciting Botox and Filler procedures, can afford you a more complete facial treatment option for your patients. What good is performing a Botox procedure on patients if the surface of their skin is riddled with hyper pigmentation, acne scars, poor texture, tone, and color?
Our course is very complete and detailed, with written protocols for every step in each procedure and includes the opportunity to perform these hands-on procedures. Although not required, most attendees request a procedure for themselves or a spouse before adjourning the course.
The Comprehensive Botox Workshop, Dermal Filler Workshop and Facial Aesthetic Training programs are scheduled on consecutive days for your convenience and to maximize your education in relation to aesthetics. Please click on these programs to learn more.
Facial Aesthetic - Microdermabrasion by
Lorena Cosentino
Medical grade chemical peels are still considered the "gold standard" among Dermatologists due to the effective and controlled results. Chemical peels are an effective treatment for such skin conditions as Solar Lentigos, Age Spots, and other pigmentation of the face, décolleté, and hands. Our Facial Aesthetic Training will teach you the various protocols associated with the different types of acids as well as instruction in performing microdermabrasion (micropeel) including micro needling training. In addition, physicians will learn about the importance of integrating retail products into their aesthetic practice as a means of benefiting your patients as well as providing an additional monthly revenue stream.
Included in the course will be micro needling training, you will receive complete protocols for micro needling either by needle pen (Cosmopen™) or needle dermal rollers.  This procedure allows for correction of static rhytids, facial rejuvenation and collagen remodeling for damaged skin tissue due to UV damage or other signs of aging.  The hands-on portion of the program training includes the needle pen (Cosmopen™) and all sizing charts needed for clearance of:
Acne Scarring
Linear and Boxcar scars
Skin Laxity / UV damage
Decollete Rejuvenation
Stubborn static wrinkles (rhytids)
Micro needling can be a stand-alone procedure or conjunctive procedure to be used in combination with Botox, Dermal Fillers or Platelet Rich Plasma.  The mechanical results from micro needling compare favorably to ablative laser energy type devices and does not have the same downtime or adverse results.
During the Facial Aesthetics program you will learn the various skin classifications (i.e. Fitzpatrick, Burton Scale) and their importance as it relates to each procedure. Attendees will learn the various protocols associated with AHA-Free Acids, BHA, and caustic acids as well as the complications that can arise from performing these medical grade peels. Different forms of microdermabrasion technologies are also discussed, and attendees will have the ability to perform microdermabrasion during the hands-on sessions of the aesthetic training.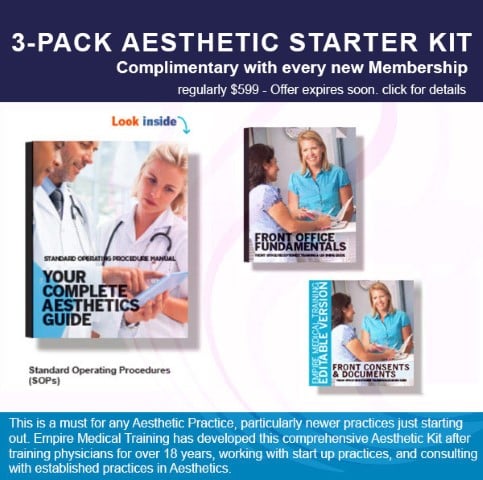 Chemical peels and exfoliation treatments remain the most popular of aesthetic treatments as the skin is still the largest organ in the human body and must be maintained. Learn the difference between "day spa" peels and medical grade chemical peels and learn how these treatments can correct a number of skin disorders in addition to rejuvenating the skin, rebuilding collagen, and adding density to your skin. These procedures are sold in packages, but the maintenance of a patient's skin creates a long-term commitment between a doctor and patient.
After completing the facial aesthetic training seminar, you will have the know-how determine which peel or process would best suit a particular patient. You will also learn about the different classifications of chemical peels, their ingredients, and which peel will best suit each skin type and medical condition.
In addition to this training, you will learn how to explain to your patients the difference between medical grade cosmeceuticals and over the counter skin care products. By adding cosmeceuticals or a prescription skin care product line to your office, you will create an additional revenue stream while your patients benefit. Many of these "physician only" skin care product lines are only available to be sold in medical offices by medical professionals.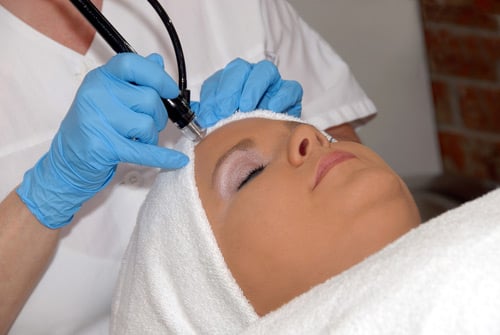 Equivalent to the Comprehensive Botox and Dermal Filler Workshops, the Facial Aesthetic Training is not a demonstration-only course. Attendees will be required to perform the various peels on actual patients as well as perform micro needling procedures. Empire will also provide written material that outlines these processes.
Click Here to See what others are saying regards Empire Medical Reviews
Facial Aesthetics Training Objectives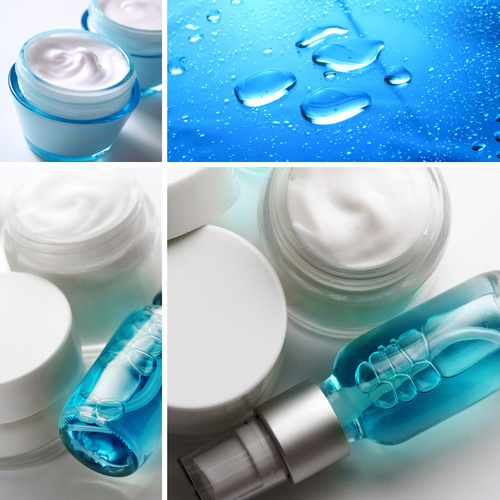 Thoroughly understand and become proficient in the following areas:
Learn to use all skin care resurfacing techniques safely and effectively based upon patient's skin condition or skin type.
Understand the different skin types, i.e. classifications that will be presented to you by your patients.
Know the different active ingredients in each type of peel and when to use each one based upon patient presentation.
How to use microdermabrasion and when to combine with specific peels or stand-alone treatment.
Learn the latest techniques and protocols associated with micro needling including dermal rollers or needle pen (Cosmopen™).  Fully understand the mechanism of action, indications for use, and adverse events associated with the various potocols.
Learn how to establish a cash business in your office with cosmeceuticals.
Understand the business aspects to aesthetic including pricing and packaging and marketing to potential patients inside and outside your practice.
Your job as a cosmetic practitioner will be facilitated when you have a thorough understanding of facial anatomy and the various treatment options to provide cosmetic enhancements. Don't just be that doctor or nurse who can fix a wrinkle or perform a chemical peel, gain a superior knowledge of how to professionally evaluate your patient and offer them the best options to enhance their skin. Many practitioners avoid treating the surface of the skin and concentrate their efforts on the toxin and filler products. Treating hyperpigmented lesions and areas of discoloration can dramatically change one's overall appearance, and generally these treatments are simple to perform.