Complete Dermal Filler / Botox 1-day Training
CME Accreditation: 8.0 AMA PRA Category 1 Credits™view more CME info about botox training accreditation
We provide a One Day Hands-On Combined Dermal Fillers & Botox Training Course
Dermal Filler, Botox Training Workshop
The 1-Day Combination Dermal Filler / Botox Training is the same program as the individual day Comprehensive Dermal Fillers Workshop individual day Comprehensive Botox Workshop (just combined and condensed into one day). The didactic material is unchanged and there is still sufficient time to practice and become proficient in all the injection techniques discussed.
During the program we spend quite a bit of time teaching physicians, nurses, dentists and other healthcare licensed professionals the "Pearls" of injecting Botox and Dermal Fillers. Learning to perfect your techniques in Botox and Dermal Fillers requires more then just a thorough understanding of how to perform these techniques. These "Pearls" are the result of years of experience in aesthetics and providing this information to you is an intricate part of our Botox and Dermal Filler Training Programs.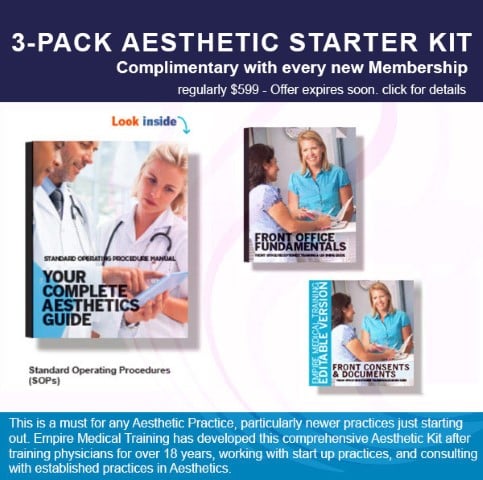 Botox (onabotulinumtoxinA) has remained the #1 nonsurgical cosmetic procedure and has continued to grow in popularity even in a bad economy. Patients wish to retain their youthful appearance and are deferring more invasive type procedures. These procedures can be easily integrated into your practice and the increased revenue from incorporating these procedures are real and tangible. The course study will go over the most popular injections for Botox and specifically will include in the protocols and dosing presentations:
Glabellar Region
Frontalis (Forehead) area
Lateral Rhytids (Crows Feet)
Hyperhidrosis (excessive sweating/axillae)
Dimpled Chin
Other Specialty Injections (i.e. eyebrow shaping, bunny lines, lips, sad smile)
Injecting the Lips - Pearls by Dr. Rebecca Gelber.
The popularity of dermal fillers (Restylane and Juvederm) among patients has grown rapidly in recent years because of the immediate results of many of these procedures. Dermal filler is now the second most popular nonsurgical cosmetic procedure performed in the United States. These products provide excellent and immediate results for a variety of common facial wrinkles and aging features. In this course physicians, nurses, dentists and other healthcare licensed professionals will learn the various techniques for:
Naso Labial Folds
Marionette Lines
Lip Augmentation (portrayal and plumping)
Tear Trough (eye hollow)
Other Specialty Injections (i.e. hands, cheeks)
During both the Botox and dermal filler portion of the course program will focus on the art and science of the various choices for either Botox or Dermal Fillers. You will learn the specifics for when to use one over another, as well as the pros and cons to each of the various types of dermal fillers based on patient presentation.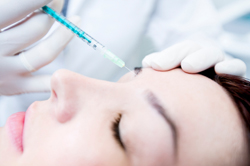 Equivalent to the other Comprehensive Botulinum Toxin and Dermal Filler Workshops, this workshop is not a demonstration only course. Attendees will be required to administer both Botox and dermal filler product (supplied) on live patients in order to receive their certificate of completion.
Like all of our aesthetic training workshops, this is a comprehensive certification program that will provide each attendee with extensive hands-on sessions on live patients. This 1- Day Botox and Dermal Filler Workshop will be taught by Board Certified Plastic Surgeons and/or other specialists.
The Dermal Filler Training program will provide you with the ability to use actual hyaluronic acid products on live patients. A large percentage of your tuition is used to purchase all the necessary supplies, as well as the Botox and Dermal Filler products so that each attendee will have the ability to use these supplies during the training. You can even bring along a test patient, such as your spouse or office manager, who would like to receive a free Botox and Dermal Filler treatment.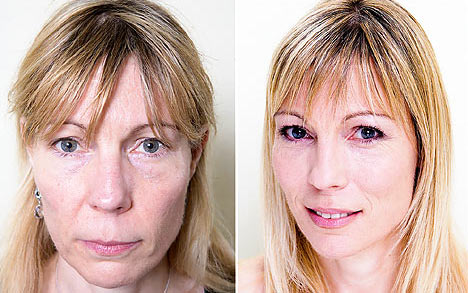 Bphysician staff of Board Certified Plastic Surgeons and specialists will work closely with each attendee to help ensure that the attendee's skill level in performing the various sculpting techniques is sufficient. Didactic instruction will cover client expectations, contraindications, techniques and protocols needed, along with contraindication as well as a full understanding potential risks and side effects.
Attendees will receive a training manual with specific protocols and reference material along with consent forms and marketing tools that can immediately be implemented into the practice. Also, an adequate amount of time will be devoted to pricing each procedure and specific marketing protocols that have proven success in our practices.
Dermal Filler & Botox Course Objectives
Thoroughly understand and become proficient in the following areas:
Pain Management Training - Testimonials
Learn specifically the kinds of wrinkles (static and dynamic) of the aging face and the various features that can be improved by the use of Botox and Dermal Fillers.
Understand the various protocols associated with both Botox and Dermal Fillers. Learn which types of fillers work best for different body areas and patient indications.
Acquire the technical skill to perform all the injections through our "hands-on" training.
Learn the various specialty injections for both Botox and Dermal Fillers.
Understand the pros and cons, and when to use each of the different fillers including hyaluronic acids, polylactic acid (Sculptra), and calcium hydroxyapetite (Radiesse).
Learn how to properly and effectively present the various options to your patients. Explain likely results and expectations.
Pricing and Packaging of Services and marketing to existing patients and avenues available to market outside your practice.
Once you become proficient in administering Botox and Dermal Fillers, make sure you evaluate your patient with the knowledge that you have the skill set to offer many enhancements to their appearance. As an example, the typical patient will present to your office asking you to correct certain rhytids such as the crows feet or glabellar rhytids. They may not even be aware that there are other options to correct additional rhytids or folds they have. Ask your patient if they would like to have the nasolabial folds corrected during the same visit. Most times the patient will respond favorably and ask you to treat these folds with fillers. We will teach physicians, nurses, dentists and other healthcare licensed professionals the comprehensive evaluation of a cosmetic patient so they will know what questions to ask and how to maximize the visit for their patient.
Botox / Fillers 1 Day - Agenda
8:00am–8:30am • Registration.
8:30am–9:00am • History of Botulinum Toxin. Overview, current applications and newest advancements, federal and state regulations, FDA Approved Applications.
9:00am-10:00am • Patient Consultation Process. Communicating expected results of Botulinum Toxin Treatments. Learn which techniques that will satisfy your patient's goals and concerns and properly mark facial zones. Proper storage, reconstitution, and administrative concerns, record keeping, and patient charting.
10:00am–10:15am • Break.
10:15am–11:30am • Dosing schedules and suggested injection patterns: Upper Face/Lower Face/Neck, Lateral Canthus, Glabellar Complex, Forehead Treatment, Platysmal Banding, and Hyperhydrosis using standard of care protocols, guidelines, understanding the medical model, safety, techniques and indications.
11:30am–12:00pm • Medical and Relative Contraindications, Adverse Events, and correction of asymmetries for patients.
12:00pm–1:00pm • Lunch.
1:00pm—2:00pm • Anatomy of the Face and Skin, Aging of the Skin, Approach to the Rejuvenation of  the Aging Skin. Discussion of the range and types of Dermal Fillers used to augment the face. Discuss the bio-degradable, semi-permanent and permanent dermal fillers.
2:00pm–2:15pm • Break.
2:15pm–3:30pm •  Specific Injection Techniques to correct each indication, features of the aging face that are treated effectively with dermal fillers, Adverse responses and treatment guidelines including all protocols including; Cupid's bow enhancement (Vermillion Border), Lip Plumping (Volume Enhancement), Correction of Naso Labial Fold, Oral commissures, Cheek Augmentation Procedures. Anesthesia Options: Topicals, Mixing of Lidocaine in syringes or Infraorbital and Mental Foramen Dental Blocks
3:30pm–6:00pm • Hands-On Sessions. Small group breakout sessions with live volunteer patients. Attendees will be required to administer Botulinum Toxin and HA dermal fillers and show proficiency in review of the treatment including injection technique and administration.