Celebrate with Us
WHEN AND WHERE: Join us on December 16, 2017 at the Westin Hotel in Times Square, New York City to celebrate our 20th year in business and 20 years as the worldwide leader in providing Aesthetic and Medical Procedure training.
INVITED GUESTS: Empire has invited renowned experts in Aesthetics and Regenerative Medicine to meet with you during this special event. These special guests are favorite speakers among the Aesthetic and Plastic Surgery community and include names such as Dr. "Shino Bay" Aguilera, Dr. Susan Murrmann, Dr. Bauman, Dr. Tsay (prior Empire Graduate / success story), Dr. Bauman, and Dr. Stephen Cosentino, President and owner of Empire Medical Training. In addition to our expert physiaan panel, meet with Cheryl Whitman, CEO Beautiful Forever, renowned expert in Aesthetic Marketing and practice consultation with over 25 years experience.
TOPICS: A variety of topics in Aesthetics and Regenerative Medicine from essential pearls in Aesthetics that will help you ensure your patients are getting more than what they expect, to the newest procedures that you can begin offering in your practice. Our team will discuss what is becoming mainstream in Aesthetics and how you can begin offering these newest techniques and modalities to become unique in your community. Following the medical lectures Cheryl Whitman will talk about the financial impact that can be achieved in Aesthetics and how to get there.
WEEKEND EVENT: Beginning on Friday Dec 15 through Monday Dec 19 join us for lectures, parties, food and drinks, and networking with colleagues and invited guests. Enjoy a full weekend of comprehensive training from the best physician instructors in the industry. Also, meet with vendors and manufacturers in the exhibit hall and participate in live demonstrations.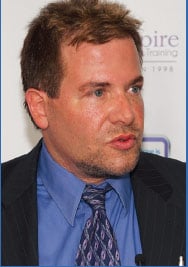 At a recent Aesthetic conference Dr. Cosentino was interviewed by Cheryl Whitman, CEO of Beautiful Forever and asked to talk about achievements during the past 20 years as well as comment on what is coming for Empire Medical Training in the next year.
What does 20 years in business mean to the CEO of Empire Medical Training, Dr. Stephen Cosentino?
"There is so much to talk about but, the number one thing that stand out now as we approach our 20th year is that Empire Medical Training remains on the forefront of medical technology."
"What we are doing now in Aesthetics is so different than just one year ago. Its not only about Botox anymore."
20TH YEAR SPECIAL EVENT:
Empire Medical Training is celebrating their 20th year during which our expert panel of physicians will talk about Aesthetics and the newest treatment modalities that you can integrate in your practice. Find out what you can integrate in your practice that will create substantial growth, and learn how to do it. Learn how to be successful with many of the current regimens you are doing now and find out what best new treatments you can incorporate as well.
OUR PANEL OF INVITED EXPERTS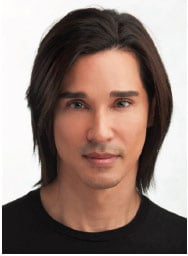 Dr "Shino Bay" Aguilera
Dr. Aguilera remains a favorite speaker and internationally recognized expert in Aesthetics. Dr. Aguilera is a frequent speaker for Allergan, Galderma, Cynosure, and he is the highest level injector worldwide of Botox and Dermal Fillers. This is a "don't miss" lecture on how he approaches the Aesthetic patient giving them the results they are looking for.
Dr Aguilera is a world renowned, multi-award winning Cosmetic Dermatologist, Dermatologic Surgeon, Cosmetic Laser expert and is Dual Board Certified with a Fellowship in Dermatology .
Dr. Aguilera is a top requested physician trainer for Sculptra and he has trained thousands of physicians in his injectable techniques. He is the keynote speaker of the leading premier laser manufacturers, and his cosmetic center has been officially certified as on one of the worlds Prestigious Laser Center of Excellence and advanced Physician training centers for the entire USA and Latin America.
Dr. Aguilera is the key opinion spokesperson, trainer, and speaker for industry leaders MERZ, Galderma, Allergan, Cynosure, Sculptra, OBAGI, Skin Ceutical and L'oreal.
Dr. Aguilera has had plenty of media exposure and continues to contribute to various media outlets including Med Aesthetic magazine, CBS, NBC, MegaTV and Telemundo television and he has been consecutively awarded the prestigious national Best Non Surgical Facial Enhancement for the Aesthetic Academy.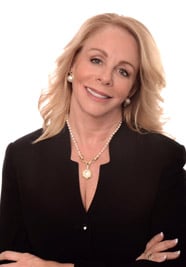 Cheryl Withman
Cheryl Whitman, CEO Beautiful Forever- Invited Guest, Renowed expert in Aesthetic Marketing with over 25 years experience helping physicians growth their practices. Cheryl works with physicians of all specialties and has helped thousands of practitioners develop their own thriving practice. Cheryl has numerous publications including her most recognized "Beautifully Profitable" which is sold on Amazon and used by Plastic Surgeons, Dermatologist, Medical Spa Owners, Academic Associations, and others as the "go to source" for marketing an Aesthetic Practice.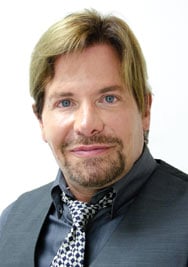 Dr. Stephen Consentino
Dr. Cosentino, CEO, Owner Empire Medical Training. As a Family Practitioner and business owner, Dr. Cosentino will share with you how he transformed his small single physician practice to a world leader in providing medical education. Dr Cosentino will talk about what steps you can follow in your own practice to transform your practice into a thriving revenue center.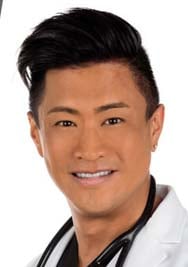 Dr. TJ Tsay
Dr. TJ Tsay; Family Practitioner. Dr. Tsay is the ultimate success story and role model to the typical Family Practitioner. Dr.Tsay started out in a small medical practice and today owns of the largest, most recognized medical spa and cosmetic treatment centers in Los Angeles. Dr Tsay graduated Summa Cum Laude from Emory University and also practiced Emergency Medicine for 15 years. Dr. Tsay will share with you the steps he followed to gain this level of recognition and success in the Aesthetics field.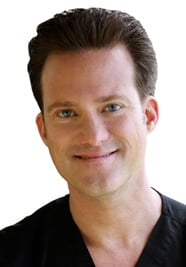 Dr. Alan Bauman
Alan J. Bauman, M.D. is a full-time hair transplant surgeon who has treated over 17,000 patients and performed over 7,000 surgical procedures since starting his medical hair loss practice, Bauman Medical Group, in 1997. Currently located in Boca Raton, Florida, Dr. Bauman received his M.D. degree from New York Medical College and surgical residency training at Mt. Sinai Medical Center and Beth Israel Medical Center in New York.
Dr. Bauman is one of approximately 100 physicians worldwide to achieve the certification from the esteemed American and International Board of Hair Restoration Surgery (ABHRS), is an accepted member of the International Alliance of Hair Restoration Surgeons (IAHRS) and is also recommended by the American Hair Loss Association.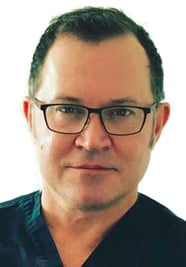 Gregory A. Buford, MD FACS
Denver, Colorado Board Certified Plastic Surgeon, Dr. Gregory Buford specializes in non-invasive and cosmetic plastic surgery procedures that empower you to look and feel your very best. A nationally recognized expert and trainer in the safe and effective use of injectables, Dr. Buford is renowned for his expertise in breast enhancements, including Denver breast augmentation and breast lift, abdominoplasty (Tummy Tuck), liposuction, facial and hand rejuvenation, along with his revolutionary Before Baby Body program for moms looking to regain their pre-pregnancy bodies and confidence. Developing personalized cosmetic plastic surgery and non-invasive services such as BOTOX® and JUVÉDERM®, including the new VOLUMA XC, Dr. Buford matches your specific needs and desires to the service best suited to deliver results. Dr. Buford has a proven reputation and the qualifications to match.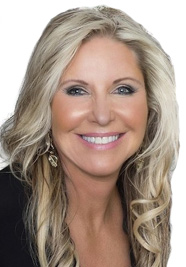 Dr. Susan Murrmann
Dr. Murrmann is a renowned OB GYN physician and sought after speaker . Dr Murrmann has plenty of media exposure and is a regular guest on television shows and various film projects where she served as medical consultant for the movie "21 Grams". Dr Murrmann is a frequent guest speaker and has over 20 years experience in Aesthetics and Womens Health. Dr. Murrmann will discuss new areas of Aesthetics as well as Regenerative Medicine that will help you in your practice.
Vendors: Empire has invited Vendors and manufactures for your Aesthetic practice. Learn about new technologies and participate in demonstrations of some of the latest equipment available
THE FUTURE OF MEDICINE IS OUR CURRICULUM TODAY